Medidata Blog
Forbes Gathers Industry Leaders to Share Thoughts on "Empowering the Patient Revolution"
Apr 26, 2016
-

< 1 min read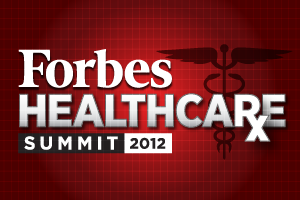 This week, more than 200 leaders from across the industry will convene at the Forbes Healthcare Summit to discuss the changes newly empowered patients are bringing to the healthcare landscape. Medidata is again sponsoring the summit because it is exactly the type of collaborative environment that is needed if healthcare and research are going to break out of current models. Disruptive innovations require insights from a broad range of stakeholders, and this event will focus on how industry leaders can work together to develop and deliver new solutions that result in better care and medical outcomes for patients.
On October 9th and 10th, key leaders will join Steve Forbes, chairman and editor-in-chief of Forbes Media, for conversations on how consumers, the Affordable Care Act, innovative technology and new thinking are driving disruption in healthcare to improve quality, reduce costs and improve convenience. Medidata's Glen de Vries will participate in a panel discussion on novel ways of sharing data that are transforming research. Moderated by Forbes senior editor Matthew Herper, the panel will explore how big networks have to become before they start to yield useful information for patients.
The Forbes summit aims to inspire innovative thinking that will drive real change, and Medidata is excited to be part of this important initiative. As always, our mission is to make the science of drug development better and to help bring needed new therapies to patients, faster and with lower risk.
I'm looking forward to a productive meeting, and hope you follow the conversation at @Medidata and #ForbesHealth.
Guest blogger Tarek Sherif is chairman and CEO of Medidata Solutions.
Featured Articles
02
Mar 28, 2023
-

3 min read
03
Aug 15, 2022
-

2 min read
04
Oct 03, 2022
-

3 min read
Subscribe to Our Blog Newsletter