Medidata Blog
Look to the Patient to Improve Patient Experience in Clinical Trials
May 19, 2020
-

3 min read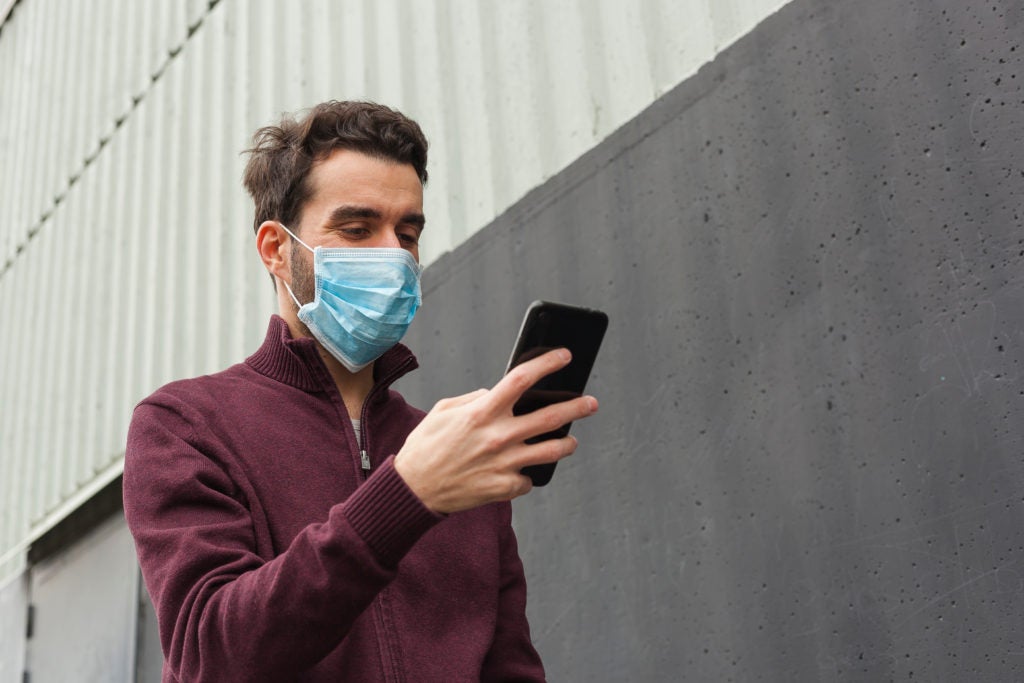 For clinical trial managers, the patient experience is a major point of focus. After all, it's the patient who ultimately decides whether to enroll, comply with trial protocols and stick around to the end of a study, all of which are critical to any trial's success. And yet, attracting patients and keeping them happy and engaged is a puzzle many clinical trials professionals are still working out.[1] Today, nearly one-third of trials under-enroll, for example, and providers often misunderstand what's tripping them up.[2]
For too long the patient experience was a secondary point of focus in clinical trials management. It was left up to the physician, the principal investigator, or the clinician to address. But to really resolve the most difficult clinical research questions, and to deliver the best outcomes, we must look to the patient.
As part of Medidata's Patient Centricity by Design framework, patient advocates regularly engage in Medidata's software design and development life cycle. Medidata recently announced myMedidata, its revolutionary patient portal built using insights generated by this framework. With this approach to engaging patients in a study supported by Medidata technology, patients have a better experience and are more likely to participate in and remain on a clinical trial, all while using the same industry leading Rave technology and solutions used by clinical sites.
The fact that these offerings all sit together on a single unified platform vastly simplifies what might otherwise be a stressful medical experience for many patients. It also means fewer data errors and compliance risks for the clinical research team.
The breadth and depth of patient-centric capabilities required to boost enrollment, compliance and retention rates can be daunting. Anchored by the Medidata Rave Clinical CloudTM, our suite of tools is designed to help sponsors, sites and CROs empower and engage patients at every stage of the study.
Informed Consent
According to the FDA, failure to properly obtain informed consent is one of the most commonly cited violations at research sites.[3] The cornerstone of clinical development, informed consent has become increasingly onerous and yet it is still primarily captured using a paper-based process. These signed forms may go missing or a patient may complete the form incorrectly, and/or complete the wrong form or an outdated version of the right form. In each case, the potential for human error is multiplied many times over with a paper-based process.
By contrast, 75% of patients who use eConsent technology understand study purpose, risks, benefits, schedules and their rights and responsibilities versus 58% of those using paper, while some 86% of clinical site staff have reported an improvement in trial processes due to use of eConsent.[4] Medidata's Rave eConsent, electronic informed consent technology, can track individual consent and ensure the correct version of the consent is signed and dated by patients across all sites. This tracking reduces the risk of regulatory audits and findings and the risk of data retraction for patients where consent does not meet regulatory requirements.

Virtual Clinical Trials
Most patients do not live close to the kinds of major academic research institutions where clinical trials are conducted, but traveling from home to a clinical trial site by plane, train or automobile can be a real burden for someone who is sick. That's why virtual trials can be such a great tool for drawing larger and more representative populations of trial participants. Suddenly, millions of new far-flung participants become clinical trial candidates.
Medidata allows clinical research organizations to spin the "Trial Dial" to adjust how much of their study will be site-based and how much virtual. The majority of trials are ultimately hybrids, and Medidata is the only data capture vendor who can accommodate this hybrid study design. Medidata has so far run seven fully virtual trials.
Smartphone Data Collection
Medidata is developing an industry-leading sensor offering for a growing class of wearable medical devices being used in clinical trials. Examples include actigraphy, biopotential monitoring and mobile ECG.
Already, research by Memorial Sloan Kettering Cancer Center using Medidata Rave Wearable Sensors along with Rave eCOA concluded that electronic mobile device monitoring is particularly useful for tracking elderly and unfit patients. Rave eCOA allows patients to fill out and upload patient reported outcomes via fully validated assessments right from their mobile phones.[5]
As part of its sensor program, Medidata consults with and advises study teams on goals for sensor data use as well as the study design that can adequately capture data from sensors and other feedback mechanisms, such as ePRO. Medidata also advises and supports study teams on whether to provide mobile devices and sensors or require participants to "Bring Your Own Device."
From comprehension to study close-out, improving patient experience involves merging patient perspectives with best-in-class technology to deliver solutions that support their entire journey.
Learn how to align your technology strategy to produce higher quality patient outcomes and to help your business deliver more in the next decade.
[1] https://informaconnect.com/patient-recruitment-challenge-clinical-trials-industry-voices/
[2]https://www.healio.com/hematology-oncology/practice-management/news/online/%7B0ca0f823-8cd7-43db-86d8-9214c736e42b%7D/clinical-trial-participation-studies-show-possible-survival-benefit-misconceptions-of-patient-concerns
[3] 2013 CISCRP Perceptions and Insights Study: Ineligible Participants and Those Who Terminate Participation Early 2 Interactive Informed Consent: Randomized Comparison with Paper Consents PLOS One; March 6, 2013
[4] 2013 independent validation study conducted by California Pacific Medical Center Research Institute using eConsent
[5]http://www.bloodjournal.org/blood/article-abstract/132/Supplement%201/4751/262368/Continuous-Mobile-Wearable-Bio-Monitoring-of-Newly?redirectedFrom=fulltext
Featured Articles
02
Mar 28, 2023
-

3 min read
03
Aug 15, 2022
-

2 min read
04
Oct 03, 2022
-

3 min read
Subscribe to Our Blog Newsletter