Medidata Blog
Medidata acquires SHYFT: Powering the Digital Transformation for Life Sciences
Jul 11, 2018
-

< 1 min read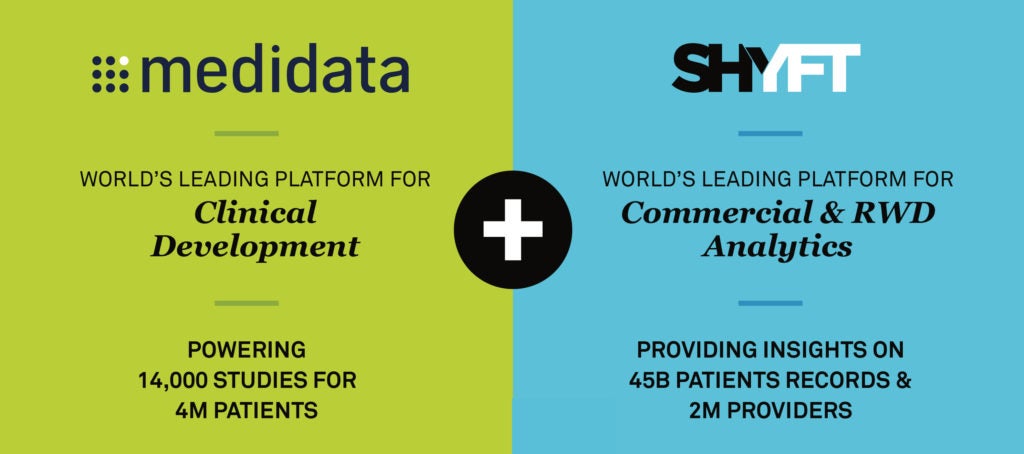 Digital transformation: this is one of the hottest topics in our industry today, creating both opportunities and challenges for our customers. For pharmaceutical, biotech, and medical device companies, the promise of making data-driven, insights-led decisions in real-time means getting the right treatments to the right patients at the right time. To truly realize this potential, they need to rely on combined insights from both clinical and commercial data.
That's why I'm so excited about our announcement today that we've entered into an agreement to acquire SHYFT Analytics. Combining SHYFT with Medidata brings the leading platform for clinical development together with the leading platform for commercial and real-world data analytics.
Medidata and SHYFT now have an unprecedented ability to manage and optimize value across the clinical and commercial continuum. Customers can power their digital transformation with artificial intelligence and real world analytics, reducing risk, optimizing revenue and ultimately helping patients.
I look forward to discussing this new area for life sciences with industry leaders.
Check out the video below and learn more at https://www.mdsol.com/en/shyft/learn-more.
Featured Articles
02
Mar 28, 2023
-

3 min read
03
Aug 15, 2022
-

2 min read
04
Oct 03, 2022
-

3 min read
Subscribe to Our Blog Newsletter