Work on the Intern Innovation Lab began during the second week of our internship program when each cross-functional team began researching the future of imaging and spent time gathering information from various individuals within the company.  After a long process, and much hard work, we are pleased to present our Medidata Discovery winner, Tres Leches, and our Medidata Launch winner, Five Hive Consulting!
Tres Leches determined that Medidata has a presence in the imaging market and sought to take advantage of an already established field by outsourcing existing algorithms through their proposed idea, the Medidata AI Package. Working with a broad prompt, Tres Leches morphed into a task force to attempt to create a solution within the AI analytics realm. Their ideas and inspiration were gathered through collaboration with members of various departments, including Anthony D'amico, Colette Cote-Mayerhoeffer, Wendy Lurrie, Jacob Aptekar, Daniella Jakobson, Stephen Parento, Andrea Falkoff, Daniel Braga, and many more. The fun and upbeat meetings created a strong group dynamic and allowed everyone to gel as a team.
Five Hive had a strong desire to engage with AI, specifically Medidata's Patient Cloud, which ultimately fueled their final proposal. This desire stemmed from the understanding that mobile technology has a strong future in the field of healthcare. A perfect example of this would be the Google Cloud, resembling the Patient Cloud on the Medidata platform.  As research narrowed, MediDerma came to life— MediDerma is designed as a patient portal application that allows individuals to take and upload pictures for diagnosis of skin conditions through AI. The goal was to minimize time spent by both patient and physician, which in turn yields more time focused on dermatology treatment which ultimately allows time for more appointments, generating more income for dermatologists. Although the idea seemed risky in comparison to other teams running along the radiology path (because the prompts entailed CT scans or MRIs), the goal to be different and stand out gave the team the strength to push forward.  Teamwork and cooperation, in this case, certainly made the difference!
Overall, each team worked extremely hard on their Innovation Lab presentations, and we couldn't be prouder of them! We would also like to thank the judges, Ana Fernandez Oromendia, Josh Schwartz, Stuart Hacker, Andrea Falkoff, Spencer Hoffman, and Umang Shah for attending and giving excellent feedback. With another presentation coming up, we hope our interns continue to build upon their Innovation Lab experiences and we are excited to see what's in store for the Intern Showcase!
Tres Leches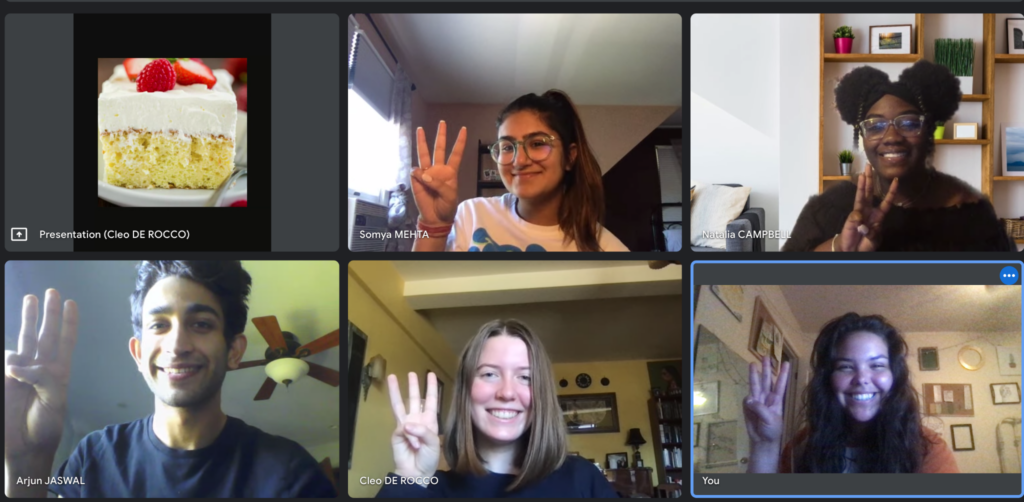 Top Center - Somya Mehta; Top Right - Natalia Campbell; Bottom Left - Arjun Jaswal; Bottom Center - Cleo De Rocco; Bottom Right - Marina Flores
Five Hive Consulting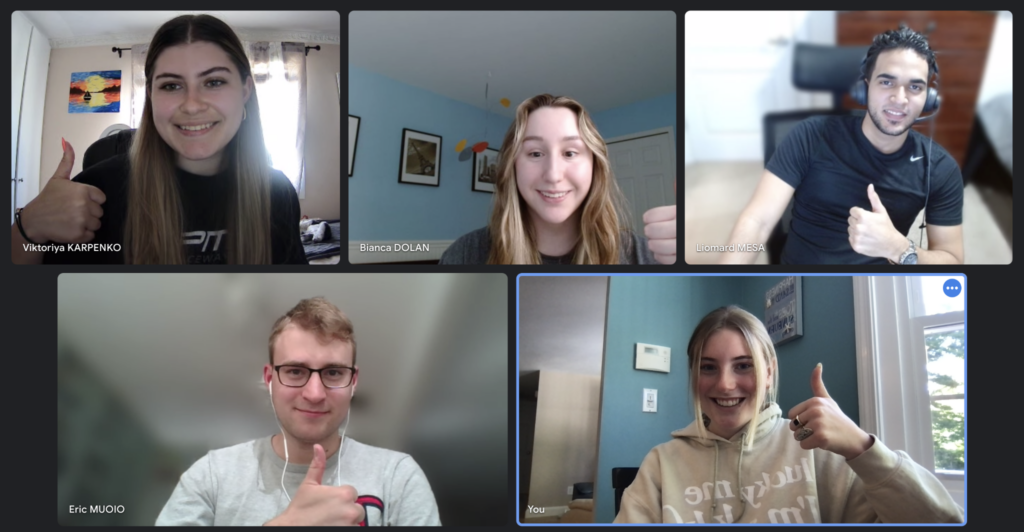 Top Left - Viktoriya Karpenko; Top Center - Bianca Dolan; Top Right - Liomard Messa; Bottom Left - Eric Muoio;  Bottom Right - Hannah Bagshaw
Featured Articles
02
Aug 01, 2022
-

4 min read
03
Aug 15, 2022
-

2 min read
04
Oct 03, 2022
-

3 min read
Subscribe to Our Blog Newsletter
Medidata Intern Innovation Lab Winners!