Medidata Blog
Meet a Medidatian: Adam L., Solution Sales Specialist, mHealth, and Avid Reader
Oct 05, 2020
-

2 min read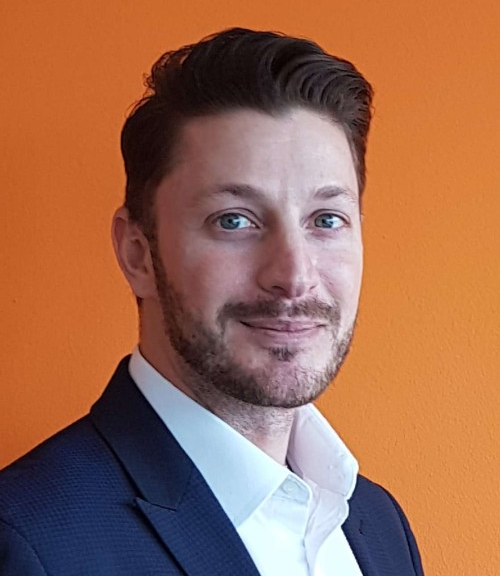 Meet Adam, a solution specialist responsible for Patient Cloud within EMEA enterprise accounts. He finds new opportunities for growth directly with sponsors and works with the partner team for indirect opportunities. In his role he nurtures client relationships, ensures we provide solutions (eCOA, eConsent, wearables, myMedidata) that meet clients' needs, makes sure those solutions are priced accordingly, and helps clients sign with us! 
Hometown: Leigh on Sea, UK. 
Currently lives: Leigh on Sea, UK.
Years at Medidata? <1.
When you were a kid, what did you want to be when you grew up? When I was a kid I wanted to be a pilot.
Why did you join Medidata? Medidata's unmatched reputation with providing the latest technology and solutions that improve processes, reduce time to market for much needed therapies, reduce patient and site burden and truly incorporate patient centricity.  
Where did you work before Medidata? ERT.
What is your favorite part of being a Medidatian? My favorite part of being a Medidatian is being involved in this important journey to provide solutions which help bring therapies to patients faster and more intelligently. All the Medidatians that I speak to and work with all share this way of thinking and this increases my energy every day.
What is your favorite project or moment during your time at Medidata? My first win (and it was from a long-term ERT client)! It involved multiple meetings, changes in scope, and continued support with the sponsor study team which all resulted in becoming a trusted advisor and winning the business.
What's your advice for others looking for opportunities in sales? Never give up and never be afraid to ask for advice! Be persistent and keep that energy going. Focus on what you want to achieve, design your plan to make it happen, and work with your wider team to bring the deals home.
What's your favorite Medidata perk or benefit? Gym reimbursement.
What are your hobbies? I enjoy reading both fiction and nonfiction. I also enjoy quizzes and gardening (but not together). 
Favorite food? Curry.
Where is your favorite place on earth? New York.
What was your first job? Accountant Assistant at an IT consultancy.
What's your favorite quote? "Be the change you want to see in the world."
Our Medidatians are all unique and amazing in their own ways. In our Meet a Medidatian series, we introduce you to Medidata employees from all over the world and share some interesting, fun, and surprising facts about what makes them who they are. Check out the full series.
Featured Articles
02
Mar 28, 2023
-

3 min read
03
Aug 15, 2022
-

2 min read
04
Oct 03, 2022
-

3 min read
Subscribe to Our Blog Newsletter