Medidata Blog
Meet a Medidatian: Ana O., Product Director and Art Lover
Sep 05, 2019
-

3 min read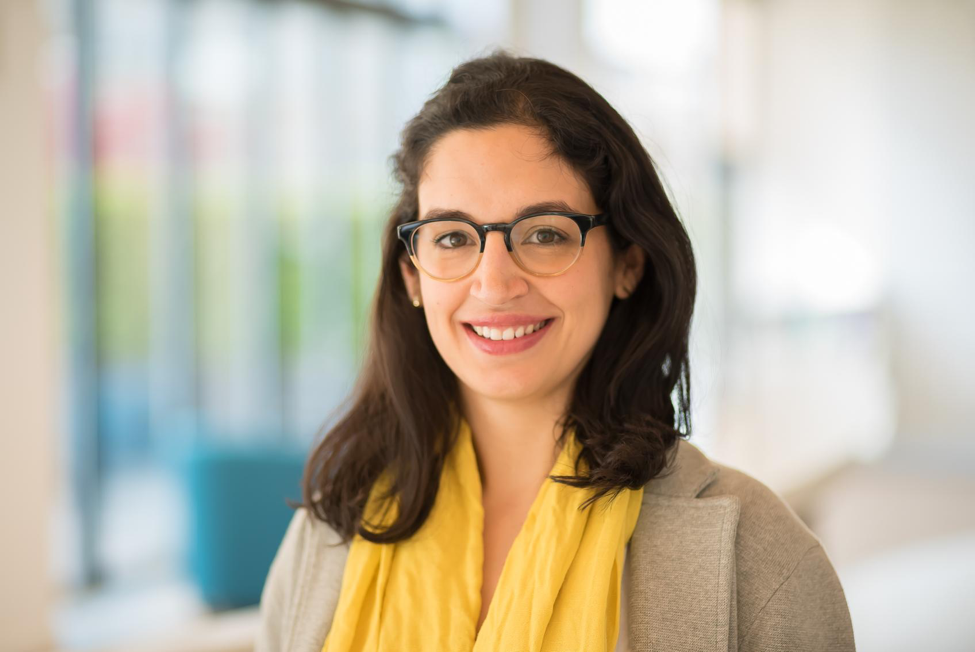 Welcome to our new series where you'll get to meet Medidatians (that's what we call Medidata employees) from around the company, and hear why they do the work they do. We hope you get a feel for the employees who make up our DNA.
First up is Ana O., Director, AcornAI Product. Ana heads Value Discovery Solutions at AcornAI, which includes the biomarker discovery tool Rave Omics.
Hometown: Ana was born in Buenos Aires, Argentina. At 17, she moved to the U.S. and has lived in Minneapolis, Boston, and New York City.
Currently lives: NYC
Time at Medidata: Two years
Describe yourself:
I wanted to be a scientist when I was a kid. I have always been fascinated by living things and figuring out how they do the things they do.
Why did you join Medidata?
I am passionate about personalizing medicine and felt the industry needed better technological solutions to make the promise of precision medicine a reality. With most of the industry's clinical trials flowing through our systems, Medidata is in a very unique position to help the industry. Our team is able to innovate quickly, and through our data and experience, help our customers innovate. Ultimately, this is changing how clinical trials are run, making them faster, better and cheaper for pharma companies, but most importantly, for patients.
What are you working on?
I work on everything 'translational data' at Medidata. A few of my recent favorite projects include working with the Castleman's Disease Network to find a proteomic subgroup of patients who responds much better to treatment, and working with the Omics team to deploy the newest version of our Omics software, which streamlines the process of incorporating genomic information and its analysis in a clinical trial.
What's a "proteomic subgroup"? (Reader, were you thinking it, too?)
A group of patients that have a certain group of proteins that lets us know how they may respond to certain treatment. It's like a flag in their cells that tells us how to give them the right medicine so that they can heal.
What did you do before Medidata?
Prior to Medidata, I worked at Celmatix, a women's health biotech developing a genetic test for female fertility. Initially I was one of the research scientists who developed the test. Later on, I was a product manager developing the tech that supported the genomic analysis. For my scientific training, I did a PhD in genetics at MIT, where I looked at how having too many chromosomes (like in Down's Syndrome or in most tumors) is toxic to cells, and a postdoctoral stint at Rockefeller University to understand how Alzheimer's disease affects brain blood clotting.
Favorite part of working at Medidata?
I love working at a place where the mission 'to power smarter treatments and healthier people' is top of mind, and where the team is truly mission-driven. We always think about patients and  how we can best improve treatments to help them heal.
Favorite perk?
I love the flexibility and the ability to work remotely whenever I need to. Oh, and I love the bubbly water!
What tips do you have for someone trying to break into data science?
I would say two things:
Practice your communication skills: It's important to know how to do the analytics, but it's equally important to know how to communicate your results to people who may not be as familiar with the context as you are. The ability to do that effectively comes with practice.
Make the data actionable: Analytics turn into insights when they become actionable. Make it your job to understand the context of your analysis so you can help others turn the data into specific action.
Craziest thing that's happened to you lately?
I went on a trip to Denmark (I love to travel!) and accidentally stumbled into a death metal festival. I imagine I was one of the few data scientists in attendance!
When you're not at work you can find Ana…
Traveling, cooking, or checking out an art exhibit.
Favorite quote?
My favorite quote is by Maya Angelou, "People will forget what you've said, people will forget what you did, but people will never forget how you made them feel."
Interested in joining Medidata? Check out our Careers page where you can see data science and other roles available.
Featured Articles
02
Mar 28, 2023
-

3 min read
03
Aug 15, 2022
-

2 min read
04
Oct 03, 2022
-

3 min read
Subscribe to Our Blog Newsletter