Medidata Blog
Meet a Medidatian: Jonathan H., Technical Writer III and Lucid Dreamer
Jan 15, 2021
-

4 min read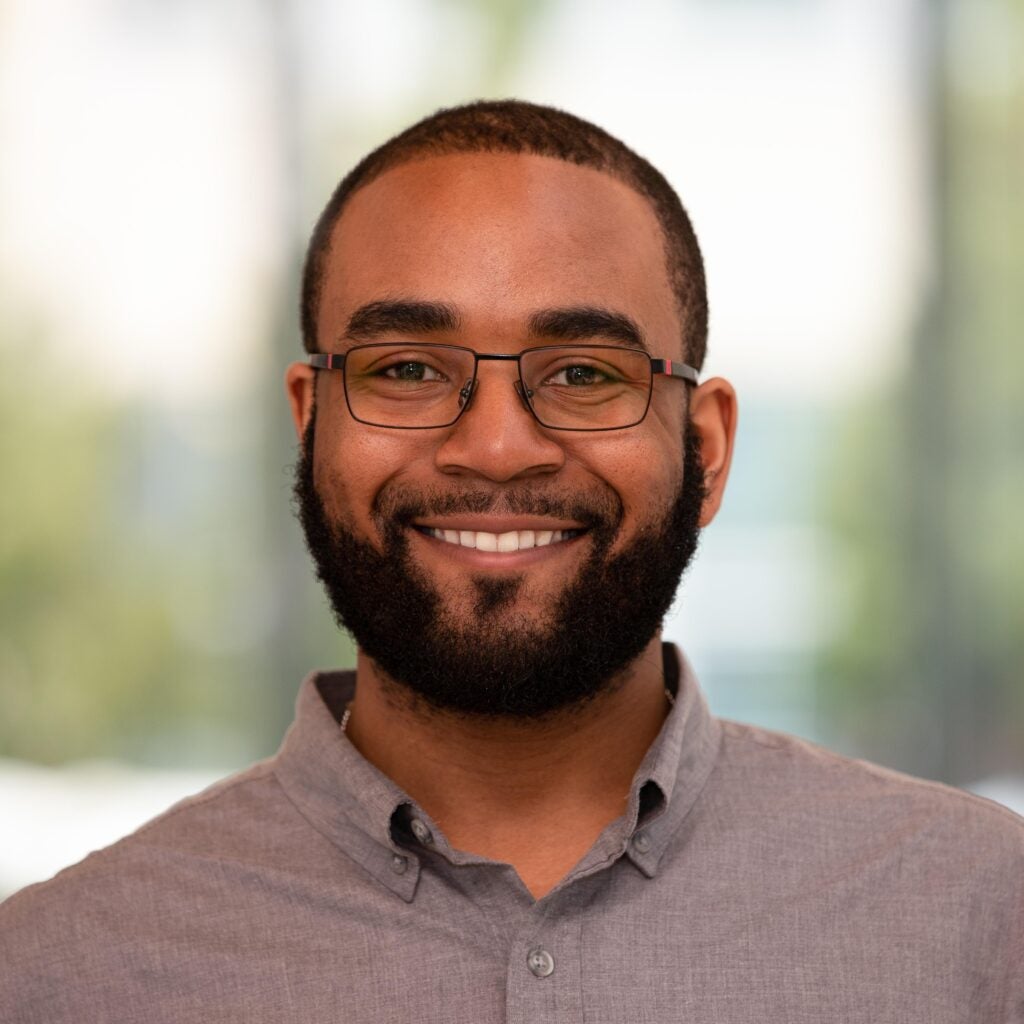 Meet Jonathan, who as a member of Medidata's Technical Content Strategy (TCS) team, collaborates with various product teams to research, plan, and develop customer-facing documentation of varying kinds for Medidata's various products. The types of content he creates include user guides, release notes, known issue reports, error messages, API documentation, user interface strings, and in-app help. Essentially, if there is text somewhere that describes how a product works, his team either wrote it or made sure it looks great.
Hometown: Bronx, NY
Currently lives: Jersey City, NJ 
Years at Medidata? Will be three years in April 2021!
When you were a kid, what did you want to be when you grew up? When I was a child, I wanted to be an inventor. Eventually I wanted to be a game designer.
Why did you join Medidata? I joined Medidata because I appreciated Medidata's mission and vision. I wanted to be a part of an organization that sought to improve humanity's condition in some way. Moreover, the various Medidatians I chatted with enjoyed their jobs and often had long tenures.
Where did you work before Medidata? I worked for a non-profit-turned-startup called Globaloria. Globaloria made curricula to teach school-aged children computer science through game design. They worked in groups to build simple games from the ground up: from ideation to production to presentation.
What is your favorite part of being a Medidatian? My favorite part of being a Medidatian is working with brilliant people to make a practical and long-term difference in the world. 
What is your favorite project or moment during your time at Medidata? A number of great moments come to mind, but the first one was probably my first weeks at Medidata pointing toward New Hire Orientation (NHO). After a rigorous job hunting process on my end and a rigorous interviewing process with Medidata, it was such a delight to be welcomed as a colleague on day one and being introduced to my many, many colleagues: within the TCS department, within my product teams, and even people that I would only tangentially interact with. It solidified how well-organized Medidata is, but also how organic the relationships are. I think I easily met over 100 people in those two weeks—up and down the org chart. It was a delightful combination of professional rigor and levity.
What's your advice for others looking for opportunities in tech? I recommend diversifying your experiences as much as you can. Dabble in programming, product management, project management, testing, sales, and more. See what you like and dislike. Keep yourself flexible. Eventually, you'll end up figuring out where your skill set and interests overlap, and can more confidently deliver value in the technology sphere. Additionally, be willing to reframe your skill set. I often tell people that I didn't formally intend to be a technical writer. However upon reflection, I realized that I have been using the technical writer's skill set since I was a child—and that I really enjoyed it. Now I have a job where I can apply my skill set in interesting ways.
How does your work/role help solve the impossible? My work helps solve the impossible by keeping communication clear and direct. That way others can better understand our products in less time and spend more time solving problems that affect the world. 
What's your favorite Medidata perk or benefit? Of the many Medidata perks, my favorite perk is unlimited PTO. Having the flexibility to take off when needed alleviates a lot of pressure when emergencies arise. Moreover, it shows me how much Medidata values that you have a life outside of work. Having a good work-life balance makes for a more effective contributor.
What color best describes you and why? I think forest green best describes me. It is a deep green that has an understated gravitas to it. It is a color that is often associated with vibrant and mature life. That is not to say that I have such gravitas, but I find the color quite comforting.
What is your genre of music? I've always had fairly eclectic tastes, largely informed by the various video game soundtracks I've listened to growing up. Nevertheless, I tend to default to the orchestral, folk, atmospheric, chillhop, and power metal genres. If you look at my Spotify favorites, you can find names such as Yoko Shimomura, Enya, Yuki Kajiura, Yuzo Koshiro, and Yasunori Nishiki.
What has been your favorite age and why? I think year 30 has been my favorite age so far. I felt like I started to hit my stride as an adult and made a number of positive changes in my life.
What was your first job? My first paid job was serving as IT support for my college house's student IT team. It was a good, straightforward job that let me cut my teeth on being a responsible adult. 
What is something unique about you that few people know? I have very lucid dreams nearly every night. I look forward to sleeping each evening because I'm curious what adventure I'll end up going on overnight.
What's your favorite quote? "Everyone has something he can and cannot do... I'll do whatever you cannot do. And you do whatever I cannot do." —"Black Leg" Sanji from Eichiiro Oda's One Piece. 
Our Medidatians are all unique and amazing in their own ways. In our Meet a Medidatian series, we introduce you to Medidata employees from all over the world and share some interesting, fun, and surprising facts about what makes them who they are. Check out the full series.
Featured Articles
02
Mar 28, 2023
-

3 min read
03
Aug 15, 2022
-

2 min read
04
Oct 03, 2022
-

3 min read
Subscribe to Our Blog Newsletter