Medidata Blog
Meet a Medidatian: Karen O., Virtual Trials Senior Project Manager and Yogi
Mar 01, 2021
-

2 min read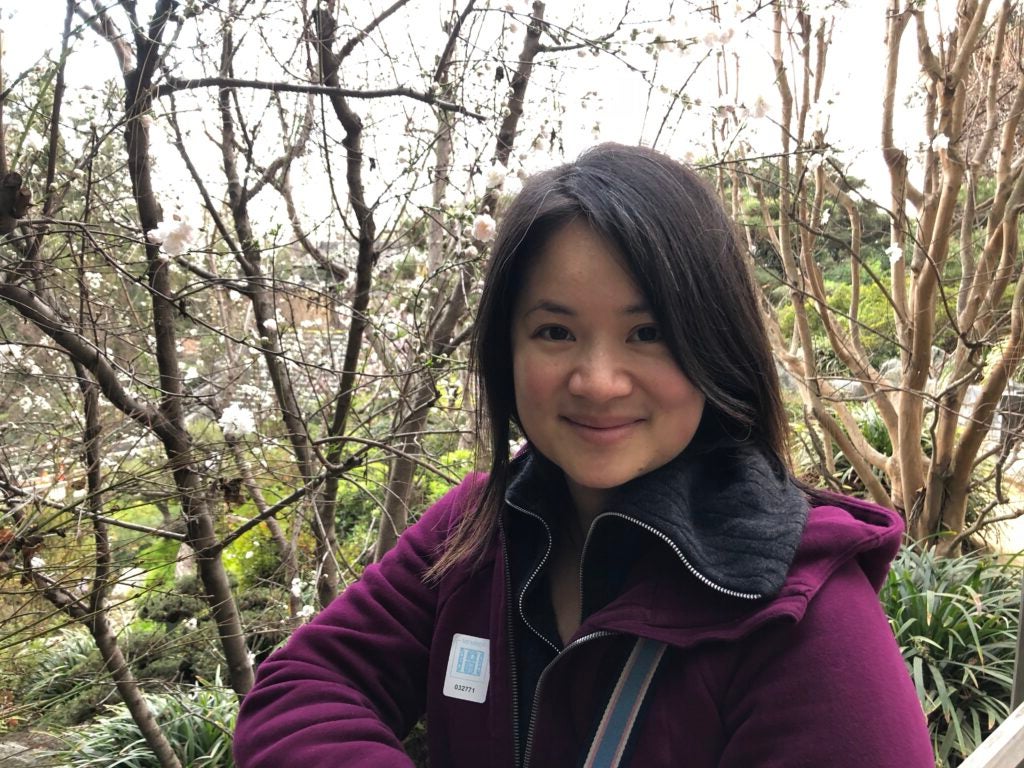 Meet Karen, who collaborates with our implementation team as a project manager for our new myMedidata virtual trial offering. 
Hometown: Alameda, California
Currently live: Los Angeles, California
Years at Medidata? 1.5 years
When you were a kid, what did you want to be when you grew up? A scientist or art crafter (before Etsy was a thing) 
What were your favorite and least favorite subjects in school? My favorite subject in school is biology, and my least favorite subject is physical education (PE).
Why did you join Medidata? I wanted to continue to grow my career in the clinical trial space, and Medidata offers a lot of opportunities to collaborate with various pharma, CRO, and device companies. 
Where did you work before Medidata? I was a product manager at a startup called Science 37 that specializes in Virtual Trials. Prior to that, I was a lead consultant at Perficient and Accenture, focused in clinical system technology implementations. 
What is your favorite part of being a Medidatian? I get to work with knowledgeable colleagues and have a supportive team and manager.
What is your favorite project or moment during your time at Medidata? I joined Medidata as a remote employee pre-COVID. My favorite moment was meeting my manager and my team for the first time in person, but it felt like I've already known them for a long time. 
What's your advice for others looking for opportunities in PS? We are clients' most trusted advisors, so it's our responsibility to guide them through challenges with our expertise. 
What's your favorite Medidata perk or benefit? We can send our coworkers points to recognize their contributions at work or thank them for their help. These points can then be redeemed as rewards. 
How does your work/role help solve the impossible? My role helps to solve the impossible via working with our clients to roll out our virtual trial offerings, and making it more accessible for patients to participate in clinical trials going forward.
What are your hobbies? Yoga and board game night with my family. 
What is your genre of music? Alternative/Rock.
Where is your favorite place on earth? Hawaii. 
What was your first job? I was an intern at a local library.
What's your favorite quote? When I first learned about the different school of philosophies in high school, the one that resonated with me the most is existentialism. My favorite quote is "We are our choices" by John Paul Sartre. It reminds me that we have the power to make a difference in our own life. 
Our Medidatians are all unique and amazing in their own ways. In our Meet a Medidatian series, we introduce you to Medidata employees from all over the world and share some interesting, fun, and surprising facts about what makes them who they are. Check out the full series.
Featured Articles
02
Mar 28, 2023
-

3 min read
03
Aug 15, 2022
-

2 min read
04
Oct 03, 2022
-

3 min read
Subscribe to Our Blog Newsletter