Medidata Blog
Meet a Medidatian: Kate H., Senior Applications Engineer and Hippo Aficionado
Oct 26, 2020
-

3 min read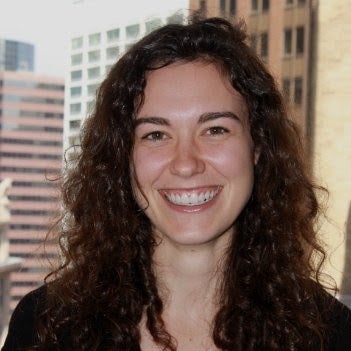 Meet Kate, who writes, reviews, architects, debugs, and pleads with code that facilitates effective and accurate clinical trials.
Hometown: Memphis, TN
Currently live: Brooklyn, NY
Years at Medidata? 2.5 years
When you were a kid, what did you want to be when you grew up?
As a child I had the brilliant idea to be the first person to run in the Olympics in heels. After a lot of practice and just as many wipeouts, I finally realized that running in heels just doesn't give you the traction you need.
Why did you join Medidata?
I joined Medidata because it was the only engineering team I interviewed with that already had multiple women on the team I would be joining. I even reached out to one independently to learn more about what it was like on the team, and at the company generally, as a woman in tech.  
Where did you work before Medidata?
For the 2 years prior to joining Medidata, I taught at the coding bootcamp Fullstack/GraceHopper which was an amazing experience!
What is your favorite part of being a Medidatian?
The work we do is something I am able to be proud of. I can talk to friends and family about the impact that my work is having on clinical trials, on people's lives, and that is important to me.
What is your favorite project or moment during your time at Medidata?
I really internalized the impact that innovation & technology in clinical trials can have on people's lives during a meeting where I learned what Medidata is and has been doing to spearhead synthetic control arms. I have a family history of cancer, so it hit close to home how we at Medidata are working to ensure that people who have no other options are able to receive life-saving experimental treatments. That was such a moving and eye opening moment for me.
What's your advice for others looking for opportunities in tech?
Find people who can mentor you and connect you with others because networking is a great way to find job opportunities—joining organizations and/or meetups can help with this. Don't be intimidated, don't feel like you need to live and breathe technology 24/7. There are all sorts of people in tech, and you can be one of them.
What's your favorite Medidata perk or benefit?
The unlimited PTO and the flexible WFH policies are my favorite part of being a Medidatian. Work-life balance is so important to reduce burnout and increase productivity. 
Favorite food?
Soup dumplings!
What is your favorite animal?
Hippos! I have loved hippos since before I can remember, and I have way too much hippo paraphernalia and trivia knowledge. The best thing that has come from this is that a hippo at the Memphis Zoo, Julie, shared my birthday. When she passed, I was so sad, so the zoo staff let me feed and pet her daughter, Splish!
If you could be anyone who would you be?
The richest person in the world, so I could use all my wealth to more effectively lobby and enact the change I want to see in terms of having a safe standard of living for all persons in my country as well as the world at large.
What's your favorite quote?
"Success is counted sweetest By those who ne'er succeed." Those are the first two lines of an Emily Dickinson poem that really stuck with me, which is pretty amazing because I usually am too dense to really connect with poetry. They just remind me that we, as people, don't fully understand what we have, our privileges. Only those without can fully understand. 
Our Medidatians are all unique and amazing in their own ways. In our Meet a Medidatian series, we introduce you to Medidata employees from all over the world and share some interesting, fun, and surprising facts about what makes them who they are. Check out the full series.
Featured Articles
02
Mar 28, 2023
-

3 min read
03
Aug 15, 2022
-

2 min read
04
Oct 03, 2022
-

3 min read
Subscribe to Our Blog Newsletter