Medidata Blog
Meet a Medidatian: Melanie J., Early Talent Summer Intern, Office of the CTO
Sep 08, 2020
-

3 min read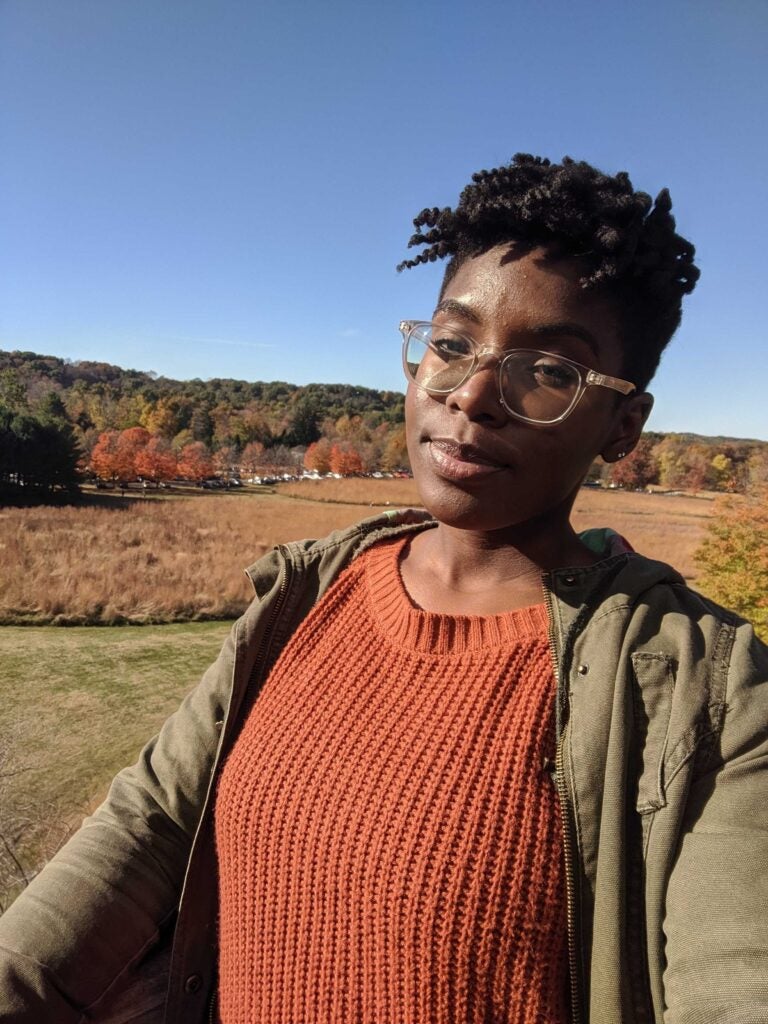 Title of internship?
Early Talent Summer Internship: Office of the CTO
Location of internship?
Remote
Hometown?
Brooklyn, NY
What school did you attend?
University of Buffalo
What did you study?
Psychology, BA
How did you learn about Medidata's internship program, and why did you join?
I learned about Medidata through my technical Cloud Support Engineering training program. There was a virtual visit with people in different roles in the organization who all highly praised being a part of Medidata. I was inspired by the work that Medidata has produced in the past and the innovation that is currently being accomplished, and I wanted to be a part of that team. One of my key principles is to give back and help others. Medidata's mission aligns with that, so it was a natural fit.
What is your favorite part of being a Medidatian?
Meeting other brilliant people in the company and being able to work together to solve problems.
What was your favorite project or moment during your internship at Medidata?
I've had several projects, and it is hard to name a favorite. I can say that working on the Medihack 2020 to further research for chronic pancreatitis is one of my top projects. I was involved in every step of the process, which included creating the logo for this hackathon, and coordinating people and events like the most recent awareness session for the rare disease that we held in partnership with MissionCURE. I like this project because it is exciting to build things from the ground up, and it's for a great cause.
What's your advice for other students looking for an internship at Medidata?
Don't be afraid to be yourself and showcase your ideas. Medidata values authenticity, compassion, and connection. This means that you don't have to stop at applying online. Use LinkedIn! You can find a Medidation in the company that will be happy to hear you and even make a connection within the company to advocate for your internship.
What are your hobbies?
My hobbies include painting and all things art. I have always loved art, so I enjoy practicing it and digesting it by going to museums and galleries. I also enjoy the great outdoors through hiking or simply walking around.
Favorite food?
I love food, so I cannot pick a favorite food. I do have an affinity for seafood and all things carbs.
What is your favorite book?
I love reading, so again I cannot pick one. However I recommend anyone to read Who Fears Death by Nnedi Okorafor.
Where is your favorite place on earth?
Outside in lush greenery on a sunny, clear-skied day.
If there was a song that would be the soundtrack of your life what would it be?
"I was Here" by Beyonce Knowles
What is your favorite animal?
Cats (even though im allergic)
What was your first job?
For my first professional job, I worked as a case manager for a non-profit working with the homeless community in New York City.
What's the last concert you attended?
In summer 2019 I attended Broccoli Fest and the headliners were Childish Gambino and Lil Wayne. Ella Mai, Teyana Taylor, 6lack also performed, among others.
If you could be anyone who would you be?
I like being me! Maybe me but smarter, stronger, and wiser!
What's your favorite quote?
"Success isn't about how much money you make, it's about the difference you make in people's lives." —Former First Lady Michelle Obama
Our Medidatians are all unique and amazing in their own ways. In our Meet a Medidatian series, we introduce you to Medidata employees from all over the world and share some interesting, fun, and surprising facts about what makes them who they are. Check out the full series.
Featured Articles
02
Mar 28, 2023
-

3 min read
03
Aug 15, 2022
-

2 min read
04
Oct 03, 2022
-

3 min read
Subscribe to Our Blog Newsletter