Medidata Blog
Meet a Medidatian: Shelley D., Director of Product, Clinical Trial Planning & Budgeting and Beachgoer
Jan 11, 2021
-

3 min read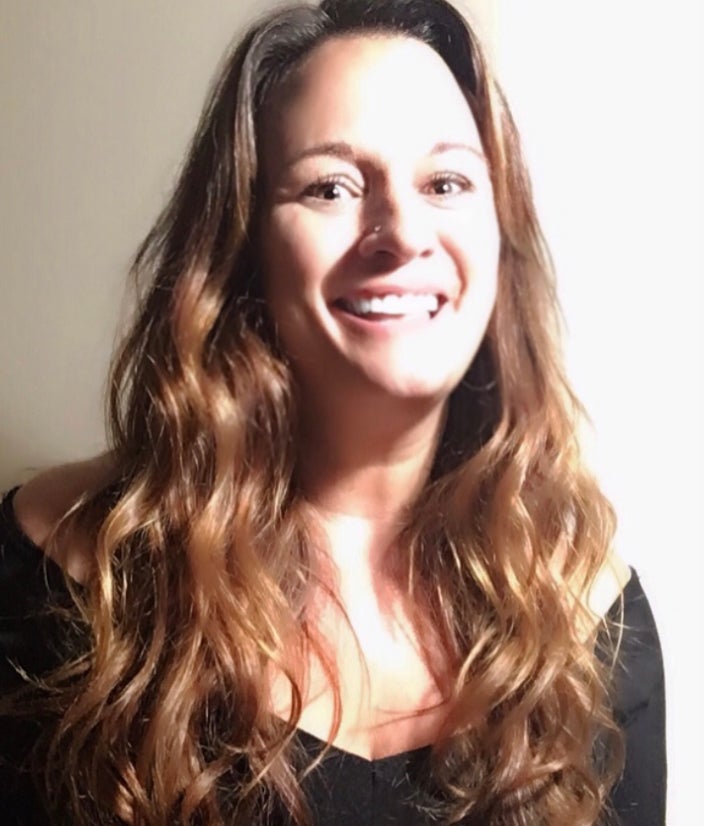 Meet Shelley, who is the product lead for Grants Manager Planning and Grants Manager Contracting. 
Hometown: I'm a hybrid of Virginia and NY. Spent some of my childhood in VA and then moved to NY for 20 years and now back in VA. 
Currently live: I currently live in Virginia Beach with my (almost) nine-year-old daughter, Elara. We live about 5 blocks from the beach. If you are looking for us any time around sunset, you'll need to head to the beach. It's our favorite activity at night!
Years at Medidata?: As of the time of filling this out, I've been working at Medidata for 112 (business) days, 4 hours, and 48 min :) 
Why did you join Medidata? I joined Medidata because of what Medidata is doing to change patient care and advancing treatments. The possibilities are limitless at Medidata and it excites me to be part of a company that is paving the way for better healthcare.
Where did you work before Medidata? Before working at Medidata, I worked on both the Sponsor and CRO sides, mainly within business operations. I also worked at IQVIA as a product owner.
What is your favorite part of being a Medidatian? Outside of the contribution to patient care that I previously mentioned, my favorite part of being a Medidatian is that within my first month at Medidata I was sent a free bottle of wine (and attended the virtual tasting). Also, I have a great team that has made my onboarding a great experience!
What is your favorite project or moment during your time at Medidata? I'll tell you my second favorite moment since my first favorite moment is about cursing. :) So, my second favorite moment was during orientation when the various groups introduced themselves to the new Medidatians. I was proud to be part of a company that supports diversity and inclusion and has a place where people can come together in solidarity.
What's your advice for others looking for opportunities in product? Be honest and share your experiences and suggestions. Fresh eyes and a positive outlook are always welcome. Products cannot succeed without a little consistency and a willingness to change.
What's your favorite Medidata perk or benefit? This is a tough one since I haven't been at Medidata very long. But I do love that I randomly received points to exchange for gift cards. This was a great surprise!
What are your hobbies? Is sleeping a hobby? If not, then restoring furniture. I started restoring furniture a few years ago and love it!
What color best describes you and why? Teal because to me, teal is respectable but still likes to have fun.
Where is your favorite place on earth? Hmmm…my favorite place to visit was Tokyo. It was amazing! But at this stage in my life, my favorite place is anywhere my daughter is. She's only (almost) 9 so ask me in a few years if I still feel that way. :)
What has been your favorite age and why? 42 (my current age). The older I get, the more I appreciate my age. I don't enjoy the wrinkles, but with a little money, that can be fixed. lol
What is something unique about you that few people know? I originally went to college for music, and one night in my twenties, I went to Tillmans and ended up casually singing with Chaka Khan.
What's your favorite quote? "Promise me you'll always remember: You're braver than you believe, and stronger than you seem, and smarter than you think." (Christopher Robbin to Pooh) —A. A. Milne
Our Medidatians are all unique and amazing in their own ways. In our Meet a Medidatian series, we introduce you to Medidata employees from all over the world and share some interesting, fun, and surprising facts about what makes them who they are. Check out the full series.
Featured Articles
02
Mar 28, 2023
-

3 min read
03
Aug 15, 2022
-

2 min read
04
Oct 03, 2022
-

3 min read
Subscribe to Our Blog Newsletter