Medidata Blog
Meet a Medidatian: Vaishali P., Client Services Principal and Bookworm
Oct 15, 2019
-

2 min read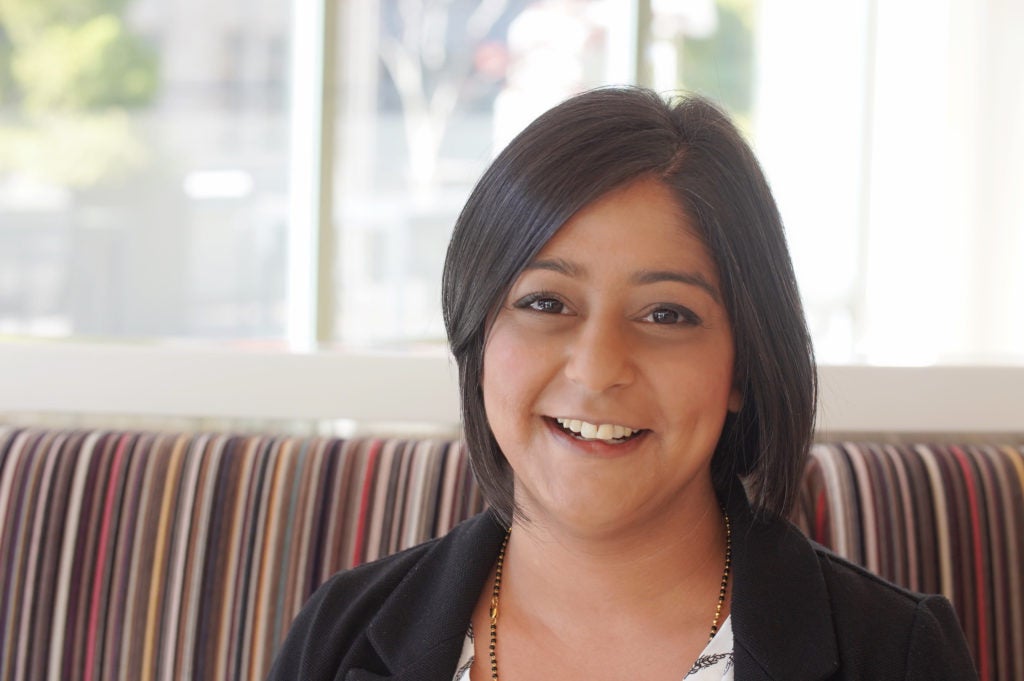 Our Medidatians are all unique and amazing in their own ways. In our Meet a Medidatian series, we introduce you to Medidata employees from all over the world and share some interesting, fun, and surprising facts about what makes them who they are.
Meet our Client Services Principal, Vaishali, who ensures that Medidata's partners are successful while they are implementing Medidata technology.
Hometown: London, UK.
Currently lives: Brooklyn, NY.
Time at Medidata: January 2020 will be 15 years!
When you were a kid, what did you want to be when you grew up? I have always loved planning and organizing, so for the longest time I wanted to work in some sort of event planning.
Why did you join Medidata? I was contracting as a data manager for a pharma company and wanted to do something different that would allow me to the knowledge that I had gained as a data manager.
Where did you work before Medidata? GlaxoSmithKline.
What is your favorite project or moment during your time at Medidata? I will always remember the very early days of the Medidata UK offices, some lifelong friendships were made in those early days.
What's your advice for others looking for opportunities in Professional Services?  Be open to learning from your clients and those around you.
What's your favorite Medidata perk or benefit? Bagel Mondays. They always help with Monday blues.
If you could be any cereal what would you be and why? Frosties, because they're Greeaatt ;)
What is your favorite animal?  A sloth.
If you could be anyone who would you be? My grandmother, an amazingly strong woman and matriarch in our family, and inspiration to me every day.
When she's not at work you can find Vaishali... reading a good book or baking.
What's your favorite quote? Not a quote but a personal mantra that works in most scenarios.  "I can only control my actions and not anyone else's."
Interested in joining Medidata? Check out our Careers page where you can see professional services and other roles available.
Meet a Medidatian: Jeff V., VP, Product Enablement & Operations and Vinyl Collector
Meet a Medidatian Archive: Renata B., Learning Solutions Designer and Sports Lover
Meet a Medidatian Archive: Ana O., Product Director and Art Lover
Featured Articles
02
Mar 28, 2023
-

3 min read
03
Aug 15, 2022
-

2 min read
04
Oct 03, 2022
-

3 min read
Subscribe to Our Blog Newsletter