Medidata Blog
Meet a Medidatian: Vincent A., Senior Database Engineer and Proud Ghanaian
Nov 23, 2020
-

2 min read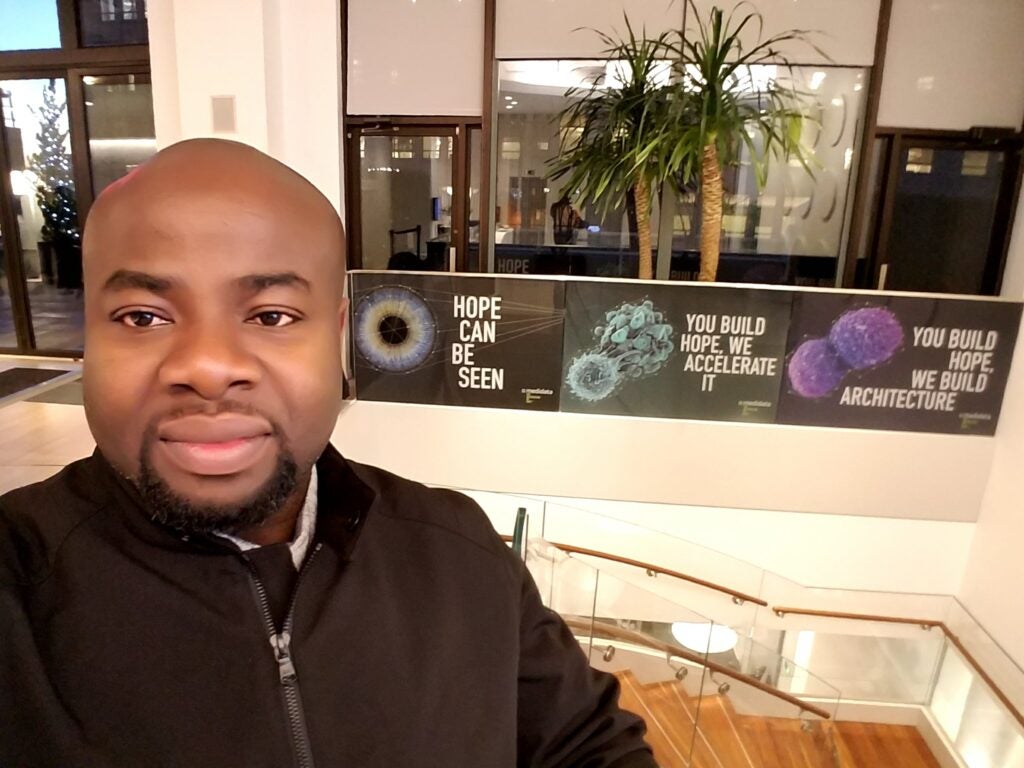 Meet Vincent, who works on the MnM team in service delivery. He has a multitasking role of data architecture, data engineering, and database administration for applications his team develops and supports. 
Hometown: Avata, Volta Region, Ghana. 
Currently live: Katy, Texas.
Years at Medidata? 2 years 10 months.
When you were a kid, what did you want to be when you grew up? Medical doctor.
Why did you join Medidata? I joined because of what the company does. It aligns with my aspirations for my personal career to help in solving human health issues in any possible way.
Where did you work before Medidata? Cognizant Technologies.
What is your favorite part of being a Medidatian? I am inspired by the company's mission to bring smarter treatments to patients all over the world. In addition, Medidata has made a big difference for me in terms of the diversity and inclusion culture. I have never seen the effort that the leadership at Medidata puts in to make sure everyone feels welcome and valuable in the company no matter where they come from.
What is your favorite project or moment during your time at Medidata? My favorite project at Medidata is RaveInfo. This is a new application built by my team when I joined. It is a repository housing configuration information of the Medidata Rave product. I am excited about RaveInfo because of the architecture, performance, functionality, and data quality built into this system. As the lead architect on this project, it gave me first hand experience of the various components of the Rave product and the challenge involved in collecting data from so many instances and making it available for consumption for other applications and users to serve our clients.
What's your advice for others looking for opportunities in tech? My advice is to get the training or education in the field you want to pursue and network with professionals in that field to guide and mentor you to succeed. 
What's your favorite Medidata perk or benefit? Tuition reimbursement.
Favorite food? Banku and goat soup (a Ghanaian dish).
What is your favorite book? Things Fall Apart by Chinua Achebe.
Where is your favorite place on earth? I don't really have any favorite place, but Ghana is home and that is where the heart is.
What was your first job? The first job l learned to do at 12 was weaving Ghana kente cloth. It's basically what everyone in my village does for income, and I had to do the same to support my grandmother.
Our Medidatians are all unique and amazing in their own ways. In our Meet a Medidatian series, we introduce you to Medidata employees from all over the world and share some interesting, fun, and surprising facts about what makes them who they are. Check out the full series.
Featured Articles
02
Mar 28, 2023
-

3 min read
03
Aug 15, 2022
-

2 min read
04
Oct 03, 2022
-

3 min read
Subscribe to Our Blog Newsletter