Medidata Blog
Rethinking Your Imaging Strategy Through M&A Disruptions, Uncertainty, and Urgency
Mar 02, 2021
-

3 min read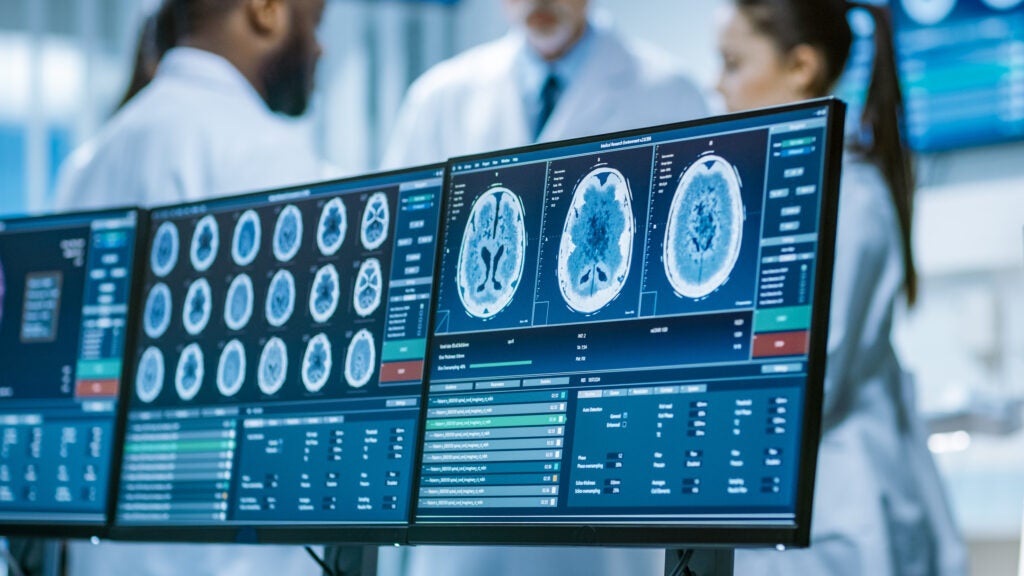 This post was authored by Dan Braga, vice president, product management, medical imaging.
Most people involved in medical imaging are aware of the recent upheavals in the industry. Sponsors know that changes to their key imaging relationships may be imminent. Anticipating these changes and properly handling them may well determine the impact on your trial.
The current state of the clinical trial imaging industry can best be described as murky and unsettling and could put your timelines at risk. The wave of M&A activity across key imaging players has created confusion and a lack of transparency directly impacting sponsors and sites. 
The new mergers, acquisitions, and partnerships are causing disruptions across technology, process, and people. As a result, the past year has truly illustrated that imaging vendors at the top and bottom of your preferred list may eventually become the same company. 
Avoiding Pitfalls in the Disrupted Landscape
Despite respective proven track records, newly merged entities must overcome a myriad of personnel shifts, technology, security methodologies, process changes and cultural differences that could adversely affect their clients and their studies. The impact of these integration challenges on trials and customers with imaging requirements are far reaching. The effects on your trials can include:
Transitioning your imaging trials from one company to another may force you to use an imaging platform or core lab you did not select

Resulting integration challenges can impact operational performance i.e., getting up and running plus ongoing support issues

Staffing disruptions with continual changes in project leads and key personnel supporting your trials 

Inability to retain control of your imaging-related clinical trial data and activities 

Increased site-level burdens and disruptions with potential changes in imaging technologies and operations

Incompatibility of technologies, compromising reconciliation and data security 

Contrasting company cultures with newly merged organizations may impact quality and service 
Venturing into a new clinical trial with an unproven partner undergoing organizational restructuring can pose immediate and extensive risks to your success. What should be considered when rethinking your imaging strategy for your clinical trials today and going forward?
Rethinking Your Imaging Strategy
M&A momentum has magnified the need to select and deploy a secure, stable, scalable medical imaging solution that is under your control. Sponsors and sites seek an imaging technology platform that puts the power and control back in their hands. They need and seek solutions that offer:
Flexibility to select and integrate with any core lab, system and vendor—don't get locked into proprietary systems tied to specific core labs

Standardized image submission processes, including acquisition, de-identification, edit checks, distribution, review and archiving across all trials and core labs

Real-time visibility into all imaging-related clinical trial activities

Data security adherent to privacy and information management guidelines

Unified site experience with a single solution for all sites across all trials and core labs

Pricing transparency that is detailed and understandable and associated with tasks and timelines

Access to specialized service teams to accelerate and ensure implementation success
Ultimately, a transformative medical image management approach provides the opportunity to standardize all your medical imaging activities on a single platform, therefore insulating you from future potential disruptions.
Taking Control of Your Imaging Data
Shedding light on the imaging industry over the last year highlights the pressing need for a transformative approach with a focus on control, security and stability. Intensifying the urgency of rethinking your medical imaging strategy is the advancement of new technologies and approaches. Here is what you need to focus on when rethinking your imaging strategy:
First, leverage the power of a unified data platform by integrating imaging and EDC:

Integration leads to streamlined processes, accelerated timelines and greater visibility


Quicker study startup time from charter to go-live 

Efficiencies gained with the reduction in image prep time and image queries
Second, focus on automation to improve virtually every stage of your imaging workflow:
Configurable, intelligent workflow management, including blinded reviews and adjudication to support on-time completion of all steps in the clinical trial

Configurable, automated de-identification during image upload to ensure images are de-identified prior to leaving site

A structured image submission process minimizes data entry and workflow steps and reduces the chance of error during image selection

Configurable edit checks of all data prior to submission to reduce query rate

The proliferation of AI to improve quality and efficiency
Third, a winning strategy will ideally include access to specialized service teams to accelerate and assure successful implementation of your imaging technology and trial. 
The Future of Clinical Trial Imaging is Clearly Evolving. So Should Your Strategy.
The mounting disruptions across medical imaging players pose a clear and present danger to all clinical trial stakeholders. But, most importantly, they create an unprecedented and timely opportunity to rethink and optimize your medical imaging strategy, regain control and flexibility, and leap ahead in the transformation of imaging for your trials.
Contact us to connect with a Medidata representative and learn more about how to transform your imaging strategy.
Featured Articles
02
Mar 28, 2023
-

3 min read
03
Aug 15, 2022
-

2 min read
04
Oct 03, 2022
-

3 min read
Subscribe to Our Blog Newsletter