Medidata Blog
Scalability or Bust in Clinical Research
Jul 22, 2019
-

3 min read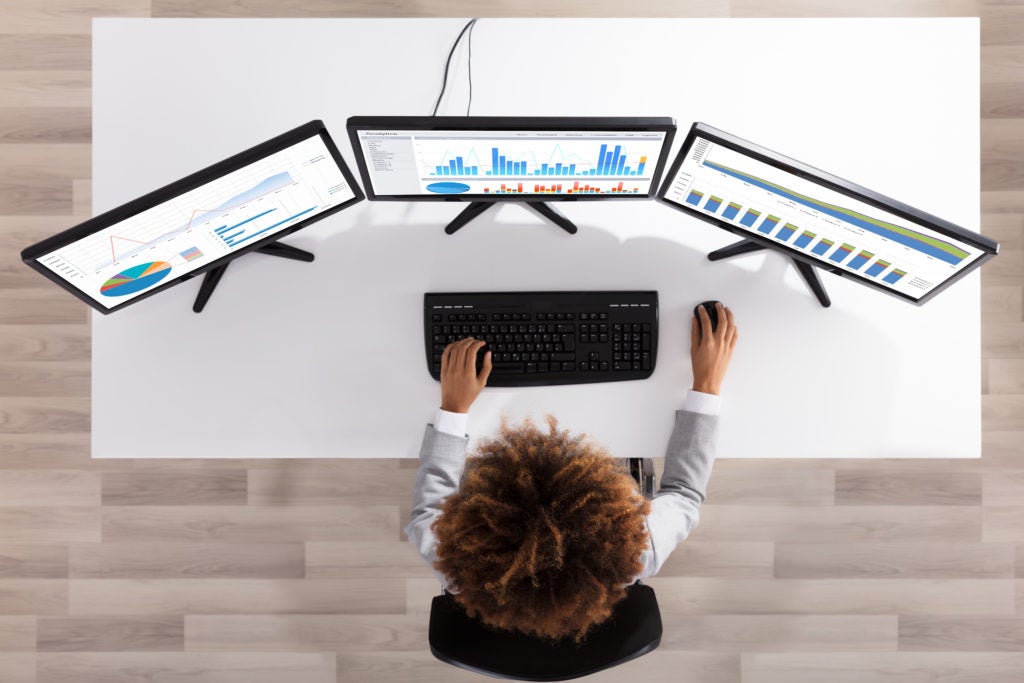 This concludes our five-part blog series on the most important characteristics of a unified technology platform. Read about the other four characteristics in this blog series: interoperability, collaboration, single-source of truth, security and privacy.
Failures to handle sudden increases in web traffic, either during a Black Friday sales event or while streaming a popular TV show on a mobile app, never fail to make the headlines and cost companies millions of dollars to recover from. These failures are almost always due to a web platform's inability to scale appropriately and meet demand.
Today's post is dedicated to the 5th characteristic of a unified platform—scalability—specifically the need and importance of scalability, the negative effects of poor scalability, and how a unified platform such as the Medidata Rave Clinical CloudTM can achieve, you guessed it, scalability.
As discussed in previous posts, clinical research is growing in complexity. Based on an article by the Tufts Center for the Study of Drug Development, July/August 2018, the following were highlighted as factors contributing to this complexity.[1]
100 percent increase in number of countries participating in trials
86 percent increase in the number of endpoints
70 percent increase in total procedures
63 percent increase in number of investigative sites
25 percent increase in planned volunteer visits
Collectively, these have resulted in an 88 percent increase in total number of data points collected during a clinical study. Not only is this increase important to note for scalability concerns, but there's also another data dimension to take into account—the proliferation in the number of clinical data sources. What we consider clinical data is rapidly changing in terms of what it is, how we capture it, and how we access it. While traditional data sources are in-clinic and lab data, emerging data sources include genomics, sensors, real-world evidence, EHR/EMR, and financial data, which together, provide a more holistic view of the patient. There's a growing need to support these constantly evolving data types.
From a technology standpoint, all this boils down to one question: Is yesterday's technology able to provide the right kind of support for this scale of trial complexity and associated data growth?
The short answer is no. The lack of infrastructure forces work to be done off platform in spreadsheets or tools like SAS, resulting in lost traceability, transparency, and control of the data. This makes the study team siloed and unproductive. For a technology platform to be scalable, it must be able to ingest and integrate any type and/or volume of data and maintain performance as processing requirements increase. It must be able to scale up and down as trial demands dictate. A modern platform must scale to a company's business needs, whatever they are and whenever they change, whether you're a small biotech running a single study or a large pharma running thousands of trials a year.
What does this modern technology look like? So glad you asked: a unified, cloud-based clinical technology platform that breaks down data silos and puts high-quality data in the hands of people who need it, when they need it most, in real time. This type of platform enables clinical research teams, sponsors, investigators, and everyone involved in the clinical research process to ingest data at scale for timely, sound decision-making.
The Medidata Rave Clinical Cloud® is built on a highly scalable software-as-a-service architecture, eliminating the need for expensive, burdensome on-premises installations. All of the Rave platform solutions are flexible and configurable to match individual companies' workflows, local requirements, and preferences. Medidata Cloud accommodates clinical research needs from trial concept to conclusion at scale.
Medidata Rave Clinical Cloud platform is engineered to accept new applications and data sources with minimal work. The core data structure and standards-based APIs are designed for large-scale datasets and facilitate the integration of external clinical systems with Rave. Medidata web services APIs provide seamless data interchange over the internet with other systems, which makes connecting third-party applications to Medidata's common data store and to other applications easy and repeatable. The connection is invisible and non-disruptive. All of this allows users to turn on functionality as needed to accommodate trial requirements, which is particularly important for CROs when responding to a sponsor's needs. Additionally, our #1-rated professional services team can help CROs identify pain points in study builds and provide scalable and sustainable solutions in order to reach business goals faster.
To date, Medidata's technology-based solutions have managed 4.5M+ patients in over 17,000 clinical trials across every therapeutic area and study phase, including the largest virtual trial, ADAPTABLE.
Download the Five Characteristics of a Truly Unified Platform eBook, a comprehensive guide to what constitutes a unified platform, how it benefits trials today, and how it drives innovation.
[1] Tufts Center for the Study of Drug Development, July/August 2018
Featured Articles
02
Mar 28, 2023
-

3 min read
03
Aug 15, 2022
-

2 min read
04
Oct 03, 2022
-

3 min read
Subscribe to Our Blog Newsletter