Medidata Blog
The Importance of Data in the Changing Regulatory Environment for Medical Devices
Jul 21, 2020
-

5 min read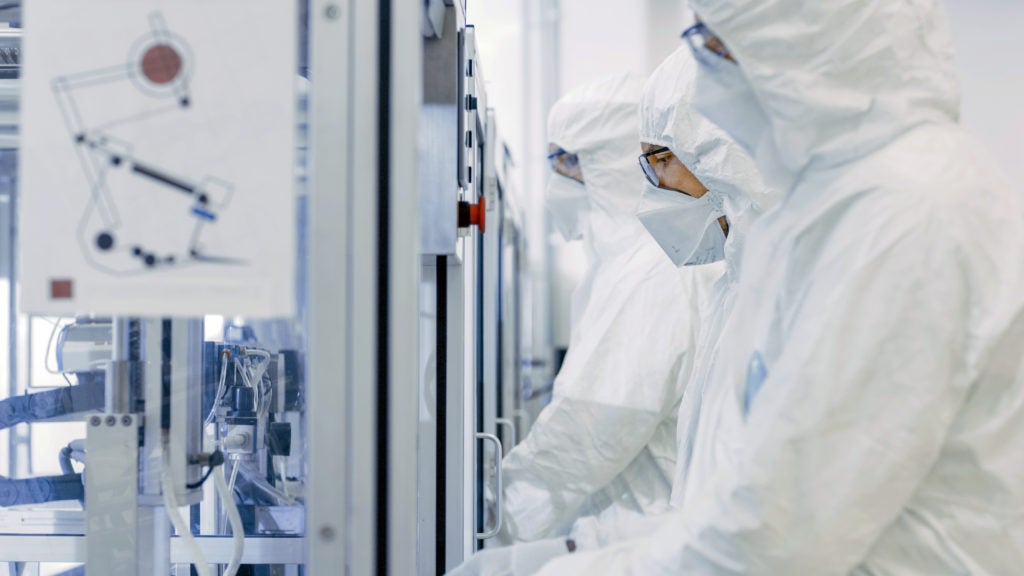 Life science and drug development industries are among the most heavily regulated in the world. Regulations and guidelines change constantly due to globalization and advancements in technology, along with improvements for patient outcomes and safety. Increasing demands from patients, consumers, and regulators have led to an evolution in the world of the patient experience, which now sees patients at the heart of the medical device process. The level of regulatory change over the past few years and to date is unprecedented, further emphasized by the COVID-19 pandemic, where we have experienced a plethora of new regulatory updates as a result. Companies need to constantly adapt to the new regulatory landscape to accurately and effectively meet compliance or potentially risk financial and reputational ramifications.
The primary concern of the regulatory authorities is patient safety, where implementation of policy must benefit patients, while at the same time maintaining a wide range of regional, national, and international compliance standards. In the current dynamic regulatory landscape within the medical devices sector, some of the future changes medical device organizations will need to adhere to regard data and how data is used to drive meaningful insights and trends.
A disconnected global landscape
The global medical device market is governed by numerous regulatory bodies. With institutions across the entire medical device field in different countries, each region is able to inspect and assess their equipment against varying standards. The regulations and laws surrounding the field can differ across countries and regions.
This lack of harmonization has become a well-known challenge and has led to international collaboration and cooperation, with regulatory bodies coming together to align and develop effective standards for medical device compliance on a global scale. For example, standards that impact electrical equipment from the International Electrotechnical Commission (IEC) and risk management from the International Organization for Standardization (ISO) have become benchmarks in addressing this challenge. However, with national and regional standards in place, these can be difficult to balance alongside locally recognized standards.
The implementation of robust standards and regulations make it possible to supply consistent and safe devices on an international scale. Even though regulations will continue to evolve and change, seeking to harmonize and simplify standards will ultimately result in optimized medical devices from a quality, consistency, and safety perspective.
Good clinical practice standard for medical devices
ISO 14155 is essentially good clinical practice (GCP) for medical devices and has had an overhaul with the latest version available later this year. This standard is linked to other standards and regulations that address good clinical practice for the design, conduct, recording and reporting of clinical investigations carried out in human subjects to assess the safety or performance of medical devices for regulatory purposes. This standard somewhat harmonizes with the International Conference on Harmonisation (ICH) GCP guidelines for the pharmaceutical industry, i.e., ICH E6 R2 GCP. There are similarities and differences between the two, but fundamentally both provide clear guidance on designing, conducting, recording, and reporting results from clinical trials designed to assess the safety, efficacy, and performance of drugs and devices.
The update to ISO 14155:2020 includes additions within the following areas:
GCP principles
Roles and responsibilities
Clinical quality management
Clinical investigation audits and ethics committees
Risk-based monitoring requirements
Clarifications on requirements applying to each stage of clinical development
Annexes relating to European Medical Device Regulation (EU MDR)
Data requirements in monitoring & across the life cycle of the device development
The final revised version of ISO 14155:2020 is aimed to provide significant improvement and gradually increase patient safety during its implementation.
European change
Despite the road ahead looking complex and time consuming, some positive regulations have started to be implemented. For example, the new EU MDR has brought significant changes to the original regulation and includes certain products which previously did not fall under the definition of a medical device. The EU MDR focuses on four key areas: the functioning of notified bodies, market surveillance, coordination in the fields of vigilance, and communication and transparency.
The collection and collation of data has become a key theme in these new regulations, which looks to ensure safety across all EU medical devices. Undoubtedly, this is the outcome of long overdue reform as a result of multiple patient incidents dating back to the 1990s. However, the COVID-19 pandemic has led to an agreed postponement of this regulation for one year to allow nations to unify and focus on fighting the virus instead.
These new regulations and standards, including the EU MDR, are focused on supporting patient centricity along with the needs of small and medium-sized manufacturers. Under older regulations, companies could get device approval through "product equivalence" which claimed that if the product was similar to one already on the market, it could also enter the market without extensive trialing. By introducing new data-heavy regulations guided by unified standards, the EU looks to strengthen the management and transparency of standards associated with medical devices, and ultimately secure greater patient safety and public health.
Common themes
The EU MDR increases the amount of data and clinical evidence required for companies to get their product to market. There are a few key themes that can be drawn looking across these recent regulatory changes and looking at what regulators and standards organizations are trying to achieve.
There is a huge emphasis on patient safety and centricity, for example, attributable to past defects and incidents and a demand from patients wanting access to more information of the treatment they are receiving and the potential risks that might be posed. To comply with this, companies will have to collect and store data in a more sophisticated manner, and in some cases carry out further trials so that the data is qualifiable and provides sufficient clinical evidence.
Companies will be required to prove the quality and integrity of their data, while ensuring it is stored in suitable fit for purpose systems with improved traceability and transparency. At the same time, they will also have to generate, aggregate, and submit this data, and details must comply to standards such as GDPR. Whether it is patient safety or system integrity and validation, more data will be required which means medical device companies will have to account for more data than they have had to previously.
Adapting for the future
Regulatory frameworks are changing, and companies need to adapt with agility to ensure they not only comply to new standards, but that patient safety and public health are always a priority.
Unlocking the power of data will prove to be vital, and although it will create a lot of work on the manufacturers' part, organizations with the best control of their data will be able to provide greater insights and be far more confident in their decision making. This will contribute faster product development and also allow for greater agility to change to any future changes in regulation.
The updated ISO 14155 and the introduction of the EU MDR give rise to a greater emphasis on data validation and using quality data to accelerate clinical evidence generation. These new requirements will give all key stakeholders and economic operators a more thorough and consistent adoption of the GCP within device clinical trials.
This blog was authored by Fiona Maini, global compliance and strategy principal at Medidata. Fiona focuses on the evaluation of relevant regulatory changes coupled with the regulatory aspects of technological advancements and geo-political dynamics impacting the life science and healthcare industries.
 Read more on this topic in Fiona's white paper, The Regulatory Evolution and Data Revolution in Medical Device Development.
Featured Articles
02
Mar 28, 2023
-

3 min read
03
Aug 15, 2022
-

2 min read
04
Oct 03, 2022
-

3 min read
Subscribe to Our Blog Newsletter