Medidata Blog
The Promise Of The Digital Health Revolution For Clinical Trials
Aug 02, 2016
-

5 min read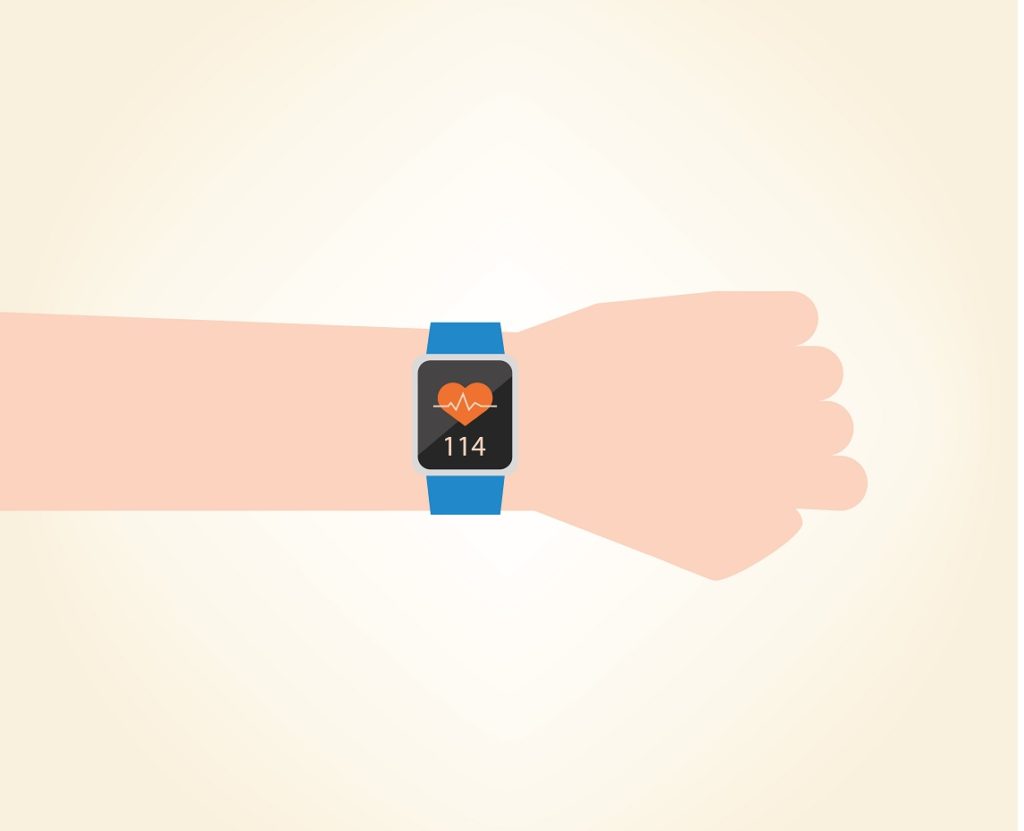 The global head of research at Sanofi put a policy in place to attach a digital health strategy concept to each molecule that goes through the pharmaceutical company's pipeline.
The fact that a digital strategy is reaching into the depths of the largest pharma companies is extremely encouraging for the continued evolution of clinical development, says Donald Jones, the chief digital officer at Scripps Translational Science Institute, which serves as the world's first clinical trials center focused exclusively on digital medicine.
The institute, led by renowned genomics and digital medicine researcher Eric Topol, has run multiple clinical trials using digital technologies. The majority of the institute's trials try to validate the use of new digital technology for medical care. From his vantage point, Jones is witnessing firsthand how companies are blending the disciplines of technology and life sciences.
Jones, speaking at the recent Partnerships In Clinical Trials conference in Boston, told the audience that the venture community could invest more money in digital health than in biotech in 2015. In 2014, investments in digital health exceeded $4 billion according to some estimates, and in 2015 investments are expected to hit roughly $6.8 billion in venture funds.
The investments sums are impressive, but so are the players involved in digital health. The pharmaceutical company Novartis recently teamed up with the venture arm of wireless tech giant Qualcomm to start a digital health venture fund to support early stage companies that incorporate digital technology into medicine.
According to an analysis by PriceWaterhouseCooper, 38 of the Fortune 50 companies now offer healthcare products or services, up from 14 companies three years ago, and the list includes retailers, technology companies, telecommunications and consumer companies.
"The biggest theme in digital health is the consumerization of the healthcare offering and the consumerization of traditional healthcare in ways that were not thought to be possible," Jones said.
For example, LabCorp recently announced a direct-to-consumer service for lab testing, joining competitors in the space. Consumers can now get Color, a breast cancer genetic test for $250, down from the traditional cost that hovered near $4,000.
"We're seeing this convergence of technologies as the electrical engineering and computer science worlds blend in with the life sciences world," Jones said, adding that at Scripps, "we are taking this evolution of technology and applying it into trials."
Many of Scripps' clinical trials are focused on the devices themselves to better understand their capabilities in medical care. For example, Scripps studied the use of a GE handheld sonography device that can be used in cardiac rounds in a hospital to see if the device could take the place of a much more expensive ultrasound machine.
Jones notes that as research and medical care start to become unplugged electronically, it raises questions about how healthcare should be delivered and researched.
"Where does a test occur? How does a test occur? Does it occur at the doctor's office? Does it occur at a lab? Does it occur at the pharmacy? Can it be completed at home? These are all implications of the technologies as they roll out," Jones said.
Last year, Scripps conducted a study to compare iRhythm Technologies' ZIO Patch with traditional testing. Jones likens ZIO to the Netflix model. The doctor provides a patient a patch in the cardiologist's office with instructions to peel off the back and wear it on his/her chest for a week. The patient is then instructed to put the patch in an envelope and mail to a lab where the patient's cardiac rhythm is analyzed.
Jones says the patch hit the trifecta of patient monitoring – patients significantly preferred the patch to traditional testing, the clinical results were over 60% better at capturing arrhythmias and the cost structure was dramatically less for all stakeholders. As a result of the study, Aetna changed its reimbursement policy for the product soon after the results were published.
The federal government is backing digital health as well. The White House Office of Science and Technology is sponsoring a trial to monitor Ebola patients in Africa using a combination of sensors and data analytics. The device used in the trial is a Band Aid-sized disposable sensor with built-in radio transmitters, and Jones believes these devices can ultimately be produced under $2 if produced at significant volumes. Scripps is also testing this same technology in clinical trials at Scripps' La Jolla facilities.
"There's not much hope in the future for people who make big, expensive boxes that monitor vital signs. It's all going the way of disposable, wearable technologies that can often measure many things," Jones said.
Wearable devices can generate immense amounts of data, but this data is only useful if it can then be digested and analyzed in a way to gain insight into disease. For the Ebola trial, the Scripps team is working with the company PhysIQ to use an analytics model designed to track vital signs to detect clinically meaningful changes against an individual baseline, rather than a population-based norm. When variations from the patient's baseline occur, the investigation begins to identify what is causing those changes.
"We're finding that this model may be better than medical models. … It's not quite conclusive yet, but that's what we think is going to happen when we go through a lot of trials."
Scripps is also currently running a trial with Genentech for macular degeneration patients to test three concepts:
1) can patients self monitor and do self-assessment at home at an accurate level?
2) Can patients be recruited on the Internet?
3) Can patients recruit their own ophthalmologist into the trial?
"It's really quite a simple trial in terms of what the patients are asked to do. It's a visual acuity test, a fairly simple one, but the real test is about recruiting the patients differently, recruiting physician input differently, and seeing if this monitoring can go on effectively over time," Jones said.
"We are violating all kinds of assumptions about how things normally work."
There is an appetite for consumer devices that can be used for diagnoses, and Qualcomm is in the midst of a competition for just that – the Qualcomm Tricorder X Prize. The telecom giant is offering a $10 million prize for a consumer device that can make 15 different diagnoses.
The prize started with 132 competitors from around the world and is now down to the final eight. This fall, the devices will be given to consumers in a clinical trial at University of California, San Diego, and the winner will be announced at the Consumer Electronics Show in January 2016. Jones notes that the prize will be announced in conjunction with the 50th anniversary of Star Trek. The era of the Tricorder is near.
"A lot of people ask how we expect these devices to be FDA approved, but that's not the goal of the competition. We only care if it works. … Qualcomm is interested in a new category of devices being created," Jones said.
As part of this evolution to incorporate new technology, new players are entering the arena. Jones notes that companies like Google, Amazon, Apple and Samsung are coming to his office these days, and not just the traditional Pfizer, Novartis and Merck pharma powerhouses.
"Is a house call going to happen on your wrist? Based on what I'm seeing the answer is yes, and it's going to happen faster than we think."
Apple recently announced ResearchKit, a platform for clinical research in conjunction with the newly launched Apple Watch.
"ResearchKit is not a huge innovation in of itself. What is huge is that Apple combined several functions that have already existed independently on a common platform. What makes Research Kit really interesting is that it's a big brand and that is scalable and an interesting platform to build software around."
In the end, these tools show promise for smarter business as well as smarter research.
Featured Articles
02
Mar 28, 2023
-

3 min read
03
Aug 15, 2022
-

2 min read
04
Oct 03, 2022
-

3 min read
Subscribe to Our Blog Newsletter