Medidata Blog
The Regulatory Evolution in Medical Device Development
Jan 04, 2021
-

4 min read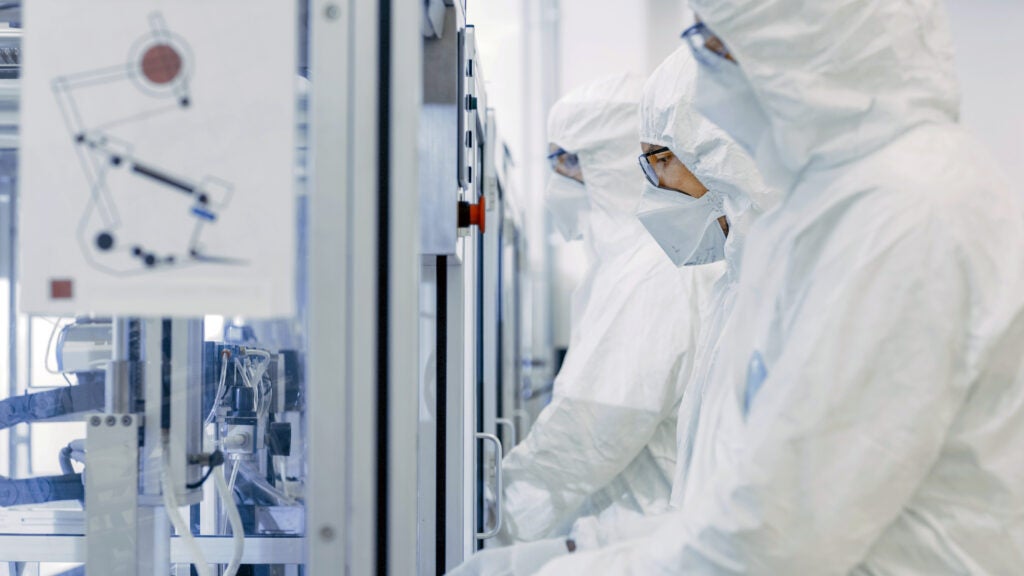 This blog was authored by Fiona Maini, global compliance and strategy principal at Medidata. Fiona focuses on the evaluation of relevant regulatory changes coupled with the regulatory aspects of technological advancements and geo-political dynamics impacting the life science and healthcare industries.
The life sciences and healthcare industries are amongst the most heavily regulated industries in the world. The global medical device market is governed by a significant and wide-ranging plethora of international, regional, national regulations and equipment standards. Having robust regulations and laws in place ensures the supply of high-quality, safe, and efficacious devices.
Over the last few decades, medical devices have become increasingly prolific and there is a universal demand for safe, high-quality products and a global push towards harmonization of device regulations. Currently regulations and laws are not internationally harmonized, and they vary between regions and countries. Navigating this can be a complex and a time-consuming process. As the regulatory environment continues to evolve, it is critical for manufacturers to stay informed of changes so they can plan accordingly. 
Changes in Regulation
Significant and key changes occurring within the medical device regulatory landscape includes the European Union Medical Devices Regulation (EU MDR), Invitro Diagnostic Regulations (IVDR) and the newly revised ISO (International Organisation for Standardization) 14155 standard.
The laws of the medical device industry in Europe have been relatively static since the 1990s, so to keep pace with technology and science they needed to be updated. This triggered the EU MDR. This new regulation was also triggered due to a number of patient safety incidents in Europe, which led to urgent regulatory and compliance reform.
The impact of these regulations, and associated operational aspects, has had a significant repercussion on medical device manufacturers, but also notified bodies, importers, distributors and health institutions and, in general, all economic operators. Most organizations have been preparing for this transition for many years. The cost of compliance has been significant.
There are a number of countries that have made commitments to aligning its medical device regulations with the EU model. For example, Australia's Therapeutic Goods Administration announced plans last year to enhance oversight of new devices, increase post-market monitoring, and provide greater transparency to patients. 
The revised ISO 14155 standard is similar to other standards and regulations such as EU MDR and ICH E6 that address good clinical practice for the design, conduct, recording and reporting of clinical investigations carried out in human subjects to assess the safety or performance of medical devices for regulatory purposes. Within the new revision there is a strong emphasis on clinical evidence generation and validation of electronic clinical data systems used to evaluate authenticity, accuracy, reliability, and consistent intended performance of the data system.
Why the Change?
The regulatory environment is dynamic and constantly evolving within the life sciences and healthcare sectors. In general, new regulations are seeking to harmonize and simplify the rules, while also improving patient safety, product traceability and consistency, data quality, and transparency.
Change is driven by multiple factors, such as globalization, accelerated advancements in science and technology, and the aim to advance cures for patients. But what is always at the core of the industry is patients, and patient safety, and avoiding accidental incidents at all cost.
Two examples of such incidents that occured in Europe were silicone breast implants and metal hip implants. Silicone breast implants were previously made from cheaper industrial grade silicone, which was not approved for medical use, and were rupturing and leaking resulting in serious adverse events. This has possibly been viewed as one of the most significant examples of patient protection failure within the history of medical device clinical research. While hip implants have positively transformed the lives of many who were subject to severe pain and disability, it became apparent that some patients developed soft tissue reactions to the metal. Additional procedures and tests were put in place to rectify this.
Incidents like these were a driving force for an overhaul and reform of existing regulations in Europe.
Power of Data
From a regulatory perspective, we're starting to see a focus on the convergence of regulations. The European Medicines Agency (EMA), for example, has a goal to create an integrated evaluation pathway for the assessment of medical devices, in vitro diagnostics and borderline products, creating pathways for facilitation between notified bodies and medicines regulators and adapting current processes to include emerging digital technologies and wearables.
A common theme with many of the new regulatory requirements is data—data and system integrity, data standards, data and evidence generation, and data transparency and traceability. 
The use of real world data and evidence is an important tool in this data collection effort to complement clinical studies to achieve marketing authorization. For example, the EU MDR requires robust post-market surveillance or post-market clinical follow-up to collect data on safety and performance of the device throughout its entire lifetime. 
The massive amount of data generated by registries, health apps, and smart devices is creating opportunities for companies to collect and analyze the data. Administrative databases, registries, surveys, and electronic health records are becoming more and more valuable resources for the post-market clinical follow-up. 
Utilizing big data in an efficient and meaningful manner requires up-front planning and investment in the infrastructure and data alignment and integration. Once the appropriate infrastructure has been established, the struggles of dealing with huge volumes of information are minimized, and manufacturers can focus their efforts on bringing life-changing medical devices to market. 
The organizations with the best control of their data and unified systems have the capability to provide faster insights and can accelerate product development faster, bringing medical devices to patients faster.
Learn how Medidata can help you manage your data and be prepared for regulatory reviews.
Featured Articles
02
Mar 28, 2023
-

3 min read
03
Aug 15, 2022
-

2 min read
04
Oct 03, 2022
-

3 min read
Subscribe to Our Blog Newsletter