Medidata Blog
A Unified Platform Benefits Investigator Sites
Nov 07, 2019
-

4 min read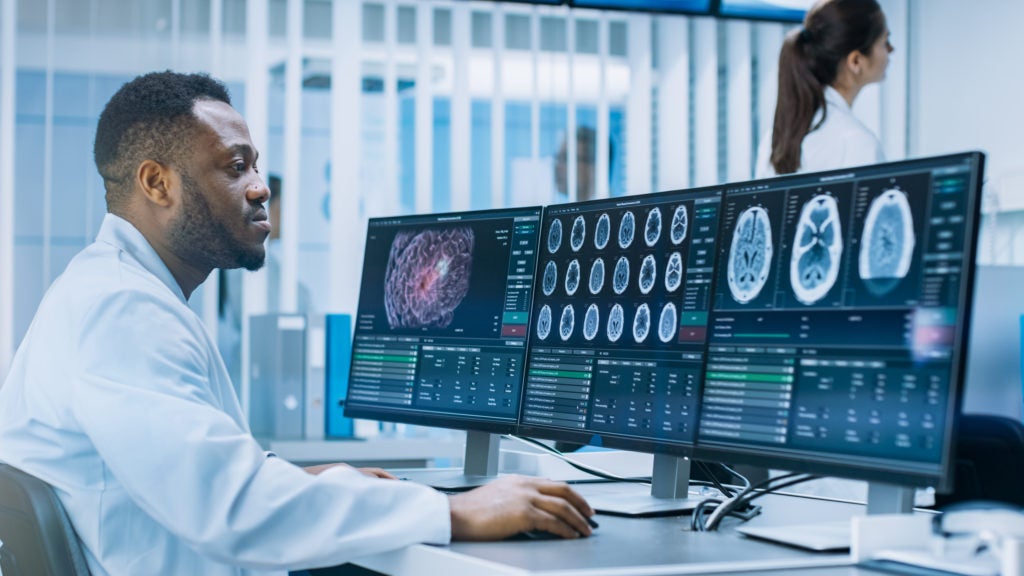 Previously, we discussed how unified platforms can lead to better outcomes for patients. Let's explore the benefits of a unified platform from the perspective of an investigator site.
If you're like most clinical trial sites, you are involved in clinical trials so that you can offer patients more solutions, more options, and better treatments. Roadblocks caused by bad technology can sabotage your clinical trials. Unified platforms offer features that streamline your trials and provide a better experience.
Today's Challenges
Within the last few years, a new phenomenon has emerged in the field of clinical research. Studies conducted by Ken Getz at Tufts CSDD revealed a turnover rate of over 50% among principal investigators with many investigators leaving clinical research altogether after just one study.
When interviewed, frustrated investigators often blame logistical problems, including clunky software and delayed payments. However, these common complaints can be resolved by using a unified platform. Unified platforms offer unique features that help reduce user frustration and ease site burdens.
The Value of End-to-End Solutions
With end-to-end solutions, clinical trial sites work with just one software company that provide everything you need, from software applications to technical support. Such platforms offer many benefits:
Preservation of large quantities of data
Fewer administrative headaches
Reduced IT infrastructure and help-desk costs
Increased ability to keep up with industry trends
Outages and technical glitches can lead to costly delays. To address this risk, unified systems are designed to keep all your data in one centralized location, so technical problems can be resolved quickly. Meanwhile, applications work seamlessly within one user-friendly platform.
The Value of Single Sign-On (SSO) and Data Security
Having large volumes of data at your fingertips comes with serious risks. Data breaches can result in expensive fines, PR headaches, and furious patients. But an SSO system, which requires users to authenticate credentials only once, eliminates many of these risks for your company. Consider the following benefits of SSO:
SSO Streamlines Workflows
SSO provides significant benefits for investigators. Overburdened investigators complain about being forced to sign in to multiple accounts while also referencing separate spreadsheets. With this type of clunky, inefficient system, the worker may wind up with 20 different open tabs.
But with SSO, employees work within one system, which saves the headache of remembering multiple passwords. And there's no need for employees to attend trainings for multiple systems. Unified platforms like those offered by Medidata offer eLearning certifications. Employees complete just one training program and receive permanent certification, rather than being trained in multiple systems.
SSO Keeps Data Secure
Inefficient systems are frustrating for users and a significant security risk for employers. If your users have many different passwords, they may resort to dangerous workarounds. This kind of carelessness can increase your company's risk of a data breach. A unified platform that offers SSO removes these risks by keeping data in one secure location.
Unified Platforms Improve User Experience
End-to-end solutions and SSO aren't the only capabilities offered through a unified platform. These platforms offer a consistent, user-friendly method for completing a wide range of tasks such as:
Prompt Payments
Many investigators complain about payment delays, and failure to pay on time can turn skilled investigators away. To avoid this problem, unified platforms include an integrated payment system that ensures investigators are paid on time.
Investigators can also locate and select trials where they know sponsors will provide timely payments. Prompt payments reduce user frustration and improve site satisfaction.
Consistency Throughout Multiple Studies
If sites are running multiple trials at once, using several software systems creates a tremendous burden. First, your organization needs to select, hire, and coordinate different vendors. Next, your workers must undergo training for each system. This process wastes both time and money.
A unified platform provides consistent expectations for each team member. As users work with different trials, they can move seamlessly between different regions of the same software system.
Site-level Analytics
With multiple systems, generating accurate analytics can be a challenge. Investigators and their teams may find it hard to locate the data they need and draw meaningful conclusions. Unified platforms, on the other hand, offer advanced analytics tools that don't require manual data entry. Because your data is in one centralized location, your organization won't need to waste time reconciling or importing data each time you need an analytics report.
Fit-for-purpose Data
Every organization involved in a clinical trial needs to manage a large volume of data. But merely storing data isn't enough. Your organization needs to manage, maintain, clean, and segment your data to ensure it's fit-for-purpose.
Unified platforms allow your organization to manage and clean your data as it's incorporated into the system. Automated tools assist with this process, preventing a time-consuming reconciliation process later on.
Focus on High-value Activities
With a unified platform, investigators engage more effectively with their stakeholders—patients and sponsors/CROs. With capabilities discussed above, investigator sites aren't burdened with complex software or lengthy trainings. This enables sites to spend more time on what they do best—providing high-class patient care—as well as superior clinical trial protocol adherence.
Now you've learned a bit more about what unified platforms offer and the benefits to clinical trial sites. You know about SSO, end-to-end solutions, and how the right platform can be an asset in a clinical trial site environment. But what about clinical trial professionals—those who spend every minute on providing smarter treatments and therapies? How can these platforms streamline the clinical trial process? Check our next blog post to learn more.
Featured Articles
02
Mar 28, 2023
-

3 min read
03
Aug 15, 2022
-

2 min read
04
Oct 03, 2022
-

3 min read
Subscribe to Our Blog Newsletter