Medidata Blog
Why Virtualize Clinical Trials?
Mar 05, 2019
-

3 min read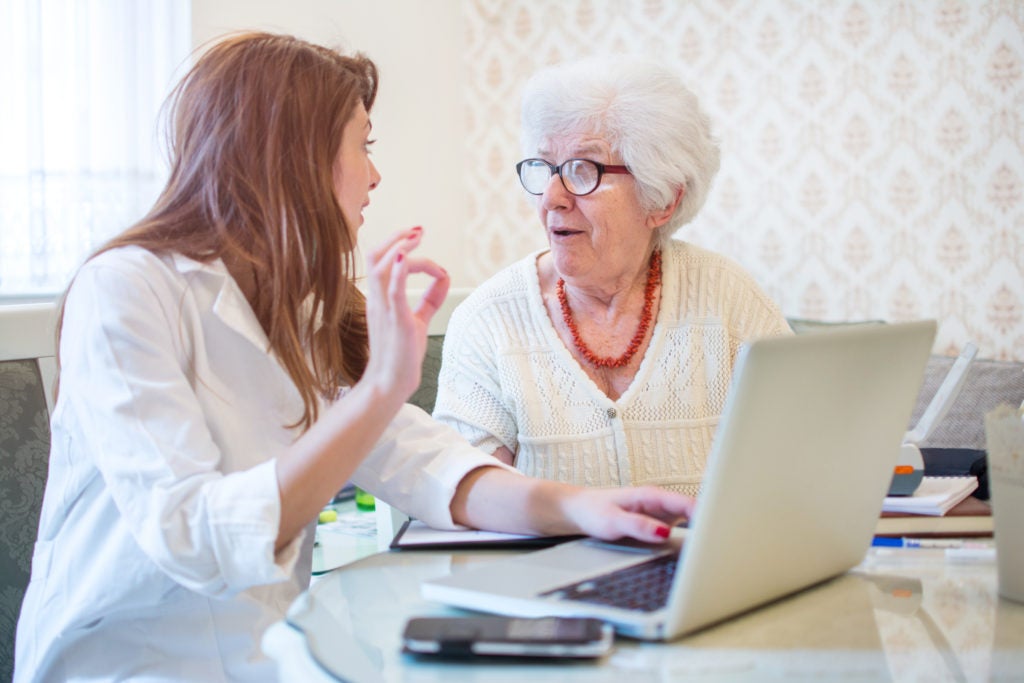 Only 10 percent of new drugs that complete the first phase of a clinical trial make it to market, and by Phase III, patient participation drops by over 30 percent. Bogged down by regulatory glitches, logistical difficulties, and other problems, traditional clinical trials often fail—and that means new drugs, devices, and other treatments can take much longer to reach the patients who need them.
With a patient-centered philosophy and an array of innovative cloud-based tools, virtual clinical trials eliminate many obstacles presented by the standard model of clinical trials and bring benefits for sponsoring companies, investigators, and patients themselves. The promise of virtual trials should increase access to clinical trials, increase patient engagement, and reduce patient burden.
A Patient-Centered Approach Improves Participation
The traditional clinical trial model not only makes it inconvenient for patients to participate, but it limits both the quality and quantity of the data that can be collected.
In standard trials, patients are required to travel to the trial site for regular appointments with investigators who use that appointment time to collect data. The amount of travel time creates a burden for patients and contributes to the dropout rate in later phases of trials.
And because data collection is limited to only one point in the patient's day, along with the fact that it is being done in an artificial environment that can be stressful, many opportunities are missed to get a more complete picture of a patient's situation.
A virtual clinical trial changes these dynamics. Wearable tech allows patients to remain home to record and gather data whenever needed. This provides a far more complete picture of one's overall health. Video tools allow doctors to "meet" with patients and immediately respond to their needs. A variety of apps and online tools allow patients to become active participants and stay engaged throughout the trial period.
Virtual tools also help patients find appropriate trials to enroll in. With easily accessible databases on hundreds of available clinical trials, patients can quickly find trials that are relevant to them.
Virtual Trials Save Money and Time
Implementing the technology to run a virtual trial can add some initial expense, but the virtual approach will reduce costs in other areas over the short and long term. Faster, richer data collection makes the trial run more efficiently, allowing for quicker decision making. Patients can instantly share information whenever appropriate and investigators have wider access to participants.
Virtual databases collect and store data directly, and cloud-based analytics extract relevant information without the risk of human errors from transcriptions in reports.
Virtual Tech Streamlines Trial Management
Virtual clinical trial technology also streamlines the process for investigators. Since wearables and other tech transmit data at all times, this minimizes the investigator's urgency to collect relevant data during a patient's short visit. And because virtual trial technology provides tools for processing and analyzing data, the amount of time staff must devote to managing data on the site is reduced.
Virtual Tools Improve Regulatory Compliance
Virtual technology also improves compliance with regulations at all levels. Cloud-based analytical tools can analyze documentation for missed or non-compliant elements and ensure that a trial meets all required standards before it even begins. In turn, this saves time and money that would otherwise be spent on revising and supplementing previously submitted documents.
The Food and Drug Administration (FDA) now supports new virtual technology to improve clinical trials and participates in the Clinical Trials Transformation Initiative for developing new opportunities to incorporate mobile tech in clinical trials of all kinds.
From project sponsorship to patient participation, virtual technology improves clinical trials on every level. With innovative cloud-based tools for professionals and patients, virtual clinical trials streamline the process of developing new drugs and devices.
We can customize product solutions to your unique clinical trial needs. Connect with us to learn more about Medidata and discover how we can help you accelerate your clinical trial process.
Featured Articles
02
Mar 28, 2023
-

3 min read
03
Aug 15, 2022
-

2 min read
04
Oct 03, 2022
-

3 min read
Subscribe to Our Blog Newsletter