Medidata Detect Patient Data Surveillance
Improve Clinical Data Management Efficiency by Automating Manual Data Review
Patient Data Surveillance (PDS) is a clinical data management workspace that accelerates data aggregation, review, and visualization across many sources – including Rave EDC and third-party data.  With PDS, clinical data managers and medical monitors can collaborate to review patient data more efficiently, resolve queries faster, and identify issues sooner.
Why Choose Patient Data Surveillance?
Key Features of Patient Data Surveillance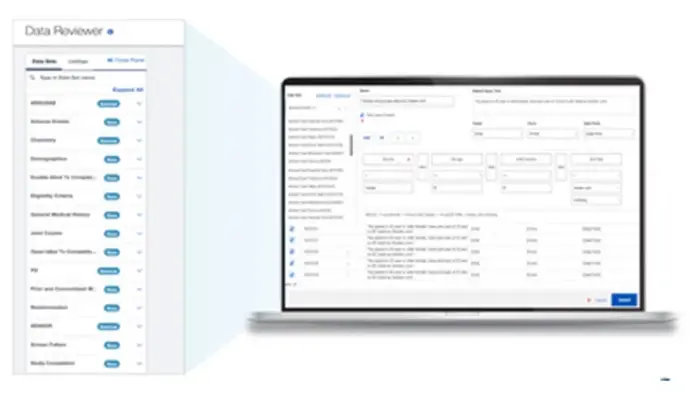 Build Listings Across All your Data
Patient Data Surveillance provides a single tool to aggregate, review and analyze data, from all data sources. Data Managers can generate data outputs, including listings and exceptions, with simple drag-and-drop functionality and perform bulk query management with one click.
02
AI-Driven Data Reconciliation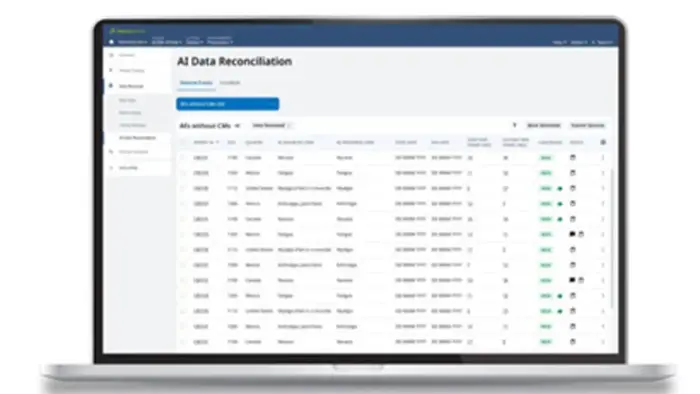 Simplify Complex Data Reconciliation with AI
AI-driven data reconciliation is a powerful way to de-risk data management activities by automating the identification of potential discrepancies across more complex data sets. Algorithms automatically develop relationships within and between data sets, driven by curated data from the historical clinical trials on the Medidata platform. This tool automatically provides a daily list of potential discrepancies for the data manager to review, reducing time to reconcile data and check consistency between data sources.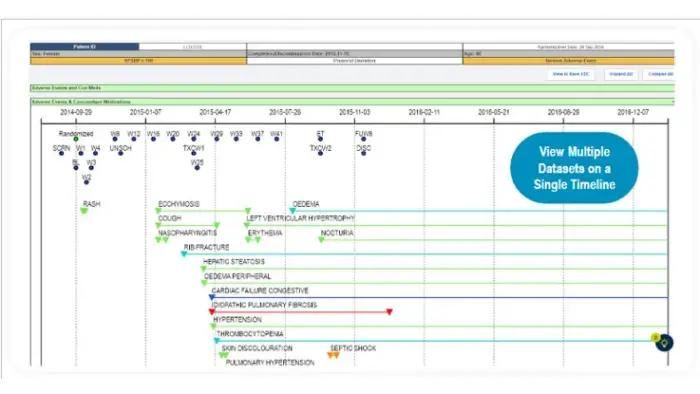 Patient Profiles
Visualize the aggregated patient narratives in one place to review  safety and medical patient-level critical data. Data managers can focus patient profiles on areas of interest with graphs, side-by-side timeline views, and custom flags.
Real-time patient cleaning status with user-defined metrics
PDS provides data managers a configurable visual dashboard that tracks patient cleaning status in real-time.