Clinical Trials x Machine Learning = Quality Assurance
CLINICAL TRIALS
X
MACHINE LEARNING
=
QUALITY ASSURANCE
Increased complexity of global clinical trials have made monitoring and reviewing ever more challenging. Current practices used to evaluate protocol adherence and data entry are no longer sufficient for identifying critical data quality issues that may impact study results.
100X
MORE TRIALS
SINCE 2010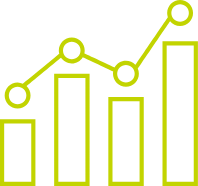 EXPONENTIAL GROWTH IN CLINICAL TRIALS
> 80%
OF TRIALS WITH DATA
FROM MULTIPLE COUNTRIES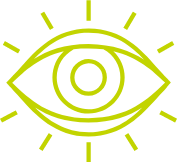 COMPLEXITY OF DATA MONITORING AND REVIEW
750
QUADRILLION
BYTES OF DATA EVERYDAY

ABUNDANCE OF DISPARATE DATA
THE INTELLIGENT PLATFORM FOR LIFE SCIENCES
Harnessing the power of advanced patented AI analytics and cutting edge machine learning technology, we transform your data into meaningful information that supports the continuous modeling of projected trial results, enhance safety monitoring to increase each trial's chance of success.
FULLY OPTIMIZED COMPLIANCE QUALITY CHECKS
INTELLIGENT, FAST MACHINE LEARNING TECHNOLOGY
ACCELERATE DRUG TO MARKET
DOWNLOAD THE TRIAL ASSURANCE
INFORMATION PACKAGE TO LEARN MORE ABOUT:

What are the key data quality issues that can derail drug approval?
(Case Study) How does machine learning improve my data quality?
(Webinar) How do I fast track my product to the market?
(Fact Sheet)