Medidata Supports World Cancer Day
Together, let's solve the impossible for cancer research.
Medidata Helps in the Fight Against Cancer
Each year on February 4, the global community comes together for World Cancer Day to raise awareness about the disease and its impact on the patients who suffer from cancer and the families and friends who support them. The day acts as a powerful reminder that we all have a role to play in reducing the global impact of cancer.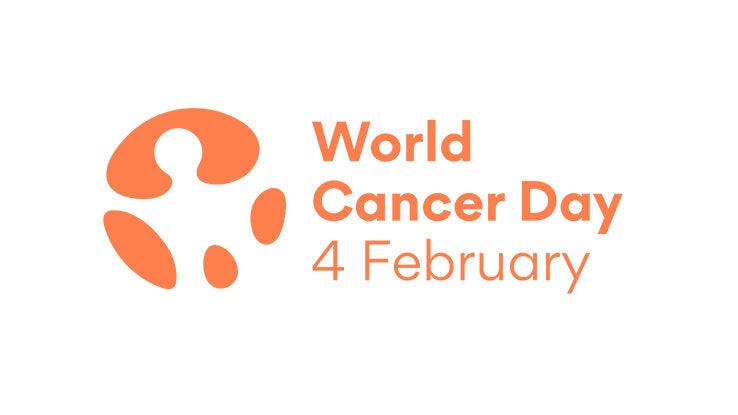 Cancer Facts
Cancer has a major impact on society across the world. Here are the facts*:
1 in 3 people will be diagnosed with cancer in their lifetime

Cancer is the second-leading cause of death worldwide, killing 10 million people every year

At least one third of common cancers are preventable

Millions of lives could be saved each year by implementing resource appropriate strategies for prevention, early detection and treatment
*https://www.worldcancerday.org/what-cancer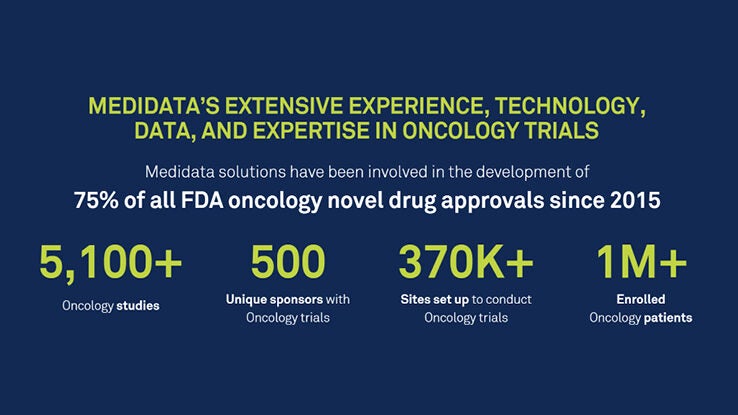 Medidata's Role in Cancer Research
Video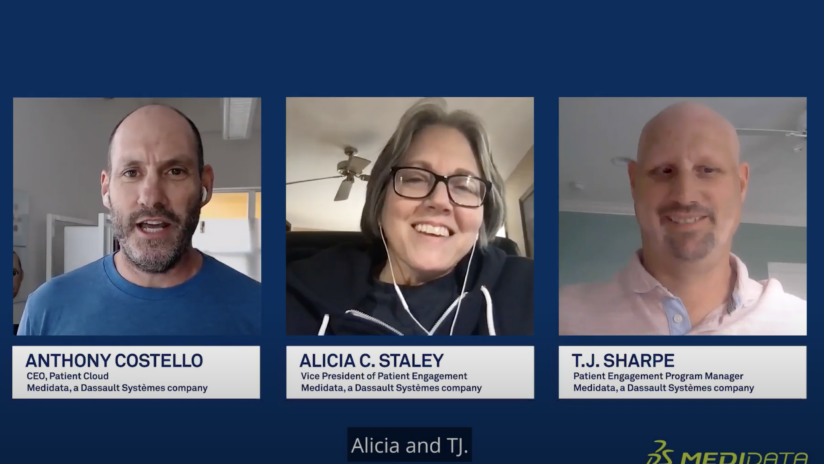 Medidata Honors World Cancer Day
In honor of World Cancer Day, Patient Cloud CEO, Anthony Costello, interviews two of his team members and cancer advocates, Alicia Staley, VP of Patient Engagement, and TJ Sharpe, Patient Engagement Program Manager. Watch the video below to learn about their personal experiences, the advocacy community, and how life sciences is reducing the global impact of cancer.
Video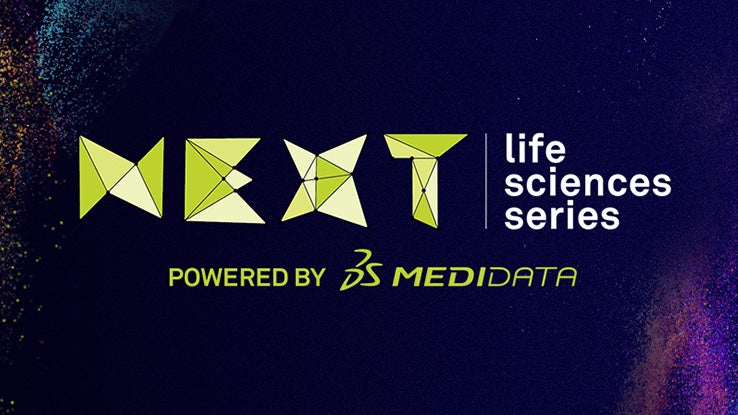 Medicenna Solves the Impossible with Medidata AI
Medicenna worked with the FDA for a path forward to use a hybrid external control arm in a Phase 3 registrational trial for MDNA55, a program with promise to improve outcomes for patients diagnosed with recurrent glioblastoma multiforme (rGBM). The Medidata AI SCA® team provided a scientifically rigorous rationale for the use of a hybrid synthetic control arm in the trial design.
Video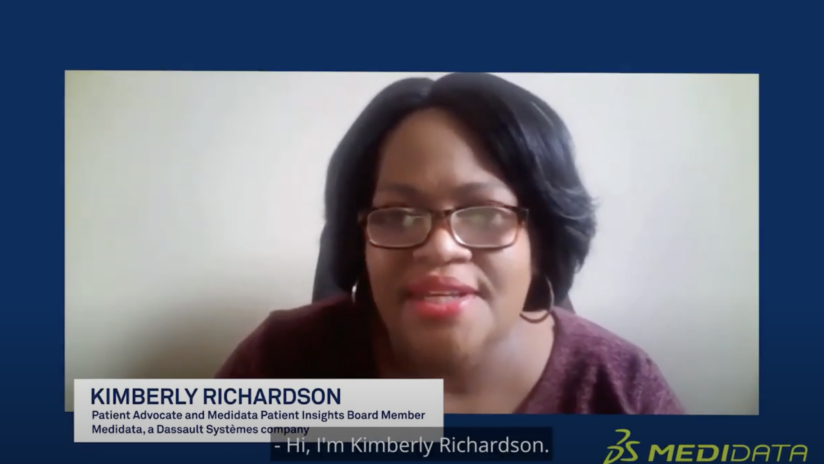 Patient Advocate Shares Her Story
Hear from breast cancer advocate Kimberly Richardson about her experiences as a clinical trial participant and the need for more patient involvement. Kimberly is active in the cancer community and a Medidata Patient Insight Board Member
Publication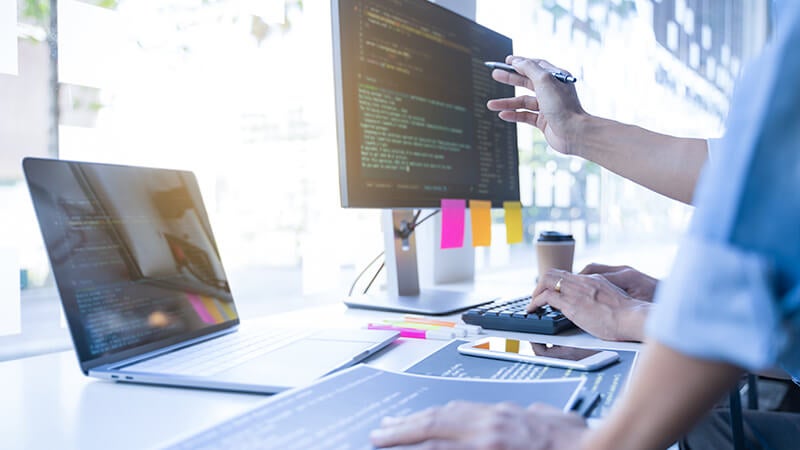 Trends in Oncology Clinical Trials Launched Before and During the COVID-19 Pandemic
This paper addresses the association between the COVID-19 pandemic and the launch of oncology clinical trials. Learn more in this JAMA publication to see what the Medidata team uncovered on the Rave Platform.
Case Study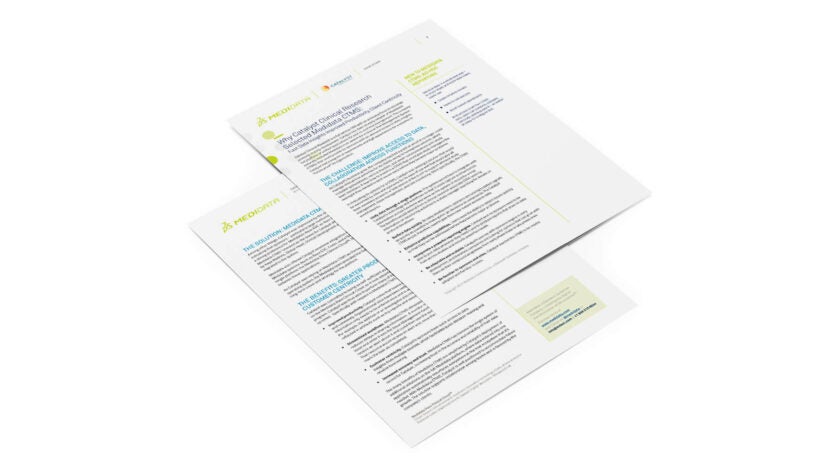 Fast Operational Insights Improved Productivity for Oncology CRO
Learn why and how Catalyst Clinical Research identified a need for a scalable Clinical Trial Management System (CTMS) solution that would support their customers throughout the oncology drug development process.
Whitepaper
Precision Oncology Trials: A Look Ahead
Clinical development technologies are a powerful partner when it comes to complex precision oncology trials. This white paper examines how clinical development technologies and a wealth of disparate data can help investigators overcome some of the common pitfalls associated with precision oncology drug.