Medidata Blog
Take Ownership of Your Clinical Trial Imaging Revenue | 5 Ways CROs Can Future Proof Their Medical Imaging Strategy
Dec 08, 2022
-

4 min read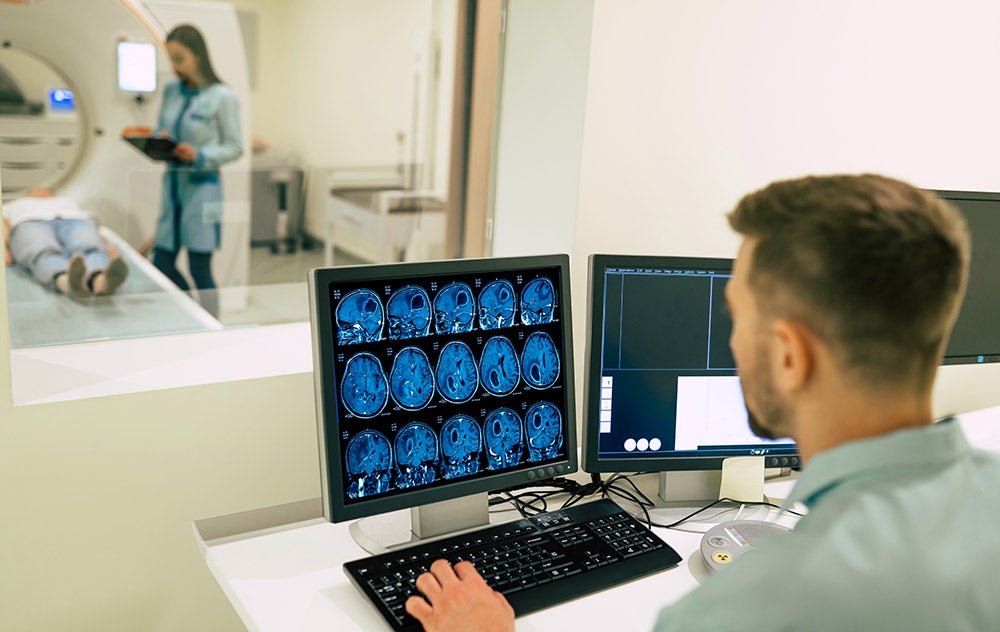 This is the fifth blog in the 5 Ways CROs Can Future Proof Their Medical Imaging Strategy series.
Summary
We began this blog series by talking about the growing importance and prevalence of medical images in clinical trials—especially in oncology and early-phase trials. We discussed how to develop a medical imaging strategy by evaluating current clinical trial imaging systems, minimizing risks and reducing delays, and choosing the right technology. The key to a successful imaging strategy comes down to having image management technology that is easy to use and enables full data visibility, access, ownership, and control.
We also introduced Medidata Rave Imaging, which provides cloud-based, secure management for all medical imaging tasks in a unified and intuitive system. Rave Imaging helps CROs develop their imaging strategies by reducing costs, gaining real-time visibility of imaging data, offering a scalable experience, improving image and data quality, and bringing together imaging and electronic data capture (EDC) data streams on a unified platform.
We discussed how patient expectations have evolved and how patients now expect reduced burden through the use of digital and remote clinical trial technology. A tool like eCOA (electronic clinical outcome assessment) supports a patient-centric approach to clinical trials and provides patients with an easy method to input their data. Medidata recently added a medical imaging capture capability to its eCOA solution, letting sponsors, CROs, and sites collect images directly from patients and caregivers across a wide range of therapeutic areas using their own, or provisioned, devices. This reduces patient and site burden and provides sponsors and CROs with more comprehensive and real-time insights into a patient's clinical trial journey, enabling them to make better and faster decisions.
Lastly, we broke down why medical imaging might feel like an intimidating space to enter due to the sheer size and complexity of the data and discussed why CROs tend to leverage core labs for their imaging needs. By going through each step that a trial site would take in a common, early-stage oncology trial, we tried to demystify the fear of imaging. These steps include EDC integration, edit checks, image filtering, automatic de-identification, pixel redaction, and overdue visit reminders. These are the only steps needed in an early-phase collect and hold study; the Medidata system simplifies all these steps and provides eLearnings and support pages.
As we've discussed, CROs don't typically take on imaging; when they outsource this function, this data and revenue sits with another vendor. In our final blog of the series, we'll explore how Medidata enables CROs in medical imaging so they can start generating revenue. 
Benefits to Owning Clinical Trial Imaging
There are many benefits to owning this revenue and data stream. For CROs, it means real-time access to medical imaging data which helps control timelines, cost savings by running the trial independently, and ability to generate revenue if the CRO is enabled. By bringing this in-house, it's a product that the CRO can then offer to sponsors and charge for.
Additionally, this is a huge advantage in the bidding process. Sponsors want as few vendors as possible so their processes, points of contact, and data management systems are streamlined. The more a CRO takes on, the easier it is for a sponsor.
Get Enabled in Clinical Trial Imaging 
Getting proficient in medical imaging requires building the skillset and then gaining the experience. 
During the enablement process, CROs go through a one-week training with one of Medidata's implementation consultants to go through the concepts to be aware of, get a feel for the deployment process, understand the questions that need to be asked, and gain information on the configuration modules and how to configure them. This is followed by a supervised build with Medidata for a real imaging study, which is reviewed by the deployment team. CROs can then start building the studies themselves, while Medidata oversees the progress and checks the builds. CROs can choose to train as many people as is appropriate and relevant, or they can cascade this training internally (Train-the-Trainer approach).
Alongside this, Medidata has unique ways to provide resources, education, and support for customers who are new to imaging, including demos and a 24/7 helpdesk.
Being Enabled
After enablement, CROs can share this new capability with their wider networks to showcase their increased offering to existing sponsors and win new business with prospective sponsors. A huge advantage to being enabled is that CROs can dictate the speed of the bill;  if the function is held in-house, then the CRO can determine the queue order, process, and speed, and commit to the sponsors' needs.
Being enabled leads to an 86% reduction in Professional Services and set-up fees for every imaging study a CRO is building on their own, which truly demonstrates the value of being enabled and how quickly the return on investment is realized. This is especially true if a CRO is running a reasonable amount of imaging studies, at which point it makes economical and operational sense to get enabled. 
Additionally, since most sponsors are using Medidata's platform and solutions in some capacity, they are already familiar with the software and—more often than not—it can streamline their processes. If sponsors are already using Medidata Rave EDC, they'll find value in having imaging findings and imaging outputs flowing back into EDC.
Start Engaging with Medical Imaging
Imaging is a primary end point and a valuable biomarker for studies being run today. If you're not thinking about your medical imaging strategy, then you're missing an integral thread to the data fabric story. You can start small and then grow this function, but it requires you to start engaging now. 
Figure out an entry point to your imaging strategy by leveraging Medidata's Rave Imaging to facilitate. Medidata is here to help you understand and conceptualize imaging, so you can grow your business and drive better patient outcomes for the studies you're conducting.
Catch up on previous blogs in the 5 Ways CROs Can Future Proof Their Medical Imaging Strategy series: blog 1, blog 2, blog 3, and blog 4.
Contact our imaging and EDC experts to find out how Rave Imaging can transform image management in clinical trials.
Subscribe to Our Blog Newsletter