Medidata Blog
The Importance of Collect and Hold for Early-phase Work | 5 Ways CROs Can Future Proof Their Medical Imaging Strategy Series
Oct 12, 2022
-

5 min read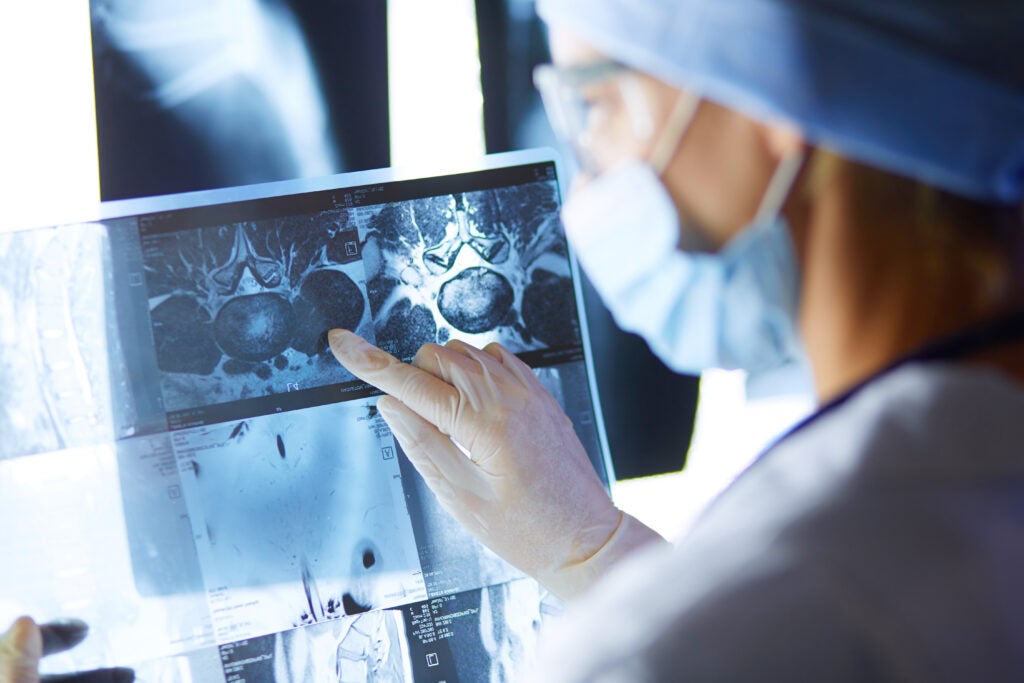 This is the first blog in the 5 Ways CROs Can Future Proof Their Medical Imaging Strategy series.
Medical imaging has evolved over the years and is now a vital component in all phases of clinical trials. Proper medical imaging management in clinical trials is critical for success and provides many advantages to sponsors. Using early-phase work in oncology as the foundation, this five-part blog series delves into how the rapid acceleration of first-in-human and rare indications has resulted in medical imaging being used as primary, quantitative, and surrogate biomarkers.
Why is Medical Imaging Growing in Oncology and Phase I Clinical Trials?
It is estimated that 90% of oncology trials require imaging to meet endpoints or other eligibility criteria.1 According to the IQVIA Institute, R&D spending rose to $185 billion in 2021 and is expected to exceed $300 billion by 2026.2
Oncology imaging has become an integral element of a patient's record and an important piece of a clinical trial's overall data fabric. Many clinical trials continue to incorporate imaging data for surrogate endpoints. It has become increasingly important for sponsors, CROs, core-labs, and sites to have real-time visibility into imaging-related activities to improve the efficiency of a study. 
Imaging is beneficial in early-Phase I trials to support early-go/no-go decisions. Within oncology and early-Phase 1 trials, medical imaging data provides meaningful insights into improving patient outcomes. Historically, early-phase studies have leveraged onsite readers to assess and score oncological responses to treatments. The advent of cloud-based medical imaging technology has allowed for central review to become more scalable and prevalent in the early-phase oncology process based on the ability to provide more timely, standardized, and accurate results. As centralized radiology review becomes more common in early-phase work, it is more important than ever to use a clinical trial technology solution that can be leveraged by sites, CROs, and readers alike, to manage all the aspects of medical image processing.
The Importance of Collect and Hold
Collect & hold centralizes the collection of large imaging data sets frequently used in clinical trials, while giving them accessibility and secure storage with minimal investment. As medical imaging data has moved from film, to disc, to cloud-based ingestion and storage, it's become apparent that what was once a legal custodial liability is now a data-rich asset. Imaging is a valuable, indexable, and thoroughly standardized data point that should be captured regardless of immediate needs for reading and analysis. Sponsors may want future medical image database access using those images for later submission, to rerun analysis using new criteria, subsequent trials, or for patient registries. Medidata's collect and hold imaging technology facilitates retrospective review by central readers.
Develop Your Medical Imaging Strategy
Today—more than ever—medical imaging plays a critical role in the clinical trial journey. Having a medical imaging strategy is essential to your success. With careful planning, you can overcome common challenges. The following 3 steps will help you with your imaging strategy. 
Step 1: Evaluate Your Current Medical Imaging System
The first step when developing your medical imaging strategy is to evaluate your current system and the common challenges associated with this system. As a contract research organization (CRO), once you understand your current imaging stack, you can prioritize your efforts so they align with your strategic goals and initiatives in an effective way.
Medical image management is complex, and so are the quality challenges and trial delays if not performed correctly. Each day a clinical trial delays a drug's time to market costs between $600k and $8m.3
Consider these four key factors when reviewing your current medical imaging system:
Ease of Use

Reduce site burden to increase trial efficiency
Full Data Visibility

As a CRO, gain full visibility into the image submission, query, and review process

Reports and role-based access control (RBAC) permissions make the status of image submission and review available to the appropriate users (sponsors, core lab, CRO) on a study-by-study level
Streamlining Imaging Related Services

Reduce query and manual reconciliation to save time, resources, and cost
Step 2: Minimize Your Risks and Reduce Delays
One of the largest challenges facing CROs today is having to perform a data "crosswalk" between EDC and the disparate imaging system(s) being used to aggregate, quality control (QC), and analyze image datasets. Exported data reports, Excel sheets, weekly reviews, and siloed data between imaging and EDC systems add complexities and delays for sponsors, CROs, and the imaging core-labs throughout the duration of the trial. 
Such delays lead to latent QC that increases site burden and affects the quality of clinical trial data and image review being performed. Eliminating manual steps and increasing data visibility reduces queries, which minimizes the risks and complexities of image management so you can be aligned with sponsors during early-phase studies.
Automation, integration, and standardization are the pillars of driving an effective and future-proof medical imaging management strategy. Image automation has proven highly effective for streamlining and simplifying medical image data collection and management to circumvent key challenges.
Step 3: Choosing the Right Technology
Automated Processes Plus Intelligent Workflows
Medical image management system automation also has a direct impact on trial timelines. Clinical trial start-up efficiencies are achieved via templates and platform features that let users replicate trial builds rather than having to reconfigure them. Startup timelines have been condensed to as little as three weeks from the typical 8–11-week time frame when these features are leveraged.
Automated PHI identification and removal (e.g., pixel PHI) and methods to filter irrelevant images can enhance data quality and reduce site burden. Artificial intelligence (AI) algorithms that automatically detect text in CT and MR images and perform bulk redactions can save even more time when dealing with pixel PHI. 
Protocol Compliance
Automated tools and procedures also provide edit checks for compliance with acquisition protocols, such as verifying information stored in DICOM® (Digital Imaging and Communications in Medicine) tags (e.g., slice thickness, imaging sequence) or other formats, such as non-DICOM data and laboratory data. These edit checks flag deviations as early as possible to reduce the likelihood of unevaluable or duplicate images, etc.
Blinding Independent Central Review (BICR)
Are your sponsors ready for planning a blinded independent central review (BICR)? Images are de-identified and transferred electronically in real-time from sites to Medidata's secure cloud. The images are stored and made ready for radiological assessments at any time during or after the conclusion of clinical research. 
Integration
A fully integrated system also aids in setting up a robust reconciliation process to make sure that central labs receive and review all relevant images acquired by a site. This critical process increases the likelihood that all endpoint assessments are conducted on time.
Automated processes are effective when EDC and imaging platforms are integrated. This is because end-to-end processes will be fully integrated, allowing users real-time visibility from the EDC system. Ideally, the integration should be two-way (critical data flow automatically from the EDC to the imaging platform and vice versa). This enhances data quality while reducing the burden on sites and data managers, which do not have to enter the same data multiple times.
Summary:
Advancements in medical imaging technology have increased the accessibility and quality of imaging and imaging-related services, while also decreasing the time, cost, and radiation exposure to patients. These advancements have contributed to an increase in imaging endpoints and have accelerated the importance of having an imaging strategy in place for early-phase oncology studies. It is essential to implement the right medical imaging technology for clinical trial success.
Medidata and the Partner Program have been trusted by CROs for over 15 years. There are more than 220+ global partners in the program. Medidata has partnered with 133 CROs for more than 5 years and 36 CROs for more than 10 years.
Look out for the next blog in this series coming soon. In the meantime, contact our imaging and EDC experts to find out how Rave Imaging can transform image management in clinical trials.
Medidata delivers tailored, flexible, and cost-effective solutions for small to medium-sized CROs. Supporting over 4,000 Phase I studies for 400 clients over the past two decades, Medidata helps its partners attract and win more sponsor bids and execute them successfully with its proven, innovative technology and unmatched partnership experience.
Read more about Medidata's imaging offering here.
1 Internal analysis of the Medidata PICAS Database, 2018
2 https://www.fiercepharma.com/sponsored/3-recruitment-retention-strategies-could-save-your-trial
3 https://www.iqvia.com/newsroom/2022/06/global-oncology-rd-surges-while-cancer-care-disruptions-ease-says-iqvia-institute-for-human-data-sci
Subscribe to Our Blog Newsletter