Medidata Blog
eCOA: Addressing Barriers to Faster Deployment in Clinical Trials
Nov 12, 2020
-

3 min read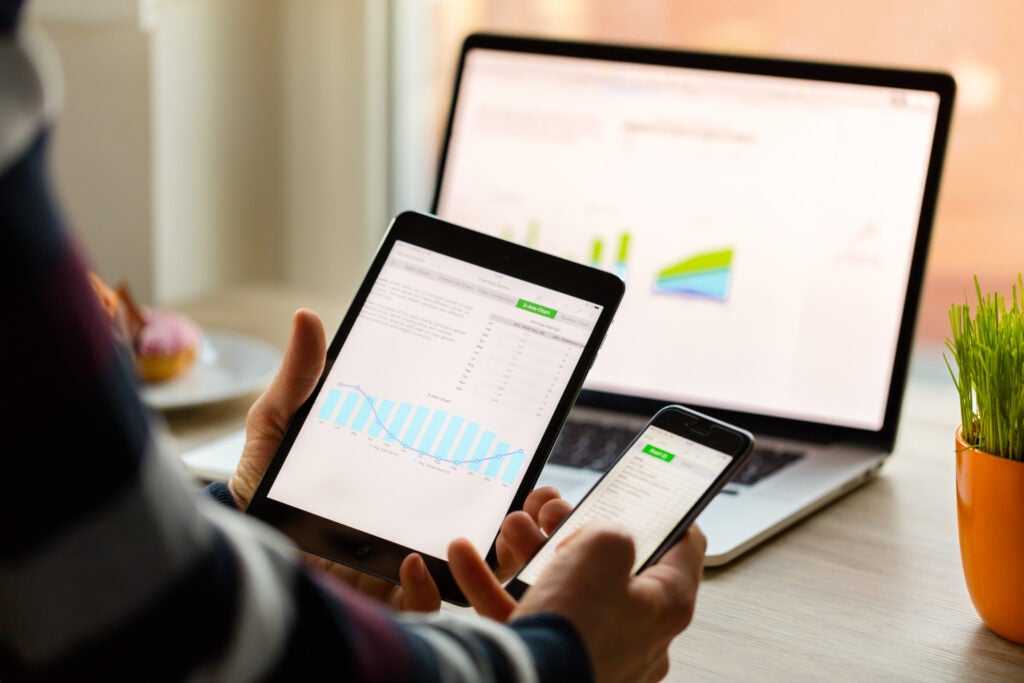 Clinical Outcome Assessments (COAs) are measures designed to explore how a patient is feeling or functioning. These measures are typically in the form of a questionnaire—for example a patient rating of pain intensity, or a log tracking occurrence and severity of migraines. COAs, alongside quantitative clinical data, can more accurately reflect a patient's experience of a disease and treatment. As such, COAs are an increasingly important tool in clinical research. 
To ensure these measures provide high-quality (and thus useful) data it is important that they are well-defined and reliable assessments of patients' symptoms, overall mental state, or how they function. These validated measures are used repeatedly across the clinical trial landscape, but barriers remain to their easy deployment on electronic data capture systems, which are the mainstream way of capturing pivotal COA data in modern trials. Namely, licencing instruments from the copyright holder and migrating them to electronic platforms so they can easily be deployed in studies and thus completed by patients themselves.
Instrument licencing requirements, copyright holder interactions during migration to electronic platforms, and arduous localization processes continue to be some of the biggest time-sinks in the set-up of clinical trials. We've seen these pain points threaten the go-live date of studies, ultimately impacting when potentially life-saving treatments can be made available to patients. 
Medidata's Rave eCOA (electronic COA) is changing the way sponsors, CROs, and sites implement the electronic collection of data from patients, physicians and caregivers. It's an easy-to-use, full-service offering that includes best-in-class technology, flexible deployment options, professional services, and dedicated customer support. But just as importantly as the technology, Medidata has a pre-built global instrument library, addressing some of the pain points mentioned. The library—the first in the industry—contains almost 300 forms and is being actively used to positively impact timelines and quality of ongoing studies. Medidata has seen hours of work reduced by more than 50 percent in some cases when using questionnaires from the eCOA library.
We recently announced our formal relationship with Oxford University Innovation's Clinical Outcomes team (OUI) to proactively implement their suite of questionnaires into Medidata's eCOA library. This builds on our growing list of unique relationships—with Mapi, FACIT, Evidera, and others—to have electronic versions of questionnaires that are pre-configured, pre-approved, translated in multiple languages, available in our Patient Cloud system before there is a specific study need.
Some of OUI's questionnaires include the Parkinson's Disease Questionnaire (PDQ), the Endometriosis Health Profile (EHP), the Amyotrophic Lateral Sclerosis Questionnaire (ALSAQ), and the Oxford Participation and Activities Questionnaire (OxPAQ). These are viewed as industry gold-standard instruments which are widely used in clinical research in their pertinent therapeutic areas. We're very excited by this relationship and look forward to working closely with the OUI's deeply knowledgeable team to create faithful electronic implementations of these questionnaires in the Patient Cloud system.
We have seen just how quickly the industry can respond when it sets its mind to it. The Covid-19 pandemic led to an unprecedented ramping up of technology-driven solutions to ensure patient safety while maintaining the integrity of trials. The cross-industry #NoGoingBack initiative is a clear statement of intent that we cannot lose the huge gains in trial virtualization we have made in the last months; gains earned, unfortunately, in response to a massively painful and disruptive health crisis. 
The #NoGoingBack pledge states "We can adapt faster than we thought we could." The migration and translation of COA instruments is an aspect of clinical trials ripe for adaptation, far faster than the past 20-plus years might suggest. Medidata, alongside many in the industry, will continue to push the boundaries of what is considered feasible, and the Global eCOA Library is an important component of that work.
Discover more about how Medidata Rave eCOA modernizes clinical outcome assessments on the leading unified clinical development platform.
This blog was authored by Paul O'Donohoe, Scientific Lead, eCOA and Mobile Health at Medidata. Paul is responsible for developing the company's scientific expertise for eCOA and mobile health in clinical trials. He also supports internal teams and customers around the implementation of industry and regulatory best practices in studies using eCOA.
Featured Articles
02
Mar 28, 2023
-

3 min read
03
Aug 15, 2022
-

2 min read
04
Oct 03, 2022
-

3 min read
Subscribe to Our Blog Newsletter