Medidata Blog
Is Physical Media Weighing Down Your Clinical Trial End of Study Process?
Apr 28, 2023
-

3 min read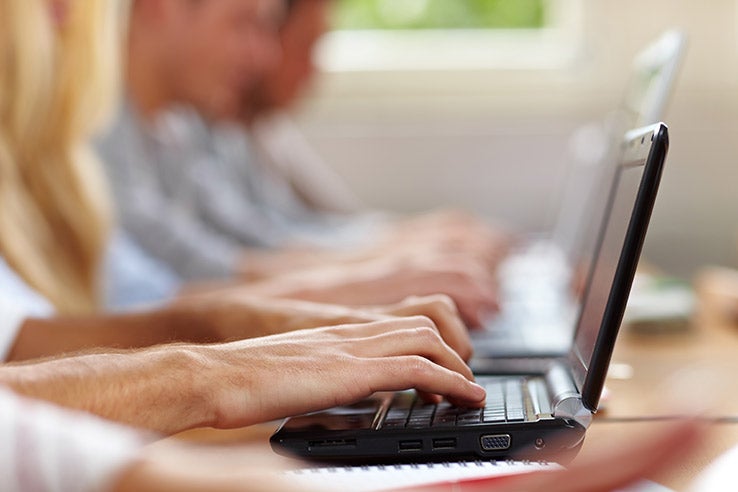 This blog was authored by Nicole Montgomery, Director, Product Marketing at Medidata.
You're either riding the innovation wave with a seamless, completely digital, end-of-study process or you're wasting time and money burning end-of-study PDFs onto physical media. This time-consuming process involves labeling, packaging, relabeling, shipping to the site, and waiting for the site to receive, sign, and send back the acknowledgment form without knowing when it will come back.
Often, decision-makers will say "the process we're using works and the effort to change is just too much." Or sponsors may say "my CRO takes care of that." But think about the many changes from paper to digital over the last fifteen years. Now that you've made them, you'll never go back. Other CROs use end-of-study digital solutions like Medidata's Site Cloud: End of Study (EOS). Ask your CRO why they aren't.
Reasons to get rid of physical media include:
Laptops no longer handle CDs and DVDs.

Physical media gets damaged.

Eliminate the material of physical media and pollution from travel with shipments and paper.

Take the burden off your sites. No physical media to store and to find in the event of an audit.

The switch to electronic media needs to be done eventually. Waiting doesn't make it any less of a change.
The benefits are endless; it's about taking that first step to making the change. Switching your clinical trial end of study process to a digital solution is just like downloading a software update for your iPhone. But what are your options and how do you know what's best? 
Medidata Site Cloud: EOS was the first dedicated, clinical trial end of study digital solution on the market. We've been through the unknowns and are ten steps ahead of other products. You likely have trials on Medidata Rave EDC—the industry's leading EDC—and this is a big advantage for the selection of Site Cloud: EOS. Using another solution when your study is already on Rave EDC would entail burdensome and pricey migration, mapping, and maintenance in order to connect to another solution. Don't be fooled—this process isn't seamless and it's not free; instead, it's being charged somewhere else.
Medidata Site Cloud: EOS brings value to your clinical trials and is worth the relatively small investment. Also, think about your sites. If your study is on Rave EDC, your sites already have access and have been trained on that platform. Site Cloud: End of Study is the same place and login for them. This is a huge contributor to the successes that clients are having with cutting study closeout timelines down by months. And the sooner you close out the study, the sooner you can close down the study in EDC and save money.
Come join in the digital transformation in clinical trials. Medidata will lead you to it with expertise and integrity like we always have. 
Request a demo or more information.
About the Author
Nicole Montgomery, Director, Product Marketing 

Nicole Montgomery is the Product Marketing Director for the Site Cloud: End of Study product at Medidata Solutions. She has spent the last 15+ years of her professional career working within the life sciences industry with a primary focus on technology. She has worked for several technology and service provider companies within the industry in a variety of roles that includes client services, operations, implementation, training, sales, and marketing.
Related Articles
02
Nov 07, 2019
-

4 min read
03
Aug 16, 2021
-

5 min read
Subscribe to Our Blog Newsletter
Is Physical Media Weighing Down Your Clinical Trial End of Study Process?