Medidata Blog
Next-generation Clinical Data Management | A Case Study Collection
Dec 13, 2022
-

4 min read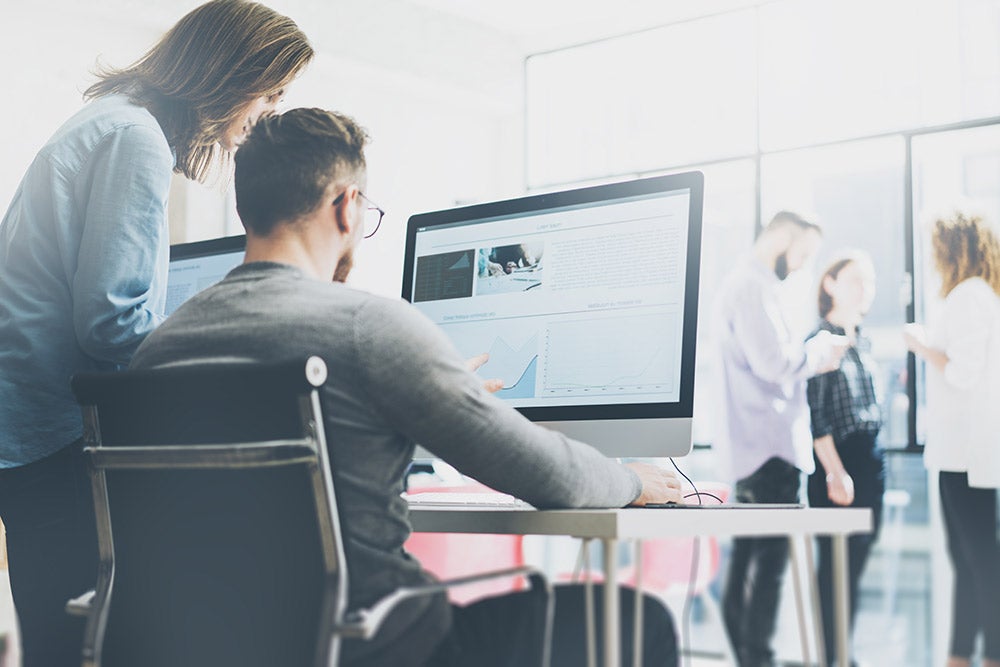 Clinical data is growing more rapidly than ever before. More clinical trial data sources, devices, and data points have led to greater complexity and pronounced changes across the world of clinical data management. And this means that yesterday's processes and best practices no longer scale in today's data management landscape.
The solution? A next-generation clinical data management strategy that lets sponsors and CROs deliver high-quality data more efficiently. Medidata's clinical data management solutions help customers optimize their performance and processes to bring smarter treatments to patients faster. Below are select case studies that tell their stories. Find out how industry leaders are using Medidata's clinical data management solutions to improve their clinical trials.
Accelerating SCTU's Digital Transformation, While Supporting its COVID-19 Studies
Southampton Clinical Trials Unit (SCTU) needed a unified platform for clinical data management that could support a smaller team. SCTU decided to swap its manual, in-house clinical trial system with a modern software-as-a-service (SaaS) solution. Medidata was selected for its single, secure, and advanced platform.
Medidata Rave EDC, Medidata Rave RTSM (randomization and trial supply management), and Medidata eConsent were chosen to streamline SCTU's clinical trials. SCTU successfully transitioned its paper and manual processes to 100% electronic data capture. Rave EDC offered a robust platform to manage data from EDC and make it available to team members. Rave RTSM was integrated to randomize patients in Rave EDC, as opposed to an external system that would duplicate efforts.
Medidata's unified platform also helped SCTU speed up their COVID-19 studies to get treatments into patients' hands quicker. eConsent was chosen to help patients consent electronically through an iPad, as opposed to traditional paper forms. Together, these connected solutions significantly reduced lead time and streamlined clinical data management processes. Read how Medidata accelerated SCTU's digital transformation.
"By using a system—that both the pharmaceutical industry recognizes, and the regulators accept—to execute high-quality clinical trials, our mission to bring better treatments to patients faster can, ultimately, be realized."
– Susannah Condie, Former Head of Clinical Data Management, Southampton Clinical Trials Unit
 
PHASTAR and Medidata Support Emerging Techniques that Drive Digital Transformation for Sponsors
PHASTAR is a biometrics CRO working with larger pharmaceutical, biotechnology, and medical device companies around the world. PHASTAR's sponsor needed a trusted partner to take over the data management portion of their clinical trial from a current supplier. Together, Medidata and PHASTAR transformed the sponsor's clinical data management capabilities.
Medidata migrated all study data, including documentation, audit trails, and queries, from the previous supplier quickly. Tech experts from both Medidata and PHASTAR troubleshooted issues, drove the process definition, and built an efficient strategy for data migration and validation.
The final migration ran exactly to plan and was executed in a live study environment. Seamless collaboration and communication between PHASTAR, Medidata, and the sponsor resulted in a faster completion than initially planned. In total, there were over 10,000 data points across 70+ electronic case report forms for six subjects. See how Medidata helped PHASTAR deliver best-in-class results.

"Medidata's eCOA and ePRO solutions provide a single-system deployment model for capturing patient data. Solutions like this can transform trials to make them more pragmatic, patient-centric, and efficient by maximizing the potential to access data quickly through electronic health records, and help trial managers to make reliable, data-driven decisions and mitigate risks."
– Sheelagh Aird, Senior Director of Data Operations, PHASTAR
Medidata's Flexible Study Build Model Meets Onconova's Changing Business Model
Onconova Therapeutics needed help screening patients for their cancer clinical trials due to unpredictable eligibility criteria and manual patient screening methods. Manual efforts, like communicating with clinical research sites via email and non-documented phone calls, led to process errors and clinical trial enrollment challenges. Medidata's study build model offered Onconova the necessary flexibility and control to improve operational performance and clinical trial data quality.
Onconova used Medidata Rave Coder, Medidata Rave Targeted SDV (source data verification), Rave EDC, and Rave RTSM for their cancer studies. These solutions enabled Onconova to adapt their clinical trial study build for the best model to fit their business needs. Standardizing on Rave also enhanced site relationships and patient recruitment, as the experience and familiarity that sites had with the Medidata platform was a big benefit.
Medidata helped Onconova implement a new process for screening patients. This process created an electronic screening communication between medical monitors and sites around patient eligibility to improve clinical trial recruitment and retention. Onconova was also able to standardize its study build operations in a central location to promote consistency and reusability across teams. Improved risk-based monitoring approaches have led to better decisions, increased clinical trial data quality, and lower costs associated with monitoring visits. Discover how Medidata helped Onconova build fast and flexible designed trials.
"By adopting Medidata's solutions, Onconova improved operational performance, operational efficiencies, and data quality."
– Patrick Zbyszewski, Executive Director of Clinical Data Management, Onconova
See How Medidata Is Powering Next-generation Clinical Data Management Strategies
Get exclusive insights into how sponsors and CROs are using Medidata's clinical trial data management solutions to improve and accelerate their trials. Browse our case studies collection to see how Medidata can meet your clinical data management needs.
Download our eBook below.

Related Articles
01
Dec 05, 2022
-

4 min read
02
Sep 06, 2022
-

4 min read
03
May 27, 2022
-

4 min read
Subscribe to Our Blog Newsletter