Medidata Blog
The Digital Model for Clinical Research: Four Key Pillars for Sponsors to Become Industry Leaders
Jun 09, 2022
-

3 min read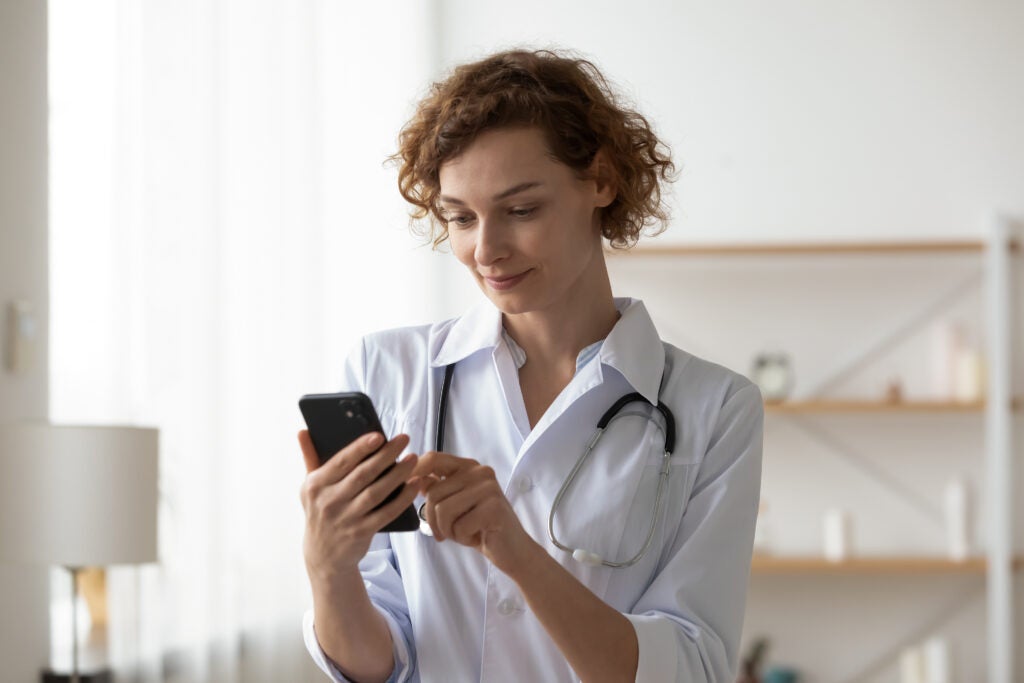 Innovation in life sciences is faster than ever before. This new age of clinical trial advancements means that both sponsors and technology vendors must evolve to meet the demands of this new paradigm. Sponsors need a proven digital strategy to successfully leverage novel technology within clinical trials.
Medidata defines four key pillars for sponsors to become leaders in the industry: digital leadership, a data-driven approach, patient centricity, and a culture of innovation. These pillars are the foundation for an optimal digital model for clinical research—one that intrinsically links customer success with better experiences for patients to produce the best outcomes. Learn more about these four pillars below.
1) Digital Leadership
Many biopharma companies are reluctant to push the boundaries of digital innovation in clinical trials due to regulatory concerns and data privacy concerns. These apprehensions are understandable and reflect the life sciences industry's steadfast commitment to safety and security. But they also prevent sponsors from being digital leaders.
As life sciences companies look to clinical trial technology partners for trusted and secure industry solutions, they should also consider innovative technologies. Digital leadership is more than great technology. Seek out partners who also offer advanced analytics, provide innovative insights for study design and conduct, use established expertise to support regulatory submissions, and deliver seamless experiences for patients and study teams through their technology.
2) A Data-Driven Approach
As clinical trials have evolved to incorporate more decentralized elements, data volume and sources have increased dramatically. Wearables, sensors, and patient-reported outcomes are just some of these myriad sources that produce more data than ever before.
A truly data-driven approach requires a seamless, connected technology platform with the ability to deliver real-time insights and identify novel trends from the data being collected. A unified platform delivers unmatched data accessibility and availability across the clinical trial journey. Sponsors also need clinical trial technology solutions that combine AI and machine learning with subject matter experts to deliver the best insights in regards to site location, patient retention, resource allocation, and more.
3) Patient Centricity
Patients are valued partners and the most important party when running clinical trials. Today's industry leaders recognize the power of the patient perspective. Infusing the patient voice into clinical trial solutions from the technology side and trial protocols from the sponsor side benefits all parties involved.
Patient-centric clinical trials reduce patient burden and ensure the best possible care. Examples include remote data capture of vital signs through wearables, versus at a site, and letting patients use their preferred technology to connect to trials. And clinical trial technology created with the help of patient insights improves patient recruitment and retention.
The future of patient centricity depends on large sponsors being leaders in this space and incorporating the patient voice into the clinical trial lifecycle.
4) A Culture of Innovation
Digital innovation complements all facets of drug development. According to a Medidata survey of current and former life sciences tech executives, the use of digital platforms brought many business-case benefits, such as increased study speed, lower total cost of ownership, easier access to data and reporting capabilities, and fewer manual processes.
The entire world has witnessed the rate of acceleration when it comes to digital innovation in clinical trials. Today's norms—from decentralized clinical trials (DCTs) to sensors to telehealth—were uncommon just a few years ago. The speed of innovation will only continue its pace; sponsors and clinical trial technology partners must be agile, adaptable, and most importantly, be forward-thinking in their approaches.
Summary
Digital leadership, a data-driven approach, patient centricity, and a culture of innovation are the four pillars that let researchers succeed throughout every clinical trial and leverage novel insights from trial data. Digital innovation is key to today's success—especially as clinical trials continue to evolve in speed and complexity. Sponsors must identify clinical trial technology leaders who are continually at the forefront of the industry and adapt their digital models to the present situation with eyes on the future.
Learn more about how to develop your ideal tech strategy and position your teams for superior success.
Download our eBook below.

Related Articles
03
Apr 01, 2021
-

2 min read
Subscribe to Our Blog Newsletter
The Digital Model for Clinical Research: Four Key Pillars for Sponsors to Become Industry Leaders