Medidata Blog
Proven Innovative Technology for CROs: Deliver Value-driven, End-to-end Experiences for Sponsors
Jun 23, 2021
-

3 min read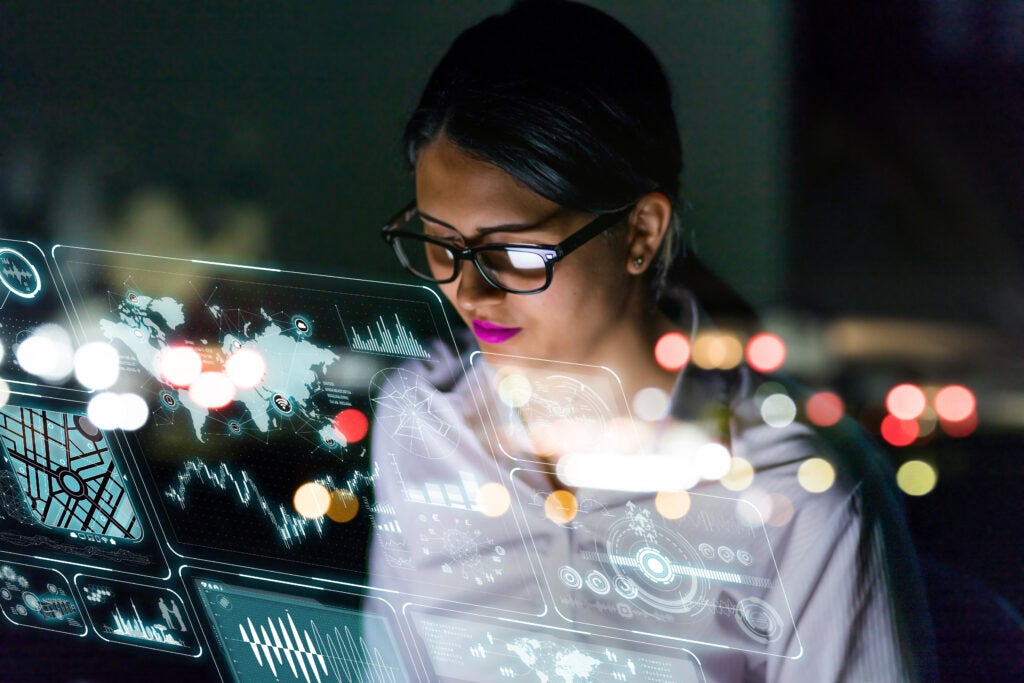 COVID-19 continues to drive profound disruptions in clinical trials. According to a survey conducted by UBS, approximately 65% of trials have been impacted by COVID-19.[1] Additionally, site access has been reduced by 50%–80%. Sponsors' reliance on CROs to adapt to these changes has never been higher.
A CRO's technology partner can play a major role in absorbing some of these challenges to make sure that they can deliver the latest in trial performance, data science, and clinical intelligence for their sponsors.
Working with your technology partner to employ the latest technology can help you be the first to adapt and meet the demand for virtualization, focus on patient centricity to assure patient retention, safety, and compliance, to become a preferred site solution provider.
Be First to Adapt
A great technology partner positions CROs to adapt, respond, and outperform in any trial environment—even during a pandemic. COVID-19 continues to disrupt clinical trial operations with continuously evolving challenges for the patient experience, site enablement, data collection, and overall trial integrity. To overcome these challenges, CROs are called upon to deliver rapid responses to unprecedented numbers of deviations across sites and patients.
CROs invested in technologies delivering a broad continuum of virtualization solutions are best positioned to respond to sponsors' urgent requirements. Access to data solutions and options for virtual and decentralized trial elements gives CROs immediate advantages to prepare for the next disruptions and manage long-term growth. Considering the pandemic and technology breakthroughs such as AI and remote collaboration, being first to adapt creates an opportunity to gain the edge to compete and outperform. Medidata offers a proven, unified suite of tools, including patient reported outcomes, statistical analysis, protocol optimization, and patient consent to respond to your shifting demands.
Propel Patient Centricity
Sponsors increasingly turn to CROs to fulfill patient recruitment within trial timelines, with critical endpoints such as reaching a certain percentage of first visits by a certain time and concluding the trial on schedule. As COVID-19 has caused CROs and sites to experience profound disruptions in patient enrollment and retention, virtual and decentralized trial options have emerged as operational necessities. To encourage participation, reduce burden, and decrease dropout rates, CROs deploy solutions that integrate seamlessly into patients' lives, like wearable sensors, eConsent forms, telemedicine, and mobile applications.
While patient centricity has long been a buzzword in the industry, Medidata's technology is built through close collaboration with patients in our formal patient centricity by design process. Patient-centric technology, which supports virtual and decentralized trial options, gives CROs a competitive edge throughout recruitment, enrollment, and participation. CROs delivering end-to-end, streamlined, and unified technology dramatically improve participant recruitment and retention by delivering a seamless flow of capabilities during the patient journey. By the nature of its disruption, COVID-19 has, out of necessity, accelerated the adoption of virtual and decentralized clinical technologies.
CROs leveraging agile technology are building on this momentum to transform the industry in a rapidly changing patient centricity paradigm. As patients face barriers to in-person site visits, Medidata's CRO partners leverage our fast deployment of patient-centric solutions to deliver benefits for sponsors and patients in the age of trial virtualization. From study comprehension to close-out, our CRO partners improve the patient experience by merging the patient perspective with best-in-class technology for the entire patient journey.
Respond to Site Needs
No two sites are the same. To assess and respond to unique site resource demands, leading CROs use data and technology to ensure proactive issue prevention rather than reactive issue response. In recent surveys, 69% of sites reported COVID-19 affected their ability to conduct ongoing trials and 78% responded that the pandemic impacted their ability to initiate new trials, necessitating real-time changes.
But how do you prevent and manage significant issues on this scale? To match the pace and magnitude of the pandemic, these challenges require technology equipped to support and scale virtual trials and decentralized patient engagement to ensure:
Greater flexibility, understanding, and response to protocol deviations
Immediate response to accommodate patients unable to visit research centers
Real time transparency and traceability of all data and activities
Improved study-specific virtualization contingency plans to prepare for the possibility of future outbreaks
Over half of reporting sites have switched site patient visits to virtual or telemedicine formats. Additionally, more than 40% of sites are shipping Investigational Medicinal Products (IMP) directly to patients. Sites demonstrated ingenuity by adopting new approaches to maintain patient safety. The pandemic has also driven an accelerated need for remote monitoring, and CRO's are adapting quickly to help sponsors embrace more remote and virtual approaches.
Download The Ultimate Guide to Trial Virtualization: CRO Edition for a comprehensive guide to navigating complex virtualization requirements while delivering for your sponsors.
Medidata has been a trusted provider for over 20 years, with more than one million registered users across 1,500+ customers and partners access the world's most-used platform for clinical development, commercial, and real-world data. Discover how Medidata helps your competitive edge to adapt, respond, and perform in any trial environment.
[1] CRO Snap Survey Wave 2: Tracking COVID-19's Impact; 2021 Recovery Continues to Look Healthy
Featured Articles
02
Mar 28, 2023
-

3 min read
03
Aug 15, 2022
-

2 min read
04
Oct 03, 2022
-

3 min read
Subscribe to Our Blog Newsletter