Medidata Blog
Unified Clinical Platform for CROs
Jun 23, 2021
-

6 min read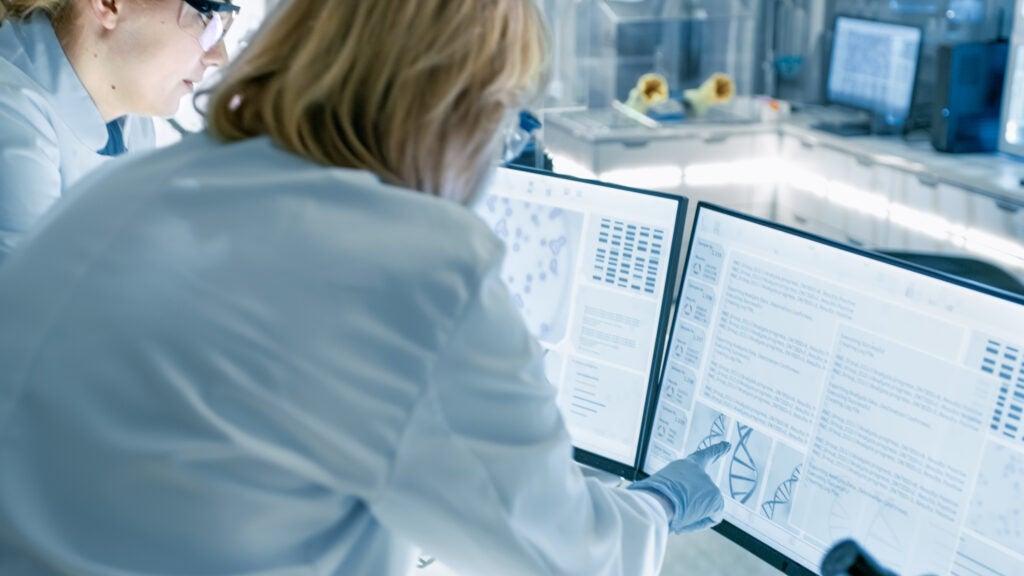 Rapid innovation in the life sciences industry is fueling new drug and medical device discoveries while producing large volumes of research data. Meanwhile, clinical trial setup and execution continue to be slow, and the time and cost to develop and bring new drugs to market are increasing. More complex trials are more likely to require more protocol amendments, add to timelines, and increase the impact on patients waiting for critical treatments.[1]
Based on these challenges, it's time to take a closer look at improving operational efficiencies through the use of a unified clinical technology platform. For CROs, a unified end-to-end data and analytics platform is the key to attract and win more sponsor bids. Reduce study build time, save money on unexpected data migrations and transfers, and speed up data reconciliation and cleanup to improve decision making.
According to Keya Watkins, global head, clinical development at Catalyst Clinical Research, "[The Medidata Clinical Cloud platform], inclusive of CTMS, eTMF, and EDC systems has offered tremendous advantages to Catalyst and our customers. The benefits and features we value are the ability to leverage multiple systems that are compatible, user friendly, and familiar to the end-user resulting in overall efficiencies for the sponsor, sites, and partners."
Adapt Instantly to Virtualization for Patients and Sites
To accommodate hybrid and fully virtual study designs, CROs often work across multiple technology vendors and a host of digital tools. However, cross-functional risks may outweigh their ability to respond. Limitations on interoperability and adaptability, congestion across data sources, and technology failure can result in slower deployments, scalability issues, and unexpected overhead costs.
With a unified platform, all parties work within a consistent, end-to-end process and have easy, centralized access to the full set of information in your clinical study. A single source of truth for data gives users and applications access across studies so you no longer need to maintain multiple sites, users, permissions, and access roles. The unified platform helps you make more informed decisions and glean new insights to fine-tune your study objectives and improve future trials. Not only does this streamline operations, it enables greater control, governance, and visibility into audit trails.
"[Medidata] technology allowed us to quickly pivot when the pandemic hit. We needed to change what we were doing, and we were able to leverage the technology and Medidata's expertise to meet the needs of our patients and sites." —Tommy Lee, VP of clinical operations, TissueTech
Further, unified platforms offer unique features like single sign-on (SSO) that reduce user frustration and ease site burdens. Studies conducted by Ken Getz at Tufts CSDD revealed a turnover rate of over 50% among principal investigators, with many investigators leaving clinical research altogether after just one study. When interviewed, frustrated investigators often blame logistical problems, including clunky software and delayed payments.
Site Payments: Rave Site Payments + Rave EDC
Within Medidata's unified platform, the Medidata Clinical Cloud, data collected in Rave EDC at the site automatically triggers costs for visits and procedures into a single site payment workflow in Rave Site Payments. Payment cycle times are 60% faster on the unified platform, allowing sites to receive payments in less than 30 days.
Unified platforms also lower burdens for patients, leading to increased enrollment and retention. Patients can be simultaneously auto-enrolled, consented, and randomized in one platform by using Rave eConsent, Rave eCOA, Rave RTSM, and Rave EDC. This ensures that the right treatment is delivered to the right patient at the right time, automatically eliminating the need for multiple data entry. As a single source of truth, a unified platform ingests data from disparate or virtual sources while maintaining data integrity. Memorial Sloan Kettering Cancer Center conducted research of newly diagnosed multiple myeloma patients whose physical activity and sleep were bio-monitored using the Medidata Sensor Cloud along with Medidata ePRO. Sloan Kettering concluded that electronic mobile device monitoring may be a useful tool to assess patient's overall health and wellness and especially useful for tracking elderly and unfit patients. This not only enhances data integrity but also the accuracy of data collected during the study.
Patient Safety: Coder + Rave EDC + Rave eCOA + Rave Imaging + Rave CTMS
The Medidata Clinical Cloud can be used to monitor patient safety from the point of data capture through management and reporting. Medical terms are coded automatically with Rave Coder and medical images are uploaded, de-identified, and reviewed in a centralized tool with reviewed data shared with Rave EDC. Patient-reported data entered remotely on a device by a patient at home will flow real-time into the central database for immediate review by staff on site. Safety data is quickly and securely transmitted to the sponsor's safety system of choice, with Rave Safety Gateway.
Expand Revenue Opportunities with Real-Time Data and Increased Efficiency
CROs, in many cases, use twenty-five or more different solutions to manage their clinical trials from end to end, including study planning, study startup, study conduct, study closeout, and scientific insights.[2]
In an effort to connect workflows between disparate systems, IT departments spend their limited resources on patchwork solutions in an attempt to give their business stakeholders a holistic view of their clinical data. To connect disparate clinical systems, IT departments can spend upwards of $100M+ on integrations just to move data between systems, and thousands of hours setting up and managing these integrations. Ultimately, these solutions leave data out of sync with no real-time updates and increase the chance for errors to arise in study data.
For CROs managing multiple studies, a unified platform offers a highly scalable architecture that grows with your business. Flexible data flows seamlessly integrate with external systems when necessary, and studies can be managed from a single sign-on. When patchwork solutions leave gaps between workflows, access to a unified platform positions CROs to help life sciences organizations across the entire clinical process—regardless of phase or therapeutic area—to cut clinical development costs, mitigate clinical development risks, and deliver treatments and devices to market faster. Companies using the Medidata Clinical Cloud have seen a 64% reduction in study build times, a 44% reduction in database lock cycle times, and an 80% reduction in study build times.[3]
Study Management: Rave CTMS + Rave EDC
On the Medidata Clinical Cloud, as data is collected at the site within Rave EDC, Study Managers have near real-time updates to planned/expected enrollment, study milestones, and site management within CTMS.
Document Management: Rave eTMF + Rave CTMS + Rave EDC
On Medidata's unified platform, Rave eTMF documents are automatically populated with data artifacts from Rave CTMS and Rave EDC. Up to 76% of TMF artifacts are automatically populated from the Medidata Clinical Cloud.
Invest in Your Own Tech Leadership as a Growth Model to Outperform
Using Medidata, Pharm-Olam, a mid-sized CRO, has seen considerable improvements in their agility and delivery. They were able to significantly increase their ability to provide solutions tailored to the needs of their operations, sales, and finance teams because instead of building applications or putting additional pieces in to enable and inform data they were able to use a lot of the platform capabilities today. Secondly, for a mid-sized CRO, it is a very costly proposition to create serious cyber-security capability and readiness. The complexity further increases with every level of integration. However, Medidata's leading commitment to providing trust and transparency over data protection, security, privacy, and quality functions ensures that the platform works across the global footprint by covering all privacy laws. This helps an IT organization stay agile and focus on other areas to add value to the business.
Quality Management: Rave EDC + Medidata Detect + Rave CTMS
Trial irregularities are automatically surfaced in Rave CTMS on the Medidata Clinical Cloud, allowing teams to quickly act on potential issues
Overall, Pharm-Olam has been able to provide a positive experience to all its employees through the unified platform. For example, they reduced severe adverse event processing by 30% due to Rave Safety Gateway. This means they can help their sponsors get their therapies to market faster through a smooth and seamless safety operation. With capabilities they didn't have before, Pharm-Olam believes they now have access to business opportunities that they didn't have just a couple of years ago. Listen to Pharm-Olam's webinar here.
From the moment you become a Medidata CRO partner, you will benefit from our unmatched partnership experience. As part of the time-tested Partner Program, you gain access to unique opportunities that help you ultimately create maximum impact for your sponsors. Promote your technical leadership and grow by expanding your in-house service offerings with the backing of our experts to help with protocol design reviews, refine sponsor proposals, or make your study teams accredited technology experts. Make your voice heard by leveraging a variety of joint marketing opportunities with us and participate in roadmap reviews to become the first to know about new product features and the value they bring to your business.
Learn more in our eBook: Getting the Most Out of Your Unified Clinical Platform
[1] Getz K. The Cost of Clinical Trial Delays. Tufts Center for the Study of Drug Development. 2015.
https://www.ctti-clinicaltrials.org/fi les/pgct-session5.1-getz.pdf
[2] https://cdn2.hubspot.net/hubfs/2487823/_eClinical_Solutions__01_03_2018.pdf
[3] eClinical Solutions: Streamlining the introduction of new drugs and medical technology, First Analysis, Jan 2018
Featured Articles
02
Mar 28, 2023
-

3 min read
03
Aug 15, 2022
-

2 min read
04
Oct 03, 2022
-

3 min read
Subscribe to Our Blog Newsletter