Webcast: Creating Synthetic Control Arms and Databases from Previous Clinical Trials
Webcast: Creating Synthetic Control Arms and Databases from Previous Clinical Trials
According to the Pharmaceutical Research and Manufacturers of America (PhRMA), the success rate from Phase I to FDA approval is only 9.6%. There are many reasons for trial failures.
Consider early-phase clinical trials that are often single-arm studies, whether due to ethical or practical reasons. For difficult diseases with high unmet needs, expensive "go/no-go" decisions to advance to the next phase are often made on meager evidence.
Sponsors supplement single-arm studies with historical data from published papers, but this approach faces several problems. Historical data:
rarely provides comprehensive metrics of patient characteristics and therapeutic response, and such data may also have unknown statistical bias and differences in study design, sites or patient characteristics.
are often not a close match to your target trial
limit sponsors to the few facts and the authors chose to publish, because you can't inspect the underlying data in detail
This forces drug developers to make critical decisions without the right information. SCA provides the necessary context to better understand the result of single arm trials.
Whether there was a significant efficacy improvement and estimates the magnitude of that improvement
Estimates of the background rate of AEs
Exploratory analyses of subgroups and whether response varies
Even in the absence of a planned single arm trial, Synthetic Control products can be used to leverage historical clinical trials data to learn about diseases, examine prognostic factors, and relationships between endpoints to impact clinical development programs.  Much like SCA, Medidata's Synthetic Control Database consolidates and standardizes data from numerous historical clinical trials in a particular indication with the intent of facilitating these types of exploratory analyses.
Join us on Wednesday, December 13, for an information session on Medidata's ground-breaking1 and innovation award-winning2 Synthetic Control Arm/Database solutions.
SPEAKER DETAILS: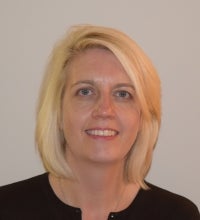 Ruthie Davi, PhD
Director, Data Science, Medidata Solutions
Ruthie Davi has worked in pharmaceutical product development, and specifically the FDA, over 20 years.  Prior to joining Medidata, Ruthie was a Deputy Division Director in the Office of Biostatistics in CDER at FDA. In her current position as ​a Director​ ​in​ Data Science at Medidata Solutions​, ​​she is part of a team creating novel analytical tools for facilitating and improving clinical trials and the development of pharmaceutical products.  Her work at Medidata is focused on the use of historical clinical trials data to facilitate understanding of diseases or certain types of treatment to make the design of the clinical trials and clinical development programs more efficient.  She also contributes to tools for centralized systematic monitoring of data quality.  At the FDA, Ruthie conducted the statistical review, represented the Agency at Advisory Committee meetings, and provided recommendations regarding FDA marketing approval for numerous New Drug and Biologic Licensing Applications. With a particular interest in pediatric clinical trials, she was an active member of FDA's Pediatric Review Committee.  Ruthie holds a Ph.D. in biostatistics from George Washington University.