Leadership Evolution: A Letter from our Co-Founders
Leadership Evolution
A Letter from our Co-Founders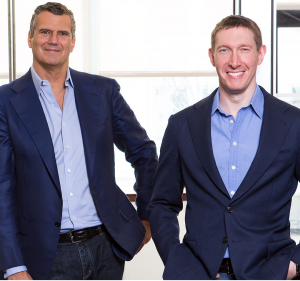 The best organizations evolve to ensure mission, capabilities, and people meet and exceed the needs of the marketplace. Our growth — a testament to the Medidata team and its customers — has been extraordinary and the opportunity to do more has never been bigger.
After more than a year of working to ensure a smooth integration with Dassault Systèmes, we are expanding our vision to "go big." We're going to take advantage of the deep expertise and technology assets at our disposal to build out a strategy that goes beyond supporting clinical studies, where Medidata leads in capability, scale, and innovation. In other words, we are at an inflection point; it's the right time to establish a new leadership structure and a roadmap for the future.
Moving forward, we will serve as chair (Tarek) and vice-chair (Glen) of Dassault Systèmes Life Sciences & Healthcare and in these roles, focus our efforts on making Dassault Systèmes the leading platform for discovery, development, delivery, and the future state of healthcare around the world.
While we'll continue to be an integral part of the Medidata team, taking our places as co-CEOs of Medidata are executive vice president and chief technology officer, Rama Kondru, and president of Medidata AI, Sastry Chilukuri. In their new co-CEO roles, Kondru and Chilukuri will also sit with us on Dassault Systèmes' Life Sciences & Healthcare sector board to work on business models and strategy, and life sciences research and development.
We're also thrilled to announce that Medidata's Patient Cloud platform has become a full brand within Dassault Systèmes Life Sciences & Healthcare, representing our deep commitment to innovating and deploying patient-centric solutions. Anthony Costello, president of Patient Cloud, will serve as the group's CEO.
In addition, we have a couple of other new roles to celebrate. Rouven Bergmann is now chief operating officer for Life Sciences, and Tobias Schaefer is chief financial officer of Dassault Systèmes' Medidata and Patient Cloud.
Together, we will be taking the mission of "smarter treatments and healthier people" to new heights. Find out more about these announcements and our renewed mission here, and stay tuned for more details.
Thank you for the tremendous support you've afforded us; we're excited to explore the road ahead!
Tarek & Glen