Two Success Stories: How to Best Leverage your Strategic Consultants in IRT/RTSM
Webcast
Two Success Stories: How to Best Leverage your Strategic Consultants in IRT/RTSM
Medidata customers share their success stories in strategy and execution of RTSM. This webinar will showcase how partnering together allowed these sponsors to learn and deliver best practices on design considerations, reducing UAT scope and timelines for RTSM builds among the rigors and day to day challenges of study conduct. You will learn best practices related to supply management strategies for multiple enrollment, limited supply, and expiry date scenarios. 
Sponsors were trained on how to simplify their study builds for complex clinical trials by utilizing pre-validated features for clinical trials such as advanced dosing schedules, cohort management, end-to-end supply tracking and accountability, and real-time reporting. Supply management was also optimized with drug pooling and drug supply accountability, and supply integration services which enabled real-time changes to supply plans. The Medidata Professional Services team used extensive industry experience to consult and partner to success.
Watch this webinar to:
Learn how to get the most out of your strategic consulting team as they provide mentoring and training

Gain insight into best practices in executing your IRT/RTSM software from two sponsors

Learn how a variety of vital clinical study roles are evolving in a non-traditional manner as key assets to a successful study execution
Speakers: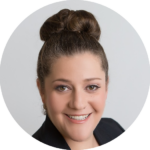 Svetlana Kolchinsky, Senior Director, Clinical Operations, Catalyst Clinical Research
Svetlana is a Clinical Research Professional with 20 years of experience in Project Management.   She started her career at the National Institute of Neurological Disorders and Stroke (NINDS), NIH where she received her basic training in molecular biology and pre-clinical research.  First exposure to the clinical research came when she joined Immune Tolerance Network (a NIAID consortium). 
Following her passion for Project Management, Svetlana joined BioTelemetry Research (formerly Cardiocore) and helped build a robust operations department that she was overseeing when she decided to join Clinipace (CRO). While at Clinipace, Svetlana concentrated on projects involved in oncology research. Since then, oncology has been her passion as she continued to work on projects in this therapeutic indication while at Nanobiotix and now at Catalyst Clinical Research. As a Senior Director of Clinical Operations Svetlana works closely with PM and Monitoring team members on delivering the highest level of service to the Catalyst partners and Sponsors.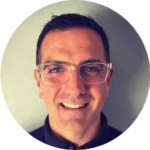 Houston Gilbert, Executive Director, Head of Biometrics, Arcus Biosciences
Houston Gilbert, MPH, PhD, is Executive Director and Head of Biometrics at Arcus Biosciences, an oncology biopharmaceutical company based in Hayward, CA. Prior to Arcus, Houston was Head of Biostatistics at Bellicum Pharmaceuticals, and prior to that, spent nearly ten years at Genentech in various statistical roles. Houston attended Harvey Mudd College, in Claremont, CA, and holds advanced degrees in biostatistics from the University of California, Berkeley. Genentech was his first exposure to TIBCO Spotfire, and the implementation of Spotfire at Arcus has enabled his team to satisfy a diverse set of stakeholders while running a lean, but growing(!), Biometrics department.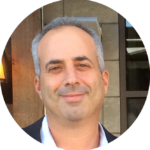 Marc Kaufman, Director, RTSM Customer Adoption and Value Realization, Medidata, a Dassault Systèmes company
Marc Kaufman is a Director – RTSM Customer Adoption and Value Realization at Medidata Solutions. Marc has been at Medidata for 3 1/2 years and has been in the Life Sciences Industry for close to 20 years, specializing in IRT/RTSM technology for the past 15 years.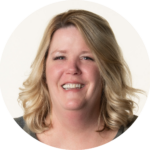 Sue Travers, Engagement Director, RTSM, Medidata, a Dassault Systèmes company
Sue Travers is an Engagement Director in the RTSM Group at Medidata with 20 years of industry experience in both IRT/RTSM and Clinical Supply Chain. Sue's focuses on using her unique experience to ensure the highest level of satisfaction and support for each system build.