Medidata Blog
Bringing Data Together Without Complicated Integrations: Rave RTSM
Feb 24, 2020
-

3 min read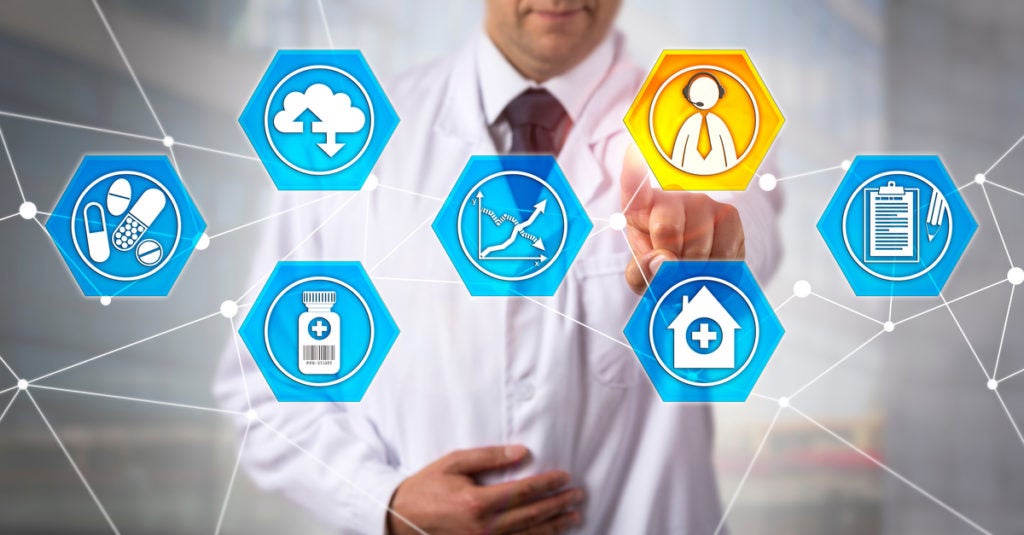 A randomization and trial supply management technology system, or RTSM, is a valuable asset in the clinical study management armamentarium. An RTSM solution can efficiently and accurately control patient randomization, automate supply and resupply to sites, and most importantly, handle dispensation of a drug to trial subjects. In some cases, it can be set up quickly and altered instantaneously when needed. Choosing the right RTSM solution can reduce the timeframe for conducting trials – by weeks or more – which can save money and bring therapies to patients sooner.
There are numerous RTSM solutions to choose from. But not all solutions are the same – and choosing the wrong one could have negative repercussions for your clinical trials. 
Many RTSM software companies require high-maintenance integrations that connect different applications across multiple solution providers to manage disparate workflows. This approach has many drawbacks such as:
 

Disparate systems change over time, causing ongoing efforts to maintain

  Manually managed workflows lead to increased risk for stakeholders
  Data integration lag times lead to increased cycle time
  Data coming from disparate data sources require time consuming reconciliation
  Timely data insights are difficult due to reporting delays
The real question comes down to this: Is it better to integrate multiple systems to drive RTSM, or create a single, unified system? Based on the experience of customers, the answer is overwhelmingly to create a single, unified system.
Because Medidata's RTSM is built on the Medidata Rave Clinical Cloud platform, data flows seamlessly between other Medidata solutions, including EDC, without the extensive programming and time associated with complex integrated workflows that are required with other RTSM solutions. Medidata's RTSM solution is a truly dynamic and flexible solution that allows end users to experience all the benefits of a RTSM with data in one place on a truly unified platform.
A unified platform is critical for clinical operations teams as it leads to increased efficiency from simplified workflows and reduced cycle times. As a result, data insights are realized faster, contributing to more nimble decision-making and timely course correction when needed.
The benefits don't stop with clinical operations. Data managers and study builders can also take advantage of benefits associated with Rave RTSM as part of the Medidata platform.   To quantify these benefits, Medidata recently conducted a study comparing a unified RTSM solution to not using one with the hypothesis that the former would reduce the time to form completion. The result? A 35% reduction in CRF entry completion time, a demonstration that Rave RTSM leads to greater efficiencies.
After 10 years of using Medidata's Rave EDC solution, Syneos Health, a global CRO, incorporated Rave RTSM to support all phases of its clinical trials. Syneos experienced the challenges with existing RTSM technology, and quickly and happily realized that using both Rave EDC and Rave RTSM on a unified platform that benefitted multiple stakeholders involved in their studies.
Pre-validated and built-in integration between Rave EDC and Rave RTSM eliminated the set-up delays seen with disparate, custom systems that other RTSM providers offered. As a result, Syneos teams had a streamlined workflow, and sponsors were able to eliminate data reconciliation across separate systems and report data from across platforms.
New clinical study paradigms call for larger studies with more complex randomization schemes, more treatment arms, and require support for cohorts, titration, and changes to dosing. Rave RTSM enables sponsors to manage these heavy tasks with ease. Only Medidata's Rave RTSM addresses these challenges by shortening system development time, enabling faster and more flexible mid-study changes and reducing data reconciliation through a unified interface with Rave EDC. 
Featured Articles
02
Mar 28, 2023
-

3 min read
03
Aug 15, 2022
-

2 min read
04
Oct 03, 2022
-

3 min read
Subscribe to Our Blog Newsletter