Medidata Blog
Digital Transformation in Clinical Trial Financial Management
Aug 18, 2020
-

3 min read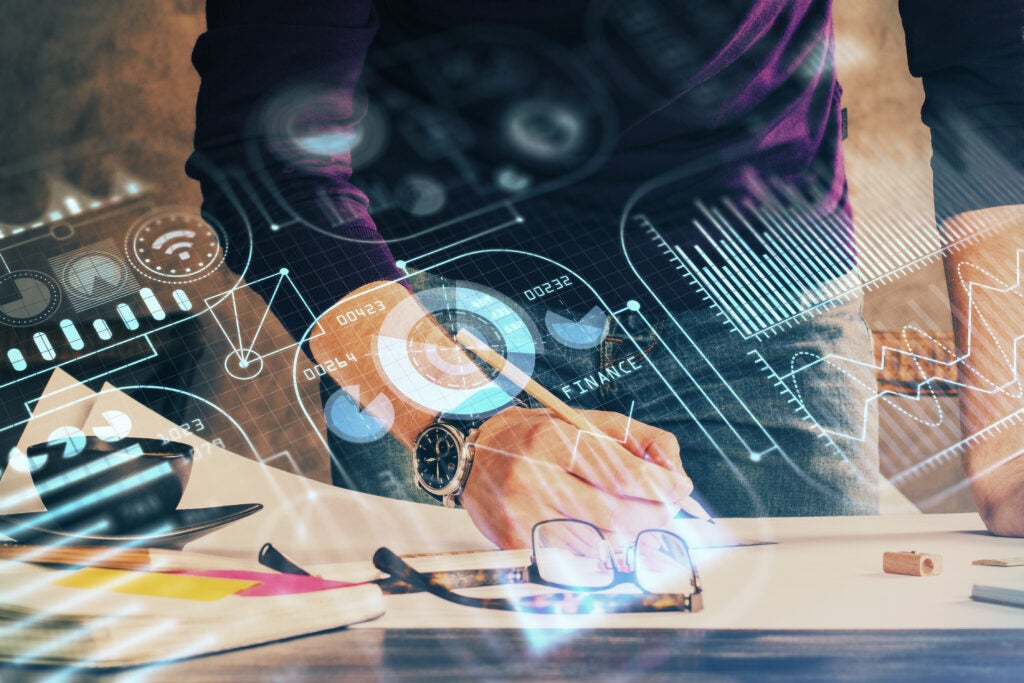 Despite years of effort to simplify and automate site budgeting and payments, financial management challenges are growing in life sciences. Since the early 2000s, 63% more sites participate in research, causing a sharp increase in the number of budget negotiations.[1] On average, over 10 weeks are spent negotiating every clinical trial budget and contract, causing timeline delays and inefficiencies.[2] Meanwhile, 60% of clinical research sites still use manual financial processes and are ill-equipped to manage growing payment volumes, according to the SCRS Site Payments and Patient Reimbursement Survey from 2017.[3]
IDC's Technology Spotlight, "Clinical Data Transparency Empowers Financial Process Excellence in the Life Sciences," sheds some light on the roadblocks hindering optimal clinical trial financial management. Although digital transformation is on the horizon, several factors have continued to slow progress and drive a fragmented approach to managing trial budgets and interacting with investigators. These factors include:
Rapid growth in new sites, in part due to the transition to smaller sites for new targeted therapeutics
Increasingly complex clinical procedures, with expanding process, management, payment complexity, and volumes
The use of ad hoc, manual/hybrid payment infrastructure supporting evolving clinical procedures
Evolving global regulatory and accounting requirements
Lack of industry benchmarks or data transparency for accurate and fair budgeting
According to IDC's analysis, the life science industry has embraced digital transformation over the past five years to leverage platforms and data for operational efficiency and effectiveness. Increased IT transparency, where data and processes are unified across functional areas, improves the ability to leverage data as needed and provides on-demand access to information.
Medidata experts have concluded that the ideal financial management system should be purpose-built for clinical development. It should be able to input multiple types of data—site activities and costs, study timelines, fair market values, study budgets, operational activities—to create automated and real-time reporting on accruals, invoicing, forecasting, and tax calculations. Such a system should also connect clinical research organizations, sponsors, and sites through a single access point for payments and invoices, site master data management, global tax calculations, and disbursements.
In their spotlight, IDC notes that platforms designed with this unified approach, specifically the Medidata Rave Clinical Cloud, are the true definition of digital transformation in the clinical trial financial process space. Working within the Medidata Rave Clinical Cloud, Medidata Rave Site Payments and Medidata Rave Grants Manager are designed to deliver financial process excellence in the execution of a clinical trial. Medidata Rave Site Payments is an end-to-end global site payment solution that allows an electronic data capture (EDC) to trigger payments quickly and accurately, eliminating the need for escrow funds. Medidata Rave Grants Manager is designed to allow its users to quickly develop global study budgets, knowledgeably contract with investigative sites, and accurately establish fair market value rates using a comprehensive, data-driven approach. As a solution that integrates the Medidata application ecosystem with the Medidata Enterprise Data Store, the Medidata Rave Clinical Cloud is a single, unified platform designed to support all aspects of a clinical trial.
With Rave Clinical Trial Financial Management (CTFM), real-time visibility into global tax and disbursement requirements leads to more accurate budget forecasting, on-time payments, and higher rates of site satisfaction. The Medidata Rave Clinical Cloud has all of these capabilities and more powerful oversight and protection of human subjects together with lock-tight data integrity in one simple solution—enter data once and use it everywhere.
For more information, download "Clinical Data Transparency Empowers Financial Process Excellence in the Life Sciences," an IDC Technology Spotlight that dives into the role of digital transformation in managing the financial performance of clinical trials.
Learn more about how to ensure effective management here.
[1] Tufts Center for the Study of Drug Development, July/August 2018, Comparing 2001-2005 and 2011 - 2015
[2] SCRS Site Budget Development and Payment Systems: A Call for Transparency from Clinical Research Sites, 2017
[3] SCRS Site Payments and Patient Reimbursement Survey, 2017
Featured Articles
02
Mar 28, 2023
-

3 min read
03
Aug 15, 2022
-

2 min read
04
Oct 03, 2022
-

3 min read
Subscribe to Our Blog Newsletter