Medidata Blog
How Patient Centricity Benefits Patients, Clinical Outcomes, and Drug Development
Sep 01, 2020
-

3 min read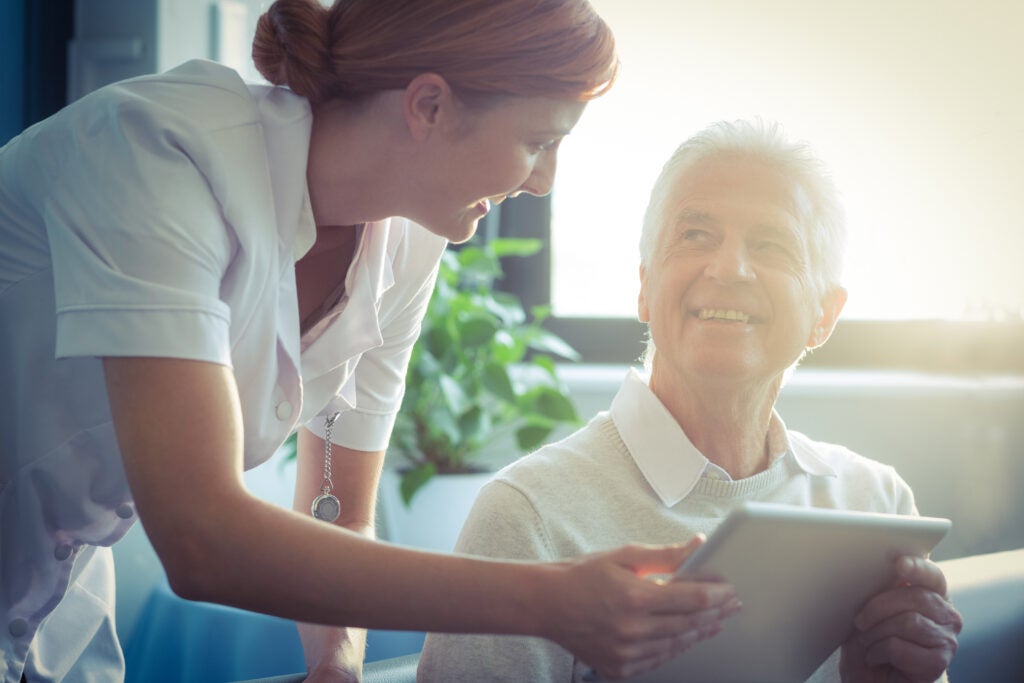 Patient centricity commonly surfaces as a buzzword in the life science industry—but what does it actually mean to run patient-centric trials? How do we truly engage patients to develop patient-centric solutions? How do we make sure patient centricity isn't just a one-off exercise but a mutually beneficial ongoing partnership? At Medidata, Alicia Staley, senior director of patient engagement, takes these questions very seriously. Staley and her team have implemented a patient centricity by design framework which infuses empathy and patient partnerships throughout the entire technology lifecycle process.
Questions about patient centricity have resonated throughout the industry for a while, and now they're being asked in a wider context, too. The COVID-19 pandemic has shone a spotlight on clinical trials, as dozens are currently being conducted to find treatments and vaccines for the deadly virus. Almost daily, there are news reports touting the latest results from these trials, and the public likely has a greater appreciation for how important they are in the development of life-saving therapies.
 Despite the importance clinical trials serve for health care, the way they are run is far from ideal. Trials are a significant investment for a pharmaceutical company—the cost of running them for just a single drug candidate is easily in the millions of dollars—yet there are significant hurdles that must be overcome for them to even have a chance of being successful. For example, many companies have a tough time finding enough patients to enroll in trials, which can cause significant delays and substantial costs. One study found that half of trials experience recruitment delays costing about $600,000 per day. Even worse, once a trial begins, an average of 30% of participants drop out, which can again lead to delays, not to mention significant costs.
Participant experiences in trials is another problem. A 2017 study found that just 46% of those who completed a trial would encourage others to participate, while 34% would caution peers against it. Diversity in the clinical trial population is also an issue. A comment in a 2018 issue of the medical journal Nature found that 86% of the participants in trials behind drugs approved by the FDA for heart disease, cancer and central nervous system conditions were white. Other research has found women and the elderly are also largely underrepresented in clinical trials.
 Given these myriad challenges, there is a major push to modernize clinical trials. A key element of this is to make the clinical trial and drug development process more patient centered or patient focused. A new report from the Economist Intelligence Unit (EIU), State of patient centricity 2020: Advancing from patient-first intentions to true co-creation, provides a blueprint for pharmaceutical companies and research organizations to follow to achieve better-run clinical trials. The Medidata-sponsored report includes guidance from some key stakeholders in the clinical trials field.
 Patient advisory boards, focus groups, patient group support, counseling, and social media engagement are some examples of patient-centered activities. The Tufts Center for the Study of Drug Development (CSDD) has found that these initiatives are easy to implement and have tremendous impacts. The CSDD ran a simulation to find out what would happen if a single change in trial protocol was made: asking for patient input to support design feasibility, as well as improving recruitment and retention. While this would cost $100,000, the payoff could equate to an increase in the value of the drug under development by more than $60 million over its commercial lifetime. 
Beyond economic benefits, the fundamental benefits of patient centricity are better outcomes for patients and a more compassionate level of care. In a 2018 report, the EIU compared 4,000 trials that encompassed patient-centered initiatives with 20,000 traditional trials. Positive results were found in 87% of patient-centered trials, compared to 68% in the traditional trials.  
A truly equal partnership between patients and clinical trial administrators extends past the duration of a trial—this type of partnership empowers patients with the data they need to understand their journey and continue to receive the highest level of care. This means, in some cases, giving patients the personal data collected and used within trials. Sharing this information significantly benefits patients throughout their lives and extends beyond the development of any particular drug. 
In a continuing blog series, we'll examine how to cultivate powerful partnerships with patients that produce mutually beneficial outcomes—more successful trials, better patient outcomes, and more compassionate care.
Read the report from the Economist Intelligence Unit, State of Patient Centricity 2020: Advancing from Patient-first Intentions to True Co-creation, sponsored by Medidata.
Have you registered yet for Medidata NEXT Global 2020? The virtual conference will be held October 27-29, 2020, and the theme is Patient First. Register here.
Featured Articles
02
Aug 01, 2022
-

4 min read
03
Aug 15, 2022
-

2 min read
04
Oct 03, 2022
-

3 min read
Subscribe to Our Blog Newsletter
How Patient Centricity Benefits Patients, Clinical Outcomes, and Drug Development