Medidata NEXT New York 2022 was truly special, with hundreds of industry leaders coming together to explore tomorrow's breakthroughs in life sciences. For the first time in three years, NEXT returned in person to Spring Studios in downtown Manhattan. Check out some of the highlights from the industry's premier event.
Keynote Highlights
The NEXT New York keynotes featured some of our long-standing partners, industry experts, and patient advocates alongside Medidata, including PPD, Contessa, Bayer, Janssen Pharmaceuticals, Blackstone, and more. Here are a few takeaways from those inspiring sessions.
Tomorrow's Trials Today
Day 1 took us on a journey across the future of life sciences. We began the day by focusing on the exciting advancements across Medidata Rave, Medidata Patient Cloud, and Medidata AI. 
We introduced ten innovations across the Medidata platform, including Rave Companion. This new tool lets sites seamlessly transfer data from EMRs (electronic medical records) into Rave EDC (electronic data capture). Medidata Designer was also highlighted. This exciting tool is a one-stop-shop for accelerating study builds and reducing time lost to mid-study changes. 
Improvements to Medidata's study execution and clinical operations workflows were discussed, as well. These tools are powered by AI and advanced analytics to seamlessly connect sites and patients, reduce overall burden, and manage trial decentralization at scale. Watch the full session here to learn more about these innovations.
Medidata patient advocates took the stage next with Dr. Fabian Sandoval, CEO and Research Director of Emerson Clinical Research Institute, to examine how leveraging clinical trial technology achieves diverse patient recruitment and equitable trials. Medidata experts then joined Stryker to talk through digital innovation across health technology and medical device products.
Public health physician, professor, and health policy expert, Dr. Vin Gupta, delivered the day's closing keynote on the convergence of the real and virtual worlds and how patient-driven, virtual care along with digital solutions are the future of healthcare delivery.
Enabling Tomorrow's Breakthroughs
On day 2, Bayer, Janssen Pharmaceuticals, Blackstone, and the Society for Clinical Research Sites joined us on stage to explore how expanding datasets offer opportunities for deeper insights into treatment efficacy, patient safety, and quality of life, as well as the changing roles and processes of today's data management teams. See the full session here.
Physician, biologist, and award-winning author, Dr. Siddhartha Mukherjee, delivered NEXT's closing keynote centered around the future of clinical development and examining how AI can help drive drug recognition and clinical pathways.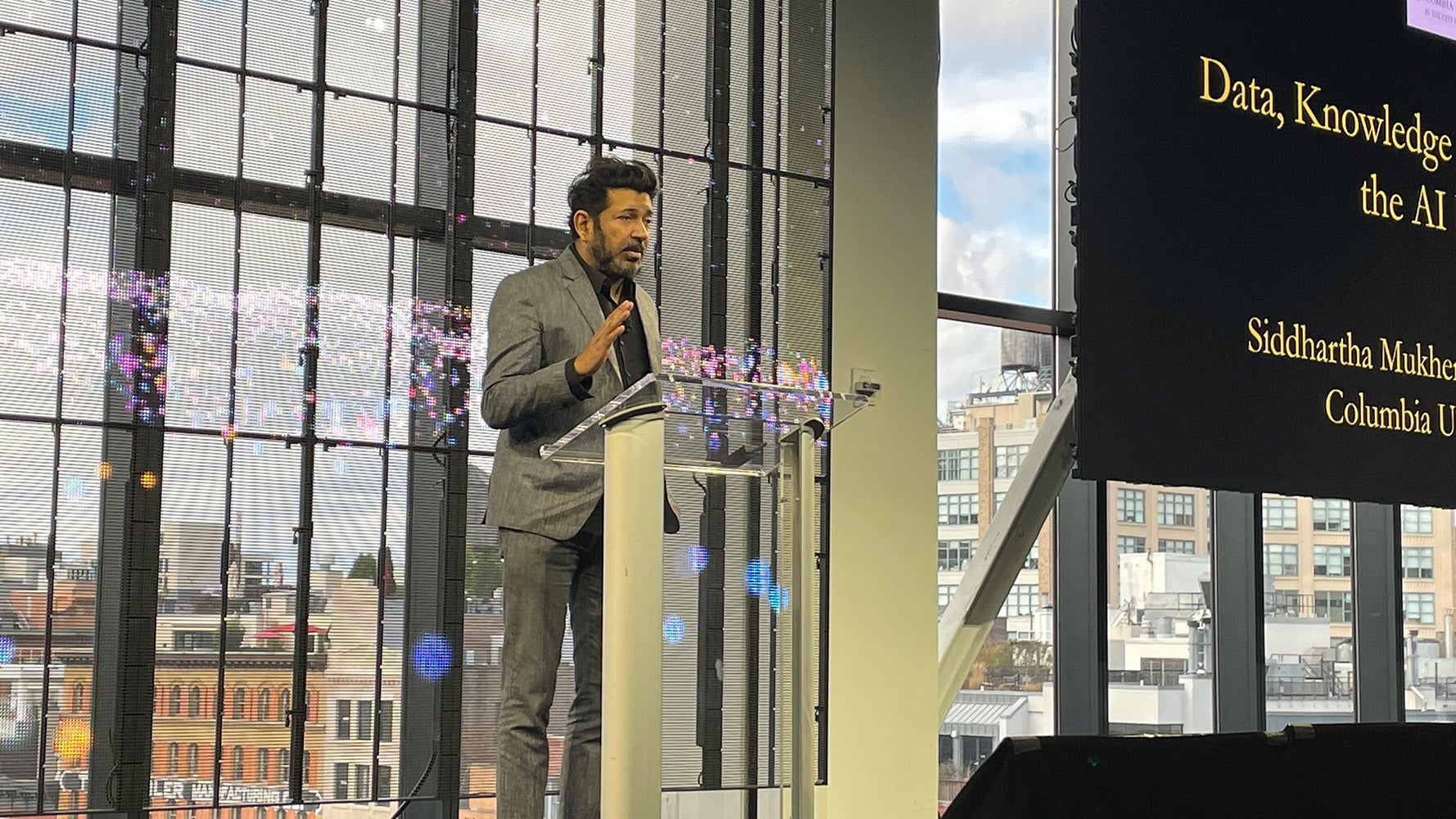 Breakout Session Spotlights
NEXT New York featured over 45 breakouts and roundtable sessions focused on innovation and solving industry pain points. Below are some session highlights.
Integrated Diversity Data to Drive More Representative Trials
The growing complexity of clinical trials has resulted in site competition, as well as lower patient enrollment rates. PPD and Medidata discussed the glaring need for more diverse trials and how their jointly-developed TrueCast tool helps drive data-informed decisions to deliver faster, more representative trials. Watch the full session here.
What's New & Next in Rave Data Management
This session covered the rapidly expanding world of clinical data, as well as the challenges data management teams are facing. Attendees learned how new features in Medidata Rave can help build multiple study systems faster, simplify data collection from electronic health records, enable beside capture for site-based and home nurses, accelerate medical coding tasks, and more. See the full session here.
The DCT Power Hour
Leaders from Bayer, Merck, ICON, Circuit Clinical, Jazz Pharmaceuticals, and ACRO came together to explore the topic of decentralized clinical trials (DCTs). This panel focused on how each company is improving patient, site, and sponsor experiences using Medidata DCT technology, as well as best practices for study teams to run more efficient clinical trials. View the full session here.
Moderna's Success with End-to-End Risk Detection and Quality Oversight
This session discussed how Moderna and Medidata Professional Services partnered to institutionalize modern digital oversight and centralized monitoring technologies. Moderna and Medidata leaders explored how the two companies delivered a hybrid/decentralized approach to study execution, workflow innovations to drive unprecedented speed and data compliance, and more. Watch the full session here.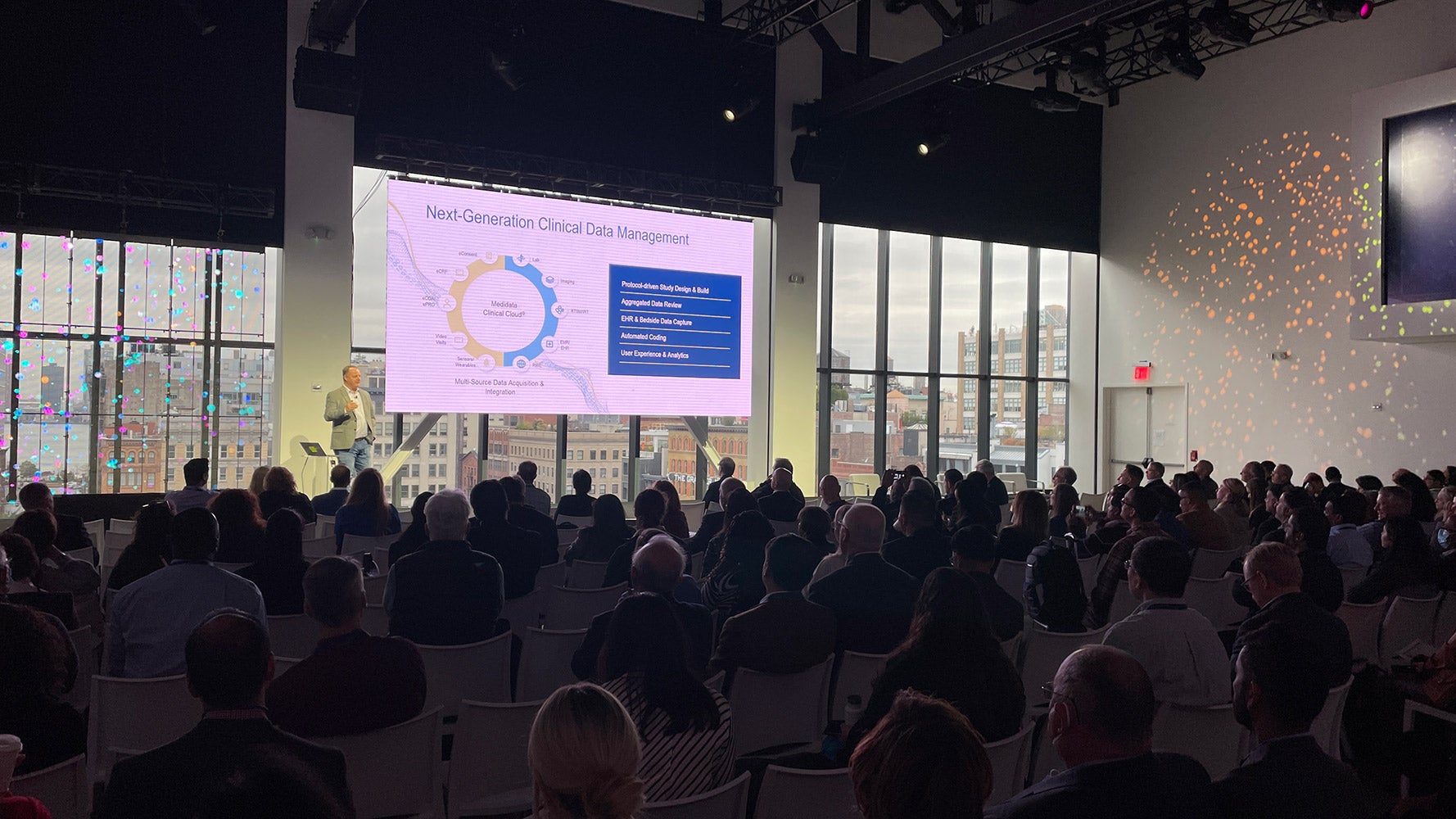 NEXT New York Award-Winners
10 customers were awarded for their contributions to the life sciences industry, including:
Digital Innovation Award – Bayer, Sanofi
Patient Leadership Award – Jazz Pharmaceuticals, PPD
Collaboration of the Year Award – Moderna, ICON
Lab Innovation Award – Regeneron, Novavax
Med Device Innovation Award – Stryker
Sustainability Award – IQVIA
NEXT also introduced two inaugural awards in 2022. The Linnea Olson Award for Patient Advocacy was created in memory of Linnea Olson—one of the founding members of the Medidata Patient Insights Board. Linnea was a fierce advocate for the lung cancer community and participated in six clinical trials. Her spirit, passion, and commitment to advocacy will always live on. Linnea was honored as the award's first recipient.
Additionally, the Glen de Vries Epic Award was created in memory of Medidata's co-founder and dear friend, Glen de Vries. This award is given to a person, program, or organization that has driven innovation, leveraged technology to power smarter treatments and healthier people, and/or created transformational change to accelerate clinical trials and increase access to therapies or devices. The first recipient was Dana Dornsife, CEO and Founder of Lazarex Cancer Foundation.
Immersive Experiences, Swag, & Surprises
Attendees explored interactive experiences (and some surprises) throughout the event space. Upon arrival, each attendee received a key and a chance to unlock our grand prizes, including an Oura Ring, Apple Watch, Apple Airpods, Bose Sleepbuds, and Ray-Ban Bluetooth Wayfarers; five lucky keyholders unlocked prizes!
Event goers could also create their own unique digital poster and sound ID through AI technology, enhance their professional brand at the BioZone with a new headshot and a curated brand interview, and immerse themselves in relaxing sound baths—a unique meditative experience conducted by certified sound therapy practitioner, Nate Martinez.
Attendees were also given a preview of the Dassault Systèmes VORTHEx: The Virtual Oncology Radiotherapy Hartmann Experience, featuring a simulated virtual twin of an operating room equipped with the fully automated CyberKnife® robot.
And who can forget a little swag? Attendees stopped by our live screen printing station to design their own t-shirt or tote bag.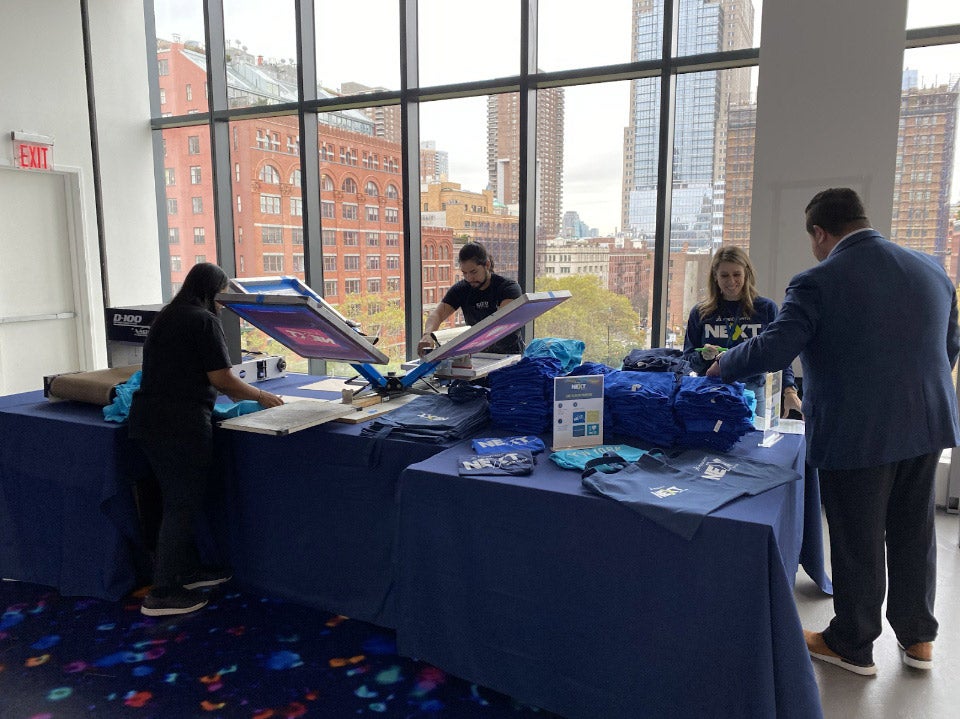 Looking Ahead to 2023
There's big things in store for Medidata NEXT throughout 2023! We'll be in multiple cities—returning to some favorites and making some new stops around the world—to map the future of innovation and help you solve your impossible.
We can't wait to see everyone. Stay tuned to our social media channels and the hashtag #MedidataNEXT for future announcements.
Featured Articles
02
Mar 28, 2023
-

3 min read
03
Aug 15, 2022
-

2 min read
04
Oct 03, 2022
-

3 min read
Subscribe to Our Blog Newsletter