Medidata Blog
Striving for More Patient Centricity? Make Study Data More Readily Available to Trial Participants
Sep 30, 2020
-

3 min read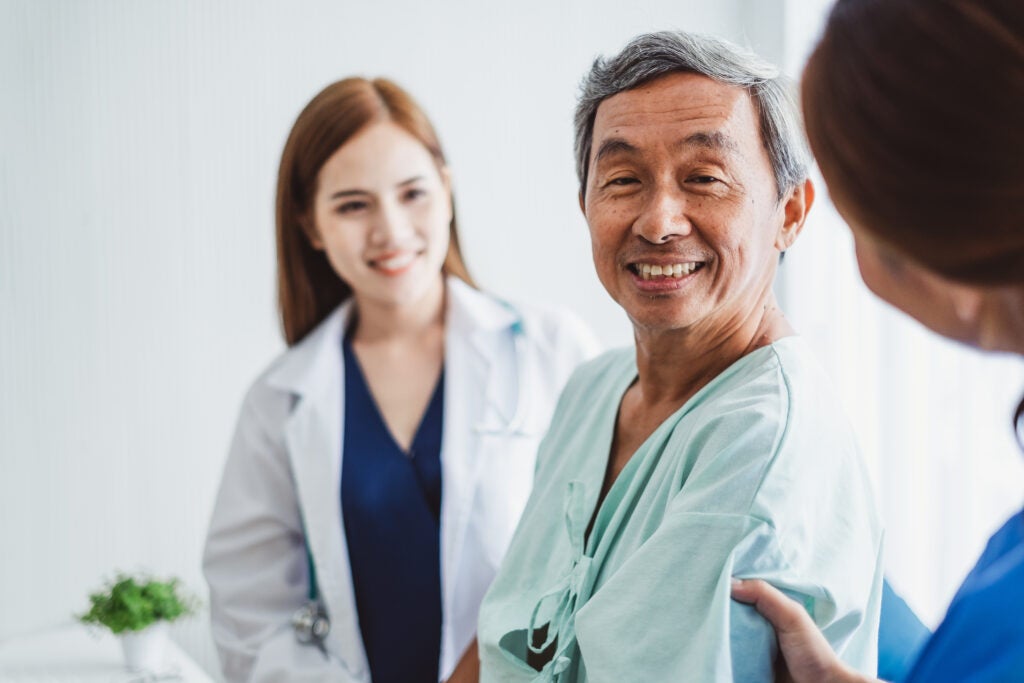 To create patient-centric clinical trials, sponsors need to cultivate mutually beneficial relationships with patients. Many patients believe pharmaceutical companies benefit the most from clinical trial data and outcomes. Sponsors can shift this paradigm by providing patients with both their individual data and overall trial data.
Even giving trial participants a plain language summary of the data results would be a good start. Ken Getz, deputy director of the Tufts Center for the Study of Drug Development, notes the idea has been discussed for quite some time, yet has not been adopted due to a lack of incentives. Some companies provide individual patients with the trial information and results during or after a trial, even though this information might have nothing to do with the drug itself. 
For example, Jessica Scott, head of R&D Patient Engagement at Takeda, tells the story of one trial participant who had to withdraw due to a rash she developed. She wanted to know which trial arm she had been in to determine whether the rash might have been the result of an allergic reaction to the antibiotic under investigation. If she was in the non-experimental drug arm, she would know that if the experimental drug were to win approval, she could take that medication.
Scott adds that while other individual data collected from patients in a trial might not be relevant to the trial itself, such as genetic tests, that information can be immensely valuable to a patient. Takeda is piloting projects that will allow an individual patient's health data from trials to be given to them, keeping in mind that any information disclosed does not compromise study integrity.
Since patient enrollment in trials is an ongoing issue, there are efforts to change that by allowing more patients to participate where they receive medical care or part of regular visits with their doctors. A model from Javara, an integrated research organization, engages patient volunteers, health organizations, sponsors, and CROs to integrate participating in clinical trials as part of the routine care of individuals. 
The company's strategy, says CEO Jessica Byrne, is to make "clinical trials a care option to address the unmet needs of patients whom our healthcare partner organizations and we serve together." Javara does this through its partnerships with healthcare providers, giving it access to the medical records of more than 5 million people. In addition, the company has relationships with CROs and drug companies to monitor upcoming trials. The company also notifies sponsors of unmet medical needs and where R&D might be practical based on its access to patient data.
Javara emphasizes integrating the trial experience into a patient's existing medical care. Patients can take part in a trial at the same locations as where they see their doctors—sometimes even during the same appointment. Javara has also partnered with Uber Health to provide free transportation to participants. Clinical research navigators are also available to patients to answer any questions they might have, even after the trial ends.
Ultimately, life science companies and patients have a symbiotic objective: the development of more safe and effective treatments. At the end of the day, patients are very much like consumers and expect companies to put their needs front and center. Yet many health care companies have not adopted a "consumer-first" strategy. With technology evolving and patients feeling increasingly empowered because of the use of at-home health care devices and access to their health data, sponsors have the opportunity to increasingly integrate patient preferences in the clinical trial process. 
Read the report from the Economist Intelligence Unit, State of Patient Centricity 2020: Advancing from Patient-first Intentions to True Co-creation, sponsored by Medidata.
Have you registered yet for Medidata NEXT Global 2020? The virtual conference will be held October 27-29, 2020, and the theme is Patient First. Jessica Scott, Emily Kramer-Golinkoff, and Emily Wasik will speak in a keynote panel. Register here.
Featured Articles
02
Mar 28, 2023
-

3 min read
03
Aug 15, 2022
-

2 min read
04
Oct 03, 2022
-

3 min read
Subscribe to Our Blog Newsletter