Medidata Blog
What in the World is RTSM? – Here's What We've Learned
Oct 20, 2022
-

5 min read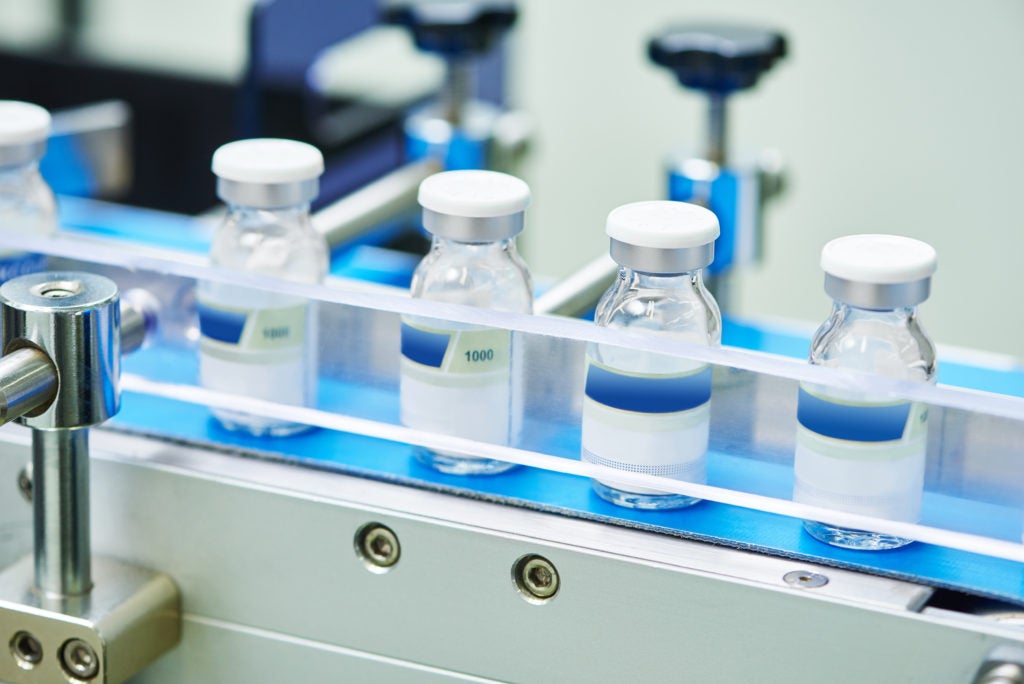 As clinical studies become more complex, biopharmaceutical companies look at clinical trial technology solutions to reduce costs, simplify study management, and maintain up-to-date study information. Technology has become more sophisticated in managing how quickly a trial can start, how a trial is conducted, and how quickly patients receive medication so that safety and efficacy data can be collected as soon as possible.
A key clinical trial technology solution that is crucial to the conduct of a clinical trial falls under the umbrella term Randomization and Trial Supply Management (RTSM). RTSM is also called Interactive Response Technology (IRT). While the original technology was developed decades ago, Medidata has been driving innovation and advances that allow companies to keep up with the increasing complexity of study design. It's now more feasible to execute large, complex, blinded global trials that run across multiple continents and recruit tens of thousands of patients who are overseen by a central location. Over the last 11 years, Rave RTSM has been used in over 2,000 studies—large and small, and with every range of complexity. That being said, the value goes beyond just the technology. A service team with deep knowledge and expertise in this space will help ensure protocol compliance and mitigate risk.
RTSM in Clinical Trials
An RTSM system efficiently and accurately controls patient randomization; automates Investigational Product (IP) supply and resupply to depots, sites, and direct-to-patient; and handles drug dosing and dispensation. The automation of supply and logistics management has made it possible for trials to include a broader and more diverse set of patients across the globe. Modern systems can be set up quickly and altered rapidly when necessary. This automation can reduce the trial duration by weeks, which saves money and ultimately enables the delivery of therapies to market sooner.
Today's complex studies require that RTSM systems provide beyond the core functionality of randomization, unblinding, and supply management, and extend into advanced capabilities including:
Support for a variety of randomization schemes; Re-randomization

Assignment of treatments in pre-specified ratios across multiple stratification or balance factors (e.g., sex, age groups, disease severity)

Cohort enrollment and management for both sequential and parallel cohorts; Patient Replacement

Accurate calculations of complex patient dosing assignments

Direct-to-patient

shipping with the flexibility to choose to dispense from site stock or directly from the depot

Automatic, configurable IP resupply to ensure sites do not run out of investigational product

Monitoring real-time recruitment, supply availability and forecasting; configuring resupply parameters

Exporting capabilities that permit retrieval of study data based on the user's blinding status (historical supply and shipments, dose assignments, and patient status)
Patient Randomization
Randomization in clinical trials ensures that participants will be randomly assigned across treatment groups to avoid predictability and prevent bias. The fundamental purpose of randomization is to achieve comparability between the intervention and the control group to explain differences in results or outcomes by treatment, thus ensuring statistical power. While it's imperative to do this accurately and efficiently, it's important to understand that patient allocation to treatment arms is only part of what an RTSM can do in a clinical trial.
Trial Supply Management
The goal of RTSM in the supply management space is threefold: 1) to ensure that sufficient quantities of the right product are on-site at the right times, 2) to minimize waste, and 3) to increase efficiency by leveraging computer processing for mundane, logical tasks—all while maintaining the treatment blind and supporting patient safety.
Decades ago in clinical research, investigational drug kits were often labeled with the patient's randomization ID and included all of the products needed for the duration of the study. If that patient was not enrolled, or if they ended participation early, large amounts of investigational product could be wasted. Early RTSM solutions helped reduce this waste by keeping on-site only what might be needed near term, and based on the patient's treatment arm and the visit schedule, request additional IP for the site automatically. Blinded, uniquely-identified site inventory no longer needed to be pre-allocated to patients because RTSM could signal the study coordinator or pharmacist which kit to dispense at each visit.
Modern RTSM allows end users with expertise and understanding of the study to configure multiple supply plans for different site profiles and types of inventory; to set alerts for risk conditions such as low depot supply, shipments that have not been received within a reasonable timeframe, and upcoming expiry; and even to project and output a site's or study's future inventory needs over time to better schedule manufacturing and labeling efforts. Supplies that are common across multiple studies can be pooled at both the depot and the site level to provide increased inventory flexibility. Direct data exchange between RTSM and third-party inventory management systems further reduces human effort and improves efficiency and data quality.
With the increasing prevalence of these powerful tools, it's more common to use modern RTSM to not only track serialized (numbered) inventory, but also bulk (unnumbered) investigational and even ancillary supplies. Supply accountability, returns, and destruction functionality now enable RTSM to provide oversight for the full life-cycle of clinical supplies.
Protecting the Blind and Patient Safety
The preservation of the blind is important in preventing assessment bias caused by knowledge of an individual patient's treatment. RTSM's automated code break functionality provides greater security and a superior audit trail as compared to other methods where a lesser level of control is present (code break envelopes, 24-hour manned telephone line, etc.). The system is programmed for the investigator, a designated study leader, and/or global drug safety department user to be able to unblind the patient and to verify dosing accuracy. With this secure, robust approach coupled with readily available access to patient treatment, the patient's safety is protected while the integrity of the study is preserved. 
RTSM Expertise in Build and Execution
It's critical when navigating potential risks combined with study complexity that the team designing the RTSM build and supporting study execution have extensive industry experience in the RTSM space. This enables them to optimize both the application of advanced functionality and the delivery of service required to support the clinical trial successfully. For example, complex randomization designs today often call for several strata combinations but limited patients. Others have a large quantity of kit types and dose regimens, and when these are coupled with globally diverse site locations, the ability to efficiently conduct a trial is challenging. In some cases, the ability to enroll and manage the overall logistics is nearly impossible and becomes a heavy burden on study and site resources. Involving experts who have been part of complex, diverse, and global studies can help study teams devise successful strategies, reach decisions, and optimize their outcomes.
Summary
RTSM is a valuable tool for clinical study management. Randomization in clinical trials supports treatment group balance and eliminates selection bias. Clinical trial supply management assures that the right investigational drug/supplies are delivered to the right patient at the scheduled time, every time. Protecting study integrity and ensuring patient safety is best achieved with the use of experienced teams and comprehensive technology. All of these must be properly employed in a consistent manner to meet expectations and realize desired outcomes.
This blog was written by Kevin Collier, VP, Product Management, RTSM at Medidata. Follow Kevin Collier on LinkedIn for the Experience Matters in RTSM Series.
Related Articles
01
Jan 06, 2023
-

7 min read
02
Nov 11, 2022
-

4 min read
03
Aug 09, 2021
-

3 min read
Subscribe to Our Blog Newsletter
What in the World is RTSM? – Here's What We've Learned