Medidata Blog
Decentralized Clinical Trial Innovation and Direct-to-Patient Regulations – It's Time to Catch Up!
Nov 11, 2022
-

4 min read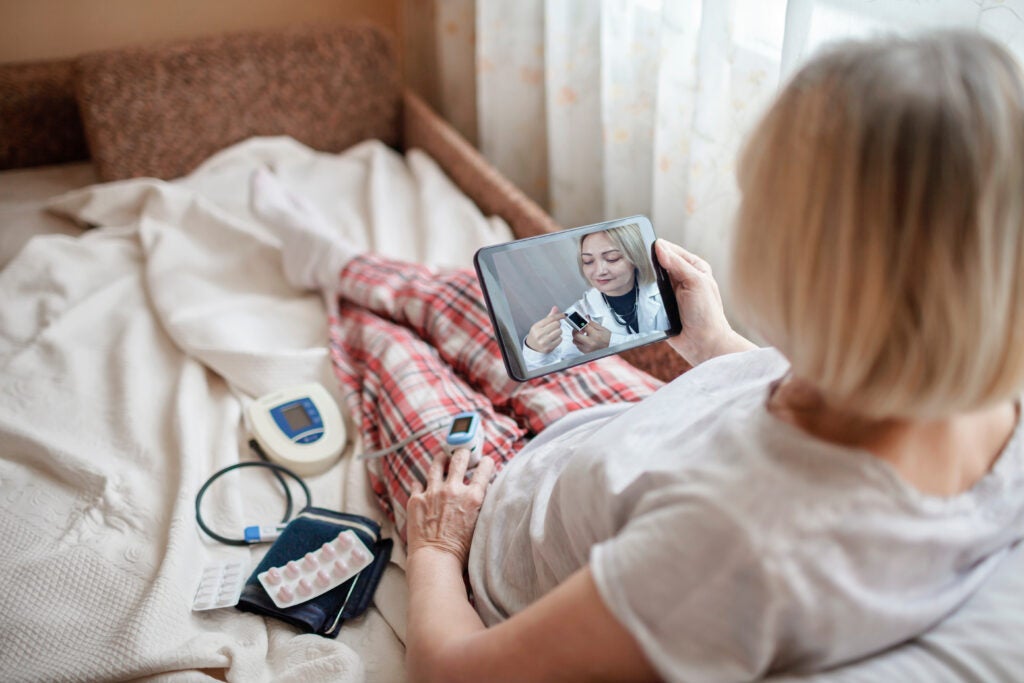 Clinical trials have seen a significant shift towards decentralization over the past decade; this involves more aspects of a trial being brought to the patient's environment, rather than the tradition of bringing patients to a trial site. One aspect of decentralization and improving the patient experience is by delivering medication and treatments to the patient's home—typically known as a Direct-to-Patient (DtP) approach. Medidata RAVE RTSM (Randomization and Trial Supply Management) has been supporting this approach for many years. RAVE RTSM supports DtP shipments. Sponsors and CROs can seamlessly manage clinical trial shipments for investigational medicinal products and medical device products while maintaining patient confidentiality via our unified protection strategy. As part of the RAVE platform, RAVE RTSM is seamlessly integrated with Medidata RAVE EDC.
Clearly, the life sciences industry is highly regulated and there are a plethora of international, regional, and national regulations and laws that must be met. The industry is constantly innovating and regulatory guidelines often lag behind this innovation. This is very true of DtP processes where specific regulations and guidance can be lacking or vague. Additionally, operational DtP experiences are variable by country and state level, trial type, therapeutic area, and differing patient preferences across cohorts. With execution of multi-country clinical trials, these regulatory differences can add to trial complexities and inefficiencies.
But it seems there is some light at the end of the tunnel. Regulators acknowledge the fast pace of innovation and are adapting regulatory frameworks more swiftly than we have seen in the past. In general, regulators are embracing change and are looking to harmonize regionally and internationally. 
The Accelerating Clinical Trials Initiative (ACT EU) within Europe is a great example of this regulatory adaptation. The European Medicines Agency (EMA), European Commission (EC), and Heads of Medicines Agency (HMA), are working in collaboration and have defined 10 priority areas to allow for greater regional alignment and harmonization regarding clinical trials. 
ACT EU looks to transform clinical trials—specifically how trials are initiated, designed, and conducted. Priority 8 of ACT EU looks at methodology guidances of which decentralized clinical trial (DCT) recommendations for the region are currently being proposed. What will be very useful is the proposed appendix which will outline the 27 country national provisions respective to DCT components.
In October 2022, Medidata (as a representative of the Association of Clinical Research Organizations, known as ACRO) was invited to a workshop to present on innovative clinical trial technologies and the work of the ACRO DCT working party. 
The ACT EU DCT recommendations paper will cover multiple facets of DCTs, including the delivery and administration of medicinal products at home and general trial-related procedures in the trial participants' homes. The recommendations paper will highlight that the principles of ICH GCP E8, ICH GCP E6, GMP, GDP, Declaration of Helsinki, CIOMs, EU CTR, GDPR, etc. are the same regardless of how a clinical trial is performed. The paper will clearly recognize the change in approach towards bringing decentralized clinical trials to patients by implementing more virtual trial strategies.
ACT EU Recommendations – Aspects of DtP Discussed
Specifically regarding DtP procedures, the paper will highlight the importance of carrying out a clinical trial risk assessment and again will emphasize the roles of the investigator and sponsor. For this latter point and in terms of shipping, the investigator remains responsible for requesting each shipment to a trial participant's home—this being in accordance with medical judgments and randomization factors as per protocol. 
The shipment could be performed via various mechanisms, for example via an investigator pharmacy, other delegated pharmacy, or depot. The sponsor will have the overall responsibility for this process and must make sure that all contracts are in place with each third party involved in the process. The process should be documented within the informed consent and the trial participant be made aware of the fact that shipping destination details will be shared with other authorized third parties, i.e., the participant's address will be shared with the relevant authorized couriers and that any personal data will be restricted once the final delivery is completed. Throughout the process, procedures should be put in place that outline shipment, receipt of IMP, and return of IMP.
The paper will provide recommendations on storage and administration of the medicinal product at the participant's home. In the clinical trial design and planning stage, sponsors need to consider and document the appropriate storage conditions, and how and by whom the drug will be administered. Overall, the investigator is responsible for determining whether a participant's home is suitable for clinical trial-based activities. If home health care providers are leveraged, then the sponsor needs to make sure that appropriate guidance and training is in place. Additionally, the participant may not feel comfortable with having health care providers in their home; this process should be made apparent and clear within the informed consent. In general, a participant should be given the flexibility should they want to see an investigator face-to-face if required.
At the workshop, EMA strongly encouraged sponsors to bring their case specific trial plan and investigational medical product shipment plans for early engagement. In this way, sponsors know what might be accepted and regulatory authorities see the true demand for certain models, which lets them judge where flexibilities may be beneficial. Emphasis was placed on the importance of documented procedures, validated fit for purpose systems with contingency plans for malfunction, ensuring all parties involved are trained, and the need to be flexible for trial participants.
None of these aspects are new for Medidata; we have a well-established RAVE RTSM platform that seamlessly manages DtP processes. It is good to see authorities adopting innovative change to support patients in providing a harmonized and aligned view on DtP.
For More Information:
Webinar: Navigating Regulatory DtP Considerations – from Theory to Practice
This webinar aims to introduce the main regulatory themes—during and beyond the pandemic—as well as provide a practical insight into the converting regulatory theory to practical steps to enable DtP on global studies.
Receive Investigational Medicinal Product at Your Doorstep – How Global Regulation Safeguards the DtP Process
Stay tuned for our next regulatory blog, which will cover ICH GCP E6 R3.
Related Articles
01
Oct 20, 2022
-

5 min read
02
Jan 06, 2023
-

7 min read
03
Aug 09, 2021
-

3 min read
04
Oct 15, 2020
-

2 min read
Subscribe to Our Blog Newsletter