Medidata Blog
Does Your Electronic Data Capture (EDC) System Provide Enough Flexibility?
Sep 06, 2022
-

3 min read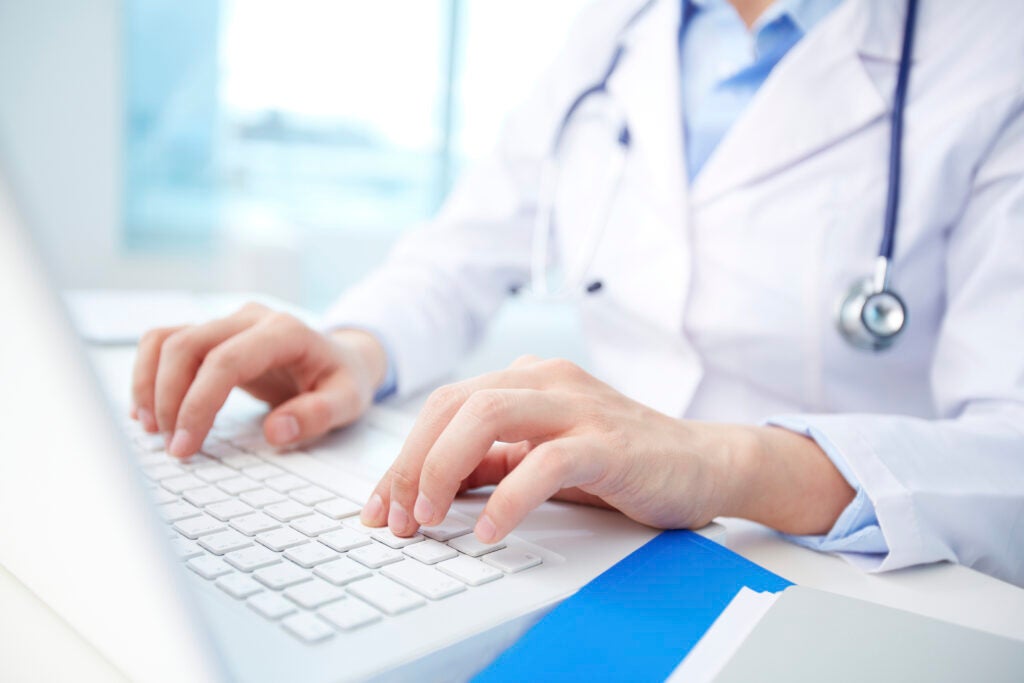 At least one protocol amendment occurs in over half of all clinical trials according to Tufts Center for the Study of Drug Development (Tufts CSDD) research.1 Those amendments can disrupt sites and study teams, creating obstacles to efficiency. For example, sites may need to re-consent a patient if a change impacts how treatment will be delivered or how and what data will be captured. Changes in study protocols create major logistical headaches for all involved and cost a significant amount of time—especially when it comes to clinical trial data collection.
Modern EDC Systems Must Accommodate Protocol Amendments
Data collection and patient visit schedules are disrupted if a protocol amendment requires EDC system changes that can't be made without taking the EDC system out of operation. The Tufts CSDD study reported that clinical studies average 2.2 to 2.3 amendments per protocol. This means an EDC system could need to be shut down multiple times, which is highly disruptive and inefficient.1 Given the common nature of amendments, EDC systems should be designed to maintain normal operations while accommodating changes.
However, amendments that codify clinical trial data collection must be clearly identified for users to guarantee that each change is adopted throughout the trial. If a new field is added to a form, the user interface should clearly indicate that the new field needs to be completed. Otherwise, clinical research coordinators may miss that a new item has been added to their workflow. These types of notifications are simple but effective mechanisms that should be standard within EDC systems. As part of that infrastructure, there should also be a clear system to train or retrain users on any added functionality.
Adaptable Designs, Adaptable EDC
The complexity of clinical trial design is growing. For example, adaptive trials change over time, which means that an EDC system must accommodate every possible pathway the trial will take. There are also different forms of trials, such as basket, umbrella, and platform—each requiring a flexible EDC system. As sponsors adopt a wider variety of complex clinical trial designs, their EDC systems must have the ability to implement complex changes—often midstream.
During the COVID-19 pandemic, telehealth visits rapidly became a viable and necessary alternative to in-person appointments. Because of site closures, travel restrictions, and patients' reluctance to visit a medical facility, use of remote visits in clinical trials accelerated in 2020 and 2021. EDC systems for these decentralized studies must integrate data from telemedicine platforms, wearables, sensors, and other sources. They also require the power and flexibility to accommodate multiple treatment arms and the mid-study changes inherent in adaptive trial designs.
Medidata Rave EDC Supports the Next Era of Clinical Data Management
Medidata continuously improves Rave EDC to meet the flexibility challenges of modern clinical trials. Rave EDC doesn't require downtime during a protocol amendment. After implementation, site users are automatically assigned the tasks they need to accommodate the change, and updated eCRF completion guidelines can be uploaded and made immediately accessible so that site users are informed about the eCRF changes and what new/changed data are required. Once a change is made, it can be rolled out without delaying patient site appointments or taking down the whole system. The end goal: continuous, uninterrupted performance.
Rave EDC tracks all changes so users know when and how they were implemented for reporting purposes. And changes can be rolled back, if, for example, a patient withdraws consent following a protocol amendment that impacts what data they need to provide. By automating as many of these processes as possible, Rave EDC saves users time and lets them focus more attention on patients and on executing the day-to-day activities of clinical trials.
Study teams are assured of a seamless process thanks to an EDC that adapts to complex mid-study changes and expert support from Professional Services. Medidata's experienced implementation consultants not only ensure smooth implementation of mid-study changes, but also advise on the best way to adapt systems and processes to accommodate the amendments.
Save time during your clinical trial by choosing an EDC system that adapts to mid-study changes and has the functionality to guide your clinical data management efforts. Set up a meeting today with one of Medidata's Rave EDC experts to find out how the system brings more flexibility to your clinical trials.
1 Getz KA, Stergiopoulos S, Short M, et al. The Impact of Protocol Amendments on Clinical Trial Performance and Cost. Therapeutic Innovation & Regulatory Science. 2016;50(4):436-441. doi:10.1177/2168479016632271
Related Articles
01
Sep 06, 2022
-

4 min read
02
Sep 06, 2022
-

4 min read
03
Sep 06, 2022
-

5 min read
04
Sep 13, 2022
-

4 min read
05
Sep 20, 2022
-

4 min read
Subscribe to Our Blog Newsletter