Medidata Blog
Is Your EDC System Future-proof?
Sep 13, 2022
-

4 min read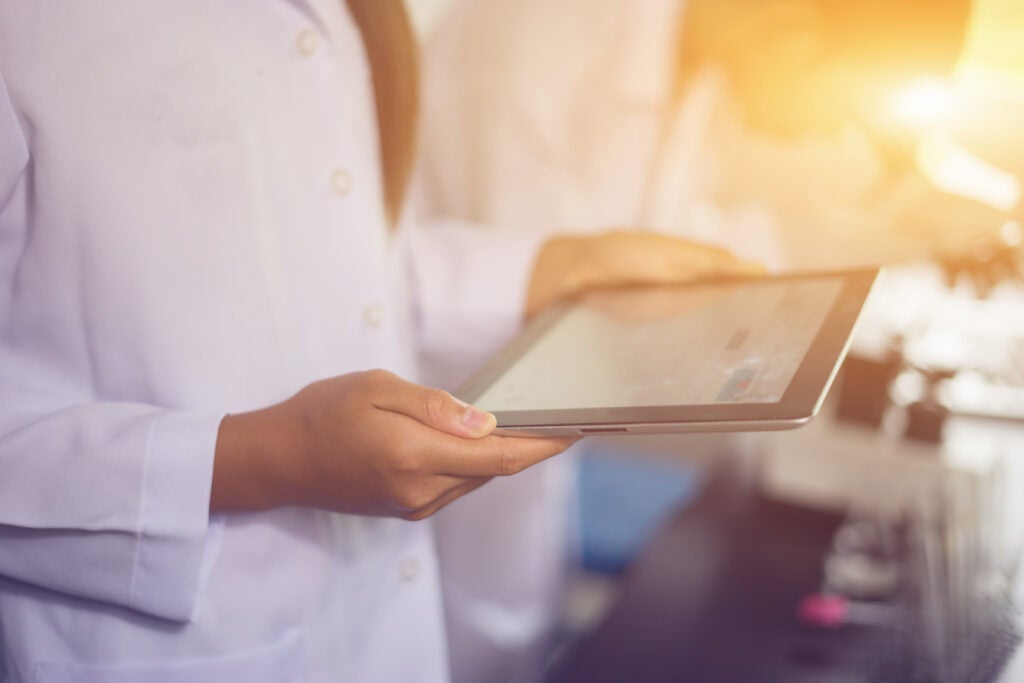 Technology continues to become an essential component of all aspects of healthcare. With this comes unique challenges, especially in the area of clinical trials and the use of electronic data capture (EDC). Innovative approaches are necessary to keep up with the expanding data capture and management landscape of the clinical trial process. At every juncture of this process, sponsors and contract research organizations (CROs) must ensure data integrity, privacy, and security.
While EDC systems are chosen for an individual trial, more often, the same system is used for multiple studies conducted by an organization. Careful consideration is needed to make sure the selected EDC system not only supports existing processes for clinical trial data collection and management, but also future advances in data capture technology and clinical research practices.
Data Capture Methods and the Shifting Clinical Trial Landscape
In the last decade, the clinical research sector has evolved drastically. Even just a few years ago, most clinical trial data was recorded in person and on paper at the site, which involved significant manual effort. Later on, the use of electronic case report forms (eCRFs) began to gain momentum. Nearly all clinical study sites conducting randomized controlled trials began to use eCRFs for capturing data.
But today's clinical trial sponsors and CROs are moving with increasing speed and  frequency toward decentralized clinical trial (DCT) models. This means that more data acquisition is done remotely and directly from patients through digital devices like sensors, sponsor-provided devices, smartphones, and tablets. The technology involved in acquiring and integrating data into clinical research databases from these new digital modalities has vastly improved. 
This improvement is such that these new data sources are significantly supplementing eCRFs. In recent studies, only about 30% of the data was being captured and collected through eCRFs, with more and more being collected through direct-from-patient modalities.
Pandemic-Driven Changes in EDC
The COVID-19 pandemic has forced the industry to be more creative in the collection of clinical trial data directly from the patient and to conduct other activities in a remote manner. Data collation from different sources like laboratories or imaging centers is not new. But the increased utilization of data from electronic clinical outcome assessments (eCOA), electronic patient-reported outcomes (ePRO), and wearables/sensors, as well as leveraging electronic medical records (EMRs) and other eSource data has become the "new data normal." This new data normal continues to expand in variety, volume (increased seven-fold in volume between 2001-2020, before the pandemic), and velocity. Sponsors and CROs must carefully select an EDC system that caters to this new normal and future-proof their processes. 
Innovative Strategies for Clinical Data Management in the Digital Era
CROs and sponsors evaluating their clinical data management systems with an eye toward the future should consider the following three key points.
The first practice and foundation for transforming clinical data management is creating a unified, 360° view of the patient data. This encompasses the following:
Aggregating data in near real-time from multiple sources into a unified data management platform with a centralized study design that provides patient chronological context across all data sources

A master data model that consolidates the site and patient attributes across all sources

Semantics that support a standardized, comprehensive, and reconciled view of patient data
The second key point is the intelligent detection of data issues. Rather than batch reviewing data points through listings, we can apply statistical analyses and data visualizations to uncover patterns, trends, and anomalies in large datasets in near real-time. This capability has been leveraged in other domains, such as fraud detection in the financial world—yet we are slow to take advantage of these data management technologies in the field of clinical research.
The third consideration is the automation of clinical data transformation, built on the foundation of unified data with semantic tagging. This results in data being automatically transformed into submission-ready output and streamed for analysis on demand.
As clinical trials continue to expand with the help of advanced EDC systems, data privacy and security issues have become the top concern that needs to be addressed.
Future-Proof EDC Systems Need Better Data Privacy and Security Features
As unprecedented science generated important life sciences data, bad actors around the world have realized the value of this data, especially from clinical trials. From organized crime outfits to foreign governments, cybercriminals now recognize that life sciences data is a valuable commodity and have launched several sophisticated cyberattacks. EDC platforms must be on high alert for such cybersecurity incidents, securing sensitive data privately while supporting the new data normal. Strengthening data privacy and security programs is key to the success of clinical research on high-risk medical devices and pharmaceuticals in the future.
Medidata's Rave EDC—A Future-Proof, Versatile EDC System
Rather than keeping new data sources purely siloed, Medidata Rave EDC and the Medidata Clinical Cloud® unified platform bring together data from disparate sources/modalities so that clinical study sites, monitors, and data managers have a single cockpit view of the entire study. Rave EDC provides visibility of data captured via Medidata eCOA, Medidata Rave Imaging, and Medidata Sensor Cloud, as well as the ability to ingest data from external sources.
Rave EDC and the Medidata Clinical Cloud not only provide easy access and a consolidated view of the patient and study data, but give up-to-date or real-time insights into the trial proceedings.
Our data privacy and security capabilities are unparalleled in the industry. Malicious actors attacked our systems 200 times a day in 2019 using simplistic strategies. Now we see about 20 million attacks a day with dramatic advances in sophistication and aggressiveness. Our systems are robust and resilient to such cybersecurity attacks. Despite there being a spate of cyberattacks across the life sciences industry during the pandemic, we have supported over 400 COVID-19 vaccine trials without any data breaches.
In addition, Medidata has access to one of the industry's largest clinical trial datasets, which lets us provide customers with advanced analytics to inform study planning and forecasting and deliver live insights to improve trial performance. We also continue to leverage this data to train machine learning models to augment clinical data management tasks with intelligent automation, such as:
Medical coding

Detecting outliers, anomalies, unusual patterns, and missing data

Transforming data into submission-ready output
To stay relevant and effective in the future, EDC systems must evolve beyond eCRFs to be the clinical data management cockpit on top of a unified platform that captures, manages, and transforms the data to deliver higher-quality clinical trial results, faster.
Contact Medidata today to discuss how we can meet your current and future clinical trial needs.
Related Articles
01
Sep 06, 2022
-

4 min read
02
Sep 06, 2022
-

4 min read
03
Sep 06, 2022
-

3 min read
04
Sep 06, 2022
-

5 min read
05
Sep 20, 2022
-

4 min read
Subscribe to Our Blog Newsletter