Medidata Blog
Is Your EDC a "One-size-fits-all" Platform?
Sep 06, 2022
-

5 min read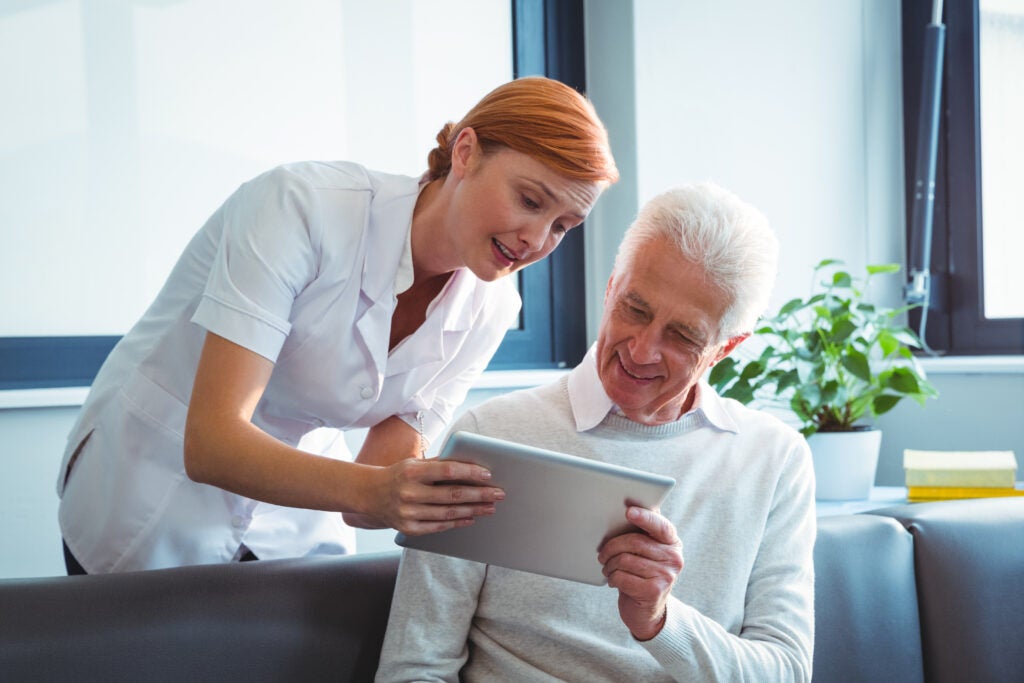 From small rare disease studies to large vaccine trials with tens of thousands of participants, clinical trial complexity has increased both in size and scope. But not all electronic data capture (EDC) systems can scale to accommodate the changing demands of today's clinical trials.
When clinical trial sponsors hit the limit of their EDC system's capacity, they either split the study execution into smaller, separate implementations or partner with another EDC vendor to rescue the study. Both options significantly disrupt clinical trials and introduce additional processes, time, and costs around aggregating and reconciling the clinical trial data. 
Sponsors and CROs need a scalable EDC system capable of meeting the specific needs of their studies to eliminate unnecessary disruption, reduce risk, and keep processes as simple as possible.
Why Does EDC Scalability Matter?
Although clinical trials have elements in common, each study phase may have unique aspects making scalable EDC systems an essential component. Phase I first-in-human (FIH) trials may have only 20 to 80 patients, for example, while certain gene therapy studies target treatment to one participant. On the other end of the spectrum, later-phase and post marketing studies can involve tens of thousands of patients.
Now that COVID-19 has accelerated use of decentralized trial models, the variety and velocity of data used in clinical trials has also increased. Studies may source data directly using eCOA applications or wearables and through on-site patient visits. Clinical trials may also incorporate electronic health record (EHR) and/or biobank data.
Depending on the complexity of the protocol, a clinical trial could easily generate millions of data points. The EDC system must adapt and scale to provide a comprehensive view of all these data points, whether data is entered into the EDC system via an electronic case report form (eCRF), uploaded from lab or imaging reports, or directly captured from the patient.
The length of a clinical trial also influences the need for a robust EDC system that adapts to mid-study changes, as well as to complex protocols and dosing regimens. Oncology, which occupies nearly 30% of pharmaceutical R&D spending according to Evaluate Pharma research, outpaces all other therapeutic areas in complexity due to protocol changes and data demands. 
A report by the Tufts Center for the Study of Drug Development found that Phase I-III oncology trials take 14 to 18 months longer, on average, than trials in other therapeutic areas. An oncology program may take 12 years to complete compared to eight years for studies in other areas. Some oncology studies take even longer because they follow patients for the rest of their lives. Trial durations extend further as therapies become more effective at prolonging life. 
Scale-up for Long-term Clinical Trials
As clinical trials become longer, more complex, and involve more data points, the EDC system must adapt accordingly. It needs to scale-up to add additional patient visits, assessments, and data. It must also provide a comprehensive data view, whether those data come from an ePRO app, from diagnostic assessments, or from vital signs taken by a home health nurse. 
Scalability also matters when managing workflows and clinical trial data. User interface and system tasks must remain usable even with high volumes of data streaming through them. In addition, the EDC system needs to use artificial intelligence disciplines like machine learning (AI/ML) to enhance workflows and optimize data management review and data cleaning.
Scaled Down EDC Systems for Precision Medicine and Rare Diseases
In situations where clinical trial data demands become more concentrated, the EDC system must scale down as needed. Small organizations conducting smaller-scale studies may assume they can get by with a specialized EDC system, but this can cause problems as a study progresses. For example, platforms that specialize in simple, fast study builds may accelerate startup, but they may not adapt as a study expands. When choosing an EDC vendor, smaller biotechs and CROs must consider the needs of the trials they run today and the trials they may run in the future.
Medidata Rave EDC has run over 4,100 Phase I trials. And according to the 2020 Industry Standard Research market report on EDC service providers, about 40% of respondents said Rave EDC was their first choice for Phase I/II, Phase IIb/III, and Phase IV/postmarketing trials.
Medidata's site-based pricing model means we price appropriately for smaller-size trials and smaller budgets. Our professional services team provides a Phase I-specific, pre-configured, and accelerated EDC implementation service that's pre-validated and doesn't require additional customization and testing. This level of convenience improves quality and reduces build times; we complete most study startups in less than two weeks.
How to Scale for the Future With Rave EDC
While 19 of the top 20 pharma companies use Medidata to meet their ever-changing trial demands, we also serve startups. Phase Bio, a clinical stage biopharmaceutical company committed to developing rare disease therapies, chose Rave EDC for its expanding roster of clinical programs
"Rave EDC has the capability to scale with us, thanks to their robust data management platform, which means that we would be able to monitor multiple studies in parallel and potentially merge datasets as needed from these studies in order to support a streamlined development plan, leading to approval when we arrive at that stage," PhaseBio Chief Medical Officer, John Lee said in a recent case study.
As clinical trials expand in complexity and scale, choose an EDC platform with the flexibility and scalability to run pharma, biopharma, and/or medical device studies, regardless of size, phase, or therapeutic area. Rave EDC has captured and managed data for complex adaptive trials and large mega trials.
Integrate for Added Flexibility
To effectively scale, an EDC platform can't operate alone; it must integrate with RTSM, CTMS, eCOA, eConsent, and other systems. When all of these products operate on a unified platform, such as the Medidata Clinical Cloud®, all study data is centralized in one location for ultimate flexibility. Users get real-time data access for quick decision making and mid-study adaptations.
When it comes to monitoring adverse events, a unified platform combined with AI/ML helps clinical monitors and data managers spot anomalies faster and easier. In a recent COVID-19 vaccine study that involved over 30,000 patients and 47 million data points, the sponsor deployed the following systems on the Medidata Clinical Cloud, supported by Medidata's Professional Services team:
Despite this mega trial's rapid enrollment and high volume and velocity of data collection, we successfully identified missing adverse event data using Medidata Detect and Medidata's Trial Assurance service. Because monitors detected the missing data in almost real-time, they quickly rectified the issue, and the sponsor avoided compromising the statistical power of the study. Had the sponsor used traditional data management and monitoring processes, that study-saving, real-time review would not have happened.
Sponsors and CROs run studies that range from highly targeted precision medicine evaluations to global Phase III-IV trials. Choose an EDC with the scalability and flexibility to accommodate the entire range of studies and any mid-study surprises.
Contact our team to schedule a demo and find out how Rave EDC can help you scale your studies.
Related Articles
01
Sep 06, 2022
-

4 min read
02
Sep 06, 2022
-

4 min read
03
Sep 06, 2022
-

3 min read
04
Sep 13, 2022
-

4 min read
05
Sep 20, 2022
-

4 min read
Subscribe to Our Blog Newsletter