Medidata Blog
Expand and Improve Patient Participation in Clinical Trials at Home with Enhanced eCOA Image Capture
Aug 04, 2022
-

3 min read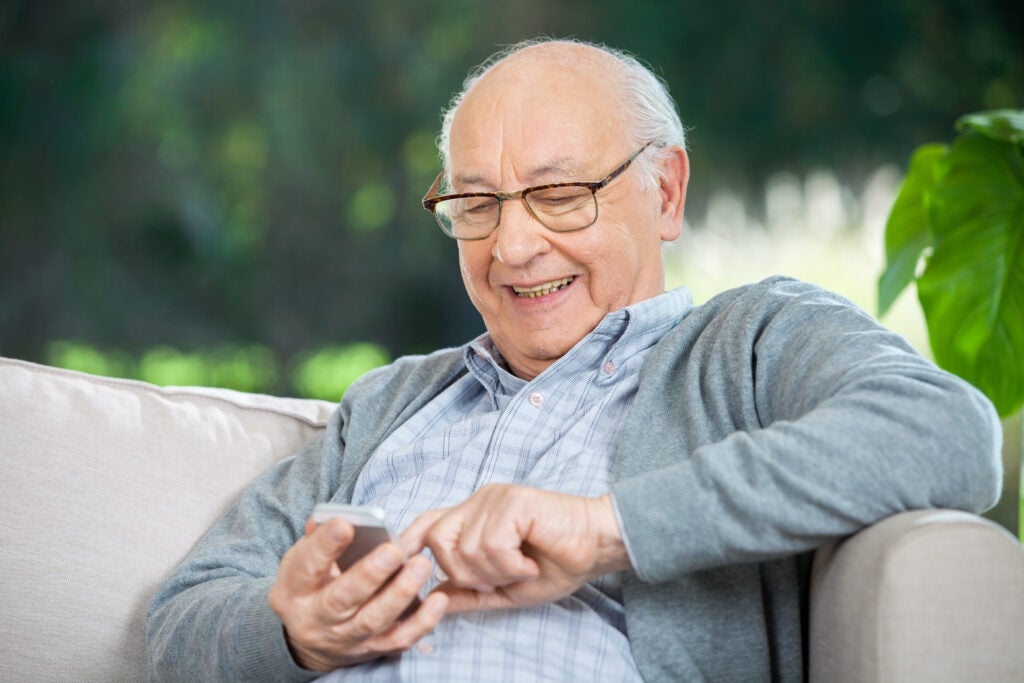 Collecting patients' photos and data from their own devices outside the clinical setting is becoming more common in clinical research. Medidata eCOA (electronic clinical outcome assessment) is part of a unified platform that now lets sponsors, CROs, and sites collect images directly from patients and caregivers across a wide range of therapeutic areas using their own devices. Images then flow seamlessly to Medidata Rave Imaging for secure storage, de-identification, and routing to the right person for review and assessment; thus creating a streamlined experience for all stakeholders. 
As shown in the graphic below, eCOA Image Capture can be used on a growing number of indications such as dermatology, infectious disease, musculoskeletal/inflammatory disease, and ophthalmology. Today's mobile technologies readily equip patients to directly capture images to document symptoms and milestones, treatment regimen compliance, confirmation of appropriate placement of wearable devices, test readings, and more.

Empowering patients to capture and share images from their own devices and securely send them to the right person for review and assessment delivers on the promise of patient-centric decentralized clinical trials (DCTs). 
Patients experience several benefits, including the following: 
Reduced Burden:

It lets patients and caregivers securely share images from any location using their own devices. It does not require any additional travel burden or use of new devices. 

Enhanced Engagement:

Patients easily access their trial activities from one location  and virtually engage with their study staff, creating an increased touchpoint of engagement outside of the clinic.
Sites and sponsors also benefit from patient-provided images by obtaining more comprehensive insights into the patient's clinical trial journey via greater eCOA data collection, and facilitating data collection outside of the trial site. Since eCOA Image Capture is connected directly to Rave Imaging, sites and sponsors benefit from having all data in one location directly within Medidata Rave EDC. This connectivity allows for secure and compliant collection and storage of images, while intelligent workflows make sure that images are routed to the correct person for remote review and assessment in near real-time. Site burden is also reduced because staff is freed up to attend to other responsibilities. Clinical trial patient recruitment can even be enhanced by having patients submit images of assessments to qualify for a trial. For example, if proof of an EKG in the past six months were needed, a prospective participant could easily upload the image for review.
Managing this additional clinical trial data can be complex, leading to major quality challenges and trial delays if not performed properly. Fully unifying Medidata eCOA with the Medidata Clinical Cloud® ensures that images are funneled to Rave Imaging in a compliant manner for secure storage and de-identification. Intelligent workflows then ensure seamless routing with notifications to the appropriate reviewer, creating a streamlined experience for all stakeholders.
As depicted below, image capture with eCOA is a unified solution for both eCOA and imaging. The interconnection between each step is critical to make sure that the data is secure and compliant and flows to the right reviewer at the right time.

Summary
By combining Medidata eCOA with Rave Imaging, the eCOA image capture capability lets patients and caregivers take and share images from their mobile devices and upload them directly into the Medidata eCOA app, eliminating the need for extra site visits or the use of multiple technology solutions. Images become available for immediate review, delivering greater insights for both sites and sponsors while enhancing the patient's experience. This patient-centric feature also enhances the use of eCOA in hybrid trials and DCTs.
Medidata, a Dassault Systèmes company, is leading the digital transformation of life sciences. Click here to download a copy of Medidata's eCOA Image Capture Fact Sheet and discover more about Medidata eCOA here. You can also contact us at info@medidata.com.
Related Articles
01
Sep 20, 2021
-

2 min read
02
Apr 26, 2021
-

2 min read
03
Jul 07, 2021
-

2 min read
Subscribe to Our Blog Newsletter