Medidata Blog
Medidata NEXT London: Industry Experts Discuss Evidence Generation & the Acceleration of Clinical Development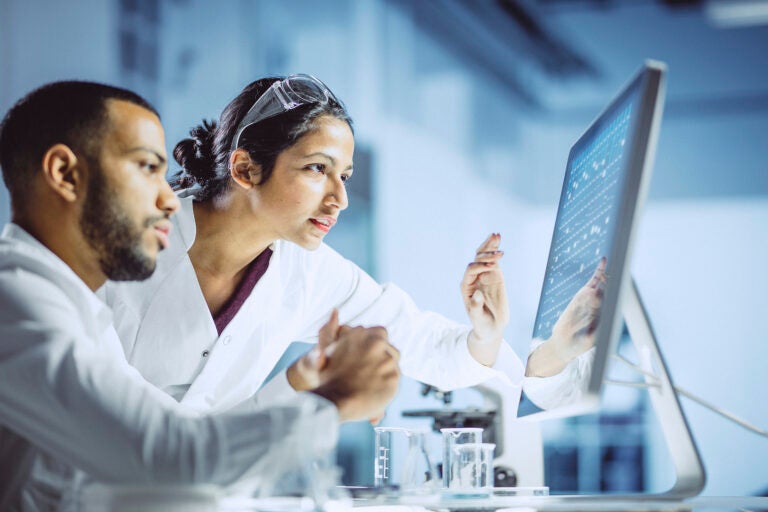 July 28, 2022
This is part two of the Medidata NEXT London roundup.
Evidence Generation 
Clinical trial data (CTD) and real world data (RWD) have always been siloed—until now. New technological and regulatory advancements are letting sponsors link a patient's CTD to RWD. Combined, CTD and RWD are enabling analytics and insights that were previously impossible and accelerating clinical development for better evidence generation during and after the trial.
Medidata, with partners like Datavant, the industry's trusted, neutral, ubiquitous technology for connecting health data, has developed technologies that support linkage at scale. These technologies do not place additional burden on patients, sites, or sponsors and connect data in a way that preserves patient privacy. Trial participants often get 'lost' after a study is completed. However, it is important to remain in touch with them to understand outcomes and impact of trials. Medidata Link, which allows sponsors to collect CTD and link it at the patient level to RWD, lets users see why patients dropped out. Using this solution will future proof clinical development. 
With this in mind, the session 'The Next Era of CAR-T Development: What We've Learned So Far and What's to Come in Designing Safer Trials' looked into novel strategies that clinical operation teams can adopt to overcome drug development challenges. The session also discussed how historical clinical trial data can be the key to developing safer treatments. With six regulatory approvals already in the first half of 2022 and 500 ongoing trials, CAR-T development is entering a new phase in its maturity curve and the coming years will hopefully see hundreds of programs moving into pivotal trials.
While CAR-T treatments have shown promise in treating severely ill patients, with indications ranging from hematology to malignancies to solid tumors, development of these therapies remains extremely challenging due to the frequency and severity of adverse events such as Cytokine Release Syndrome (CRS), Neurotoxicity, and Cytopenia. In addition, developers are also facing key issues in these trials around safety, design, efficacy, recruitment and retention.
Historically, due to these issues, there has not been a lot of information out there for sponsors and CROs to make decisions. However, Medidata's Acorn AI has the largest database of CAR-T patients—over 5000 patients from over 50 trials. This data helps identify which patients are most likely to benefit from the therapy or which are more likely to have an adverse event, and then excludes them from the trial. It can also identify which companion treatments can or should be used alongside CAR-T, with the potential to significantly enhance trial outcome and success.
What the Future Holds for Clinical Trials
Innovation to enhance trial outcomes and better meet patients' needs is at the heart of everything Medidata does. In their keynote speech, co-CEO Sastry Chilukuri and co-founder Tarek Sherif discussed what's on the horizon—and how these new technologies will support both CROs, sponsors, and patients.
The successful development of several COVID vaccines highlighted the need for speed and agility in clinical trials. Replicating this at scale—across not tens or even hundreds of studies, but rather thousands—requires technological solutions. How do we accelerate clinical trial timelines? The key is to take out the friction points, reduce the administrative burden, and enable quicker and better-informed decision making. Medidata's seamless, end-to-end platform already encapsulates core business processes, the end user experience, and AI-enabled recommendations, all in the same place. This is linked to a vibrant ecosystem that incorporates millions of patients, physicians, and facilities. AI algorithms offer unrivalled levels of insight into clinical trial decisions, based on a unique data set of 25,000 trials and 8 million patients. From this foundation of data and experience, Medidata is positioned to innovate for the future of clinical trials.
Chilukuri and Sherif reminded us that, as new modes of collecting and analyzing data emerge, the industry will need to think creatively about how to approach this data. As precision medicine accelerates, and personalized medicine requires ever more granular levels of data, the ability to source this data directly from patients is going to set the best studies apart. This is particularly the case for real-world evidence, which contributes to deepening our understanding of diseases as well as of patients' responses to treatments.
Looking ahead, historical clinical trial data will increasingly offer a rich trove of valuable information. Both the FDA and EMA have now agreed to the use of historical data, either in conjunction with randomized trials or stand-alone. Data points provided by historical patients can now be analyzed in full and contribute to bringing drugs to market. Alongside historical data comes synthetic data, a particularly promising field. The advent of synthetic data means privacy, security-related, and compliance issues can be removed. Whilst a synthetic patient does not map onto a real-life patient, the models and simulations produce results that would be achieved in a real-world setting.
As new frontiers of patient data open up, with Medidata pioneering several exciting developments on the horizon, Chilukuri and Sherif took the opportunity to restate Medidata's mission: providing reliable and innovative solutions which enable all those involved in clinical trials to create the best outcomes for patients.
To read about decentralized trials, patient engagement and experience, and study conduct and execution, see part one here.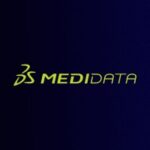 Medidata Solutions