Medidata Blog
Medidata NEXT London: Industry Experts Discuss the Landscape of Clinical Trials and a Decentralized Future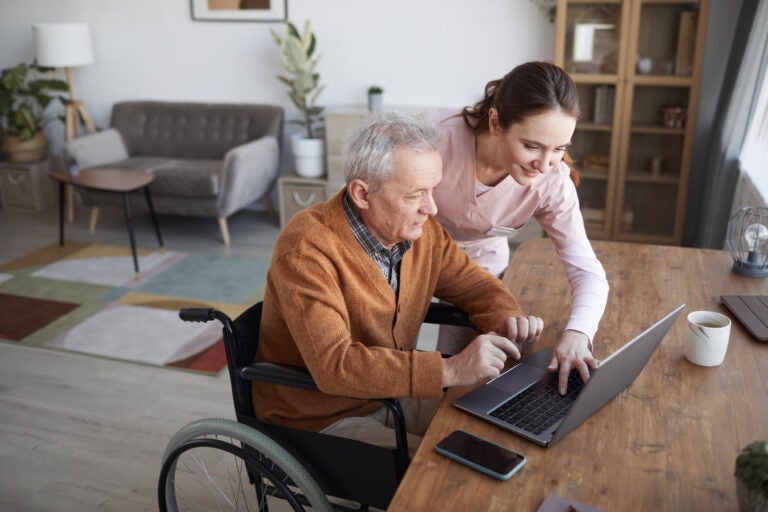 July 27, 2022
This is part one of the Medidata NEXT London roundup.
Kings Cross was buzzing with excitement as industry leaders, life sciences change-makers, and patient advocates across the clinical trials sector gathered to discuss the latest trends, innovations, and the future of this critical industry. The event, Medidata's NEXT London conference, was held in person for the first time since the pandemic put the world into lockdown. It was an opportunity to mingle, network, and to learn from one another—a chance to socialize and reunite with friends and colleagues. 
There were 18 sessions spread across three streams: decentralized trials, patient engagement and experience; study conduct and execution; and evidence generation. As the conference drew to a close, delegates gathered for evening drinks and nibbles as the drizzling English weather kept us indoors. 
Here is a recap of the hottest topics discussed on the day:
Decentralized Trials, Patient Engagement and Experience 
We all know decentralized clinical trials (DCTs) can play an important role in helping sponsors and CROs achieve faster and better trials outcomes. But, comparing them to an orchestra was an analogy most delegates hadn't heard before. That's exactly what Anthony Costello, CEO of Patient Cloud at Medidata and Lisa Moneymaker, Senior Vice President of Clinical Operations Technologies at Medidata, did as they discussed the topic. Like a symphony, DCTs require all instruments and elements to work together in synergy to create a perfect harmony. DCTs require meticulous planning and precise timing. They are an ecosystem of tools, people, and processes that let patients, sites, and sponsors participate, contribute, and monitor progress. Successfully executing DCTs often requires multiple and disparate solutions integrated across the clinical continuum.
Lisa and Anthony then looked at the benefits of myMedidata, a single destination patient portal, allowing patients to use any online device to virtually learn, enroll, and engage in clinical trials. The tool is particularly helpful because it has a live dashboard letting study managers keep a close eye on clinical trials in real time, with continuous data capture, they said. This reduces errors and saves time as it flags abnormalities early, so that these can be dealt with or adapted to before delaying or derailing a trial. 
Later on, in a different session, Anthony, alongside Jean Remy Behaeghel, vice president of digital at Moderna, and Rainer Richter, senior clinical data manager at Bavarian Nordic, chatted about the early days of 'clunky' e-source and DCTs solutions, the current landscape, and the challenges faced in trial execution across the globe —with different approaches to patient data privacy and protection  in Europe compared to the United States.
DCT solutions were, unsurprisingly, extremely helpful during the pandemic as lockdowns meant clinical trial participants were unable to travel to sites. As a result, clinical trial operators quickly embraced a DCT approach and the trial solutions to support it, leading to a seismic shift across the clinical trials landscape—away from the traditional, transactional clinical trial, and towards a new standard of high-tech decentralized clinical trials. DCTs, the panel agreed, were the new era of clinical research and would require even deeper integration of cutting-edge digital health technologies as time goes on.
Another seminar in this series, called 'Patient Engagement Beyond a Single Clinical Trial', made for an equally stimulating discussion. DCTs promote much more patient engagement than traditional clinical trials. The latter tend to be rather sterile, data-focused transactions between patients, sites, and sponsors. They are usually cold, uninviting processes that begin at consent and end with the patient's last visit. This shouldn't be the case—and it isn't typically the case with DCTs. 
Patient engagement shouldn't end with the last patient visit and it should involve long-term follow-up, post-trial data return, and allow patients to provide feedback on their clinical trial experience. In contrast to traditional trials, DCTs engage with patients throughout the process. For instance, some clinical trials offer patients the opportunity to submit their data, including their vitals and photos, through electronic Clinical Outcome Assessment (eCOA). The solution facilitates remote endpoint data collection and makes patients feel part of the process, rather than just a pawn in the research conduct, by offering them the opportunity to submit their own information and ability to see the data they're inputting.
The panel discussed whether the clinical trial model could even take a shift towards upstream patient engagement, where patients are involved in the design of clinical trials and clinical trial solutions. To cater to these trends, it will be incumbent on clinical trial operators and designers to put in place a long-term strategy to embrace and promote the use of wearable sensors and other digital health devices.
Moving on, the session 'You Shall Know Our Velocity: Digital Biomarkers in the Age of Collaboration' served up some valuable insights on managing and analyzing vast amounts of data on a level unlike anything the industry has seen before. Meeting this data challenge is what spurred the creation of Medidata's Sensor Cloud Network, the industry's first initiative aimed at developing a set of common standards to simplify and expedite digital biomarker development.
There is a massive opportunity for digital biomarkers to be deployed more widely. The use of digital markers will not only augment traditional methods of assessing patients, but could even replace them. Proper use of digital biomarkers could also lead to smaller trial sizes and if we start collecting the data now, we could have synthetic patients in just 20 years. 
Clinical Trial Study Conduct and Execution
In this series of seminars, panelists discussed how the evolution of data capture technology beyond electronic data capture (EDC) provides exciting opportunities to increase our understanding of the patient experience in clinical trials. 
Investigative sites now routinely interact physically and virtually with participants throughout a clinical trial. This means that technology and processes must be employed to review study data and critical documents from anywhere in the world. In this way, data is understood in context, and study teams with limited resources can maintain focus on the patient. Clinical operation strategies must adapt at the same pace as this data evolution, innovating intelligently to improve study timelines, reduce cost, and maintain quality. In the session titled 'Rave Beyond EDC: Clinical Operations for a New Generation of Trials', Medidata presented a clinical operations platform driven by connected workflows and data-driven intelligence to accelerate a new generation of decentralized and hybrid clinical trials. 
Some companies are doing risk-based monitoring, but the existing system—clinical trial management system (CTMS)—is not doing enough. As the industry changes, with greater reliance on DCTs, there needs to be oversight to make sure data is being captured properly. Trial managers need near real-time signals in which risk management plans are mapped out. Data fabric, used by Medidata, takes data, brings in AI tools, and then interprets trends to bring potential trial issues into focus to significantly improve clinical trial outcomes by enhancing risk management.
In the session 'Have Your Cake and Eat it Too: Delivering Treatments Today, While Preparing for the Future of Clinical Research', Medidata showed how customers using the full suite of existing Medidata solutions and professional services reached their study milestones in record time and delivered treatments to patients faster.
Panellists and delegates also discussed how Medidata's platform is constantly evolving, leveraging an innovative data fabric architecture to continue to improve the clinical trial experience in meaningful ways for sponsors, partners, sites, and patients. There is typically a tension between using existing technology infrastructure to deliver what is needed today versus investing in cutting-edge technology for what is needed tomorrow. Data fabric creates one experience and removes product boundaries to enable the extraction of the most important aspects individuals need to know at the time. It is by investing in solutions, such as data fabric, that will let us move forward as an industry.
To read about evidence generation and what the future holds, see part two here.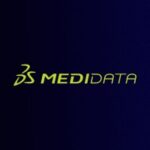 Medidata Solutions