Medidata Blog
Medidata AI Presents Critical Research on Identifying Predictors of Severe Cytokine Release Syndrome in CAR T Therapy at ASCO 2022
Jun 07, 2022
-

2 min read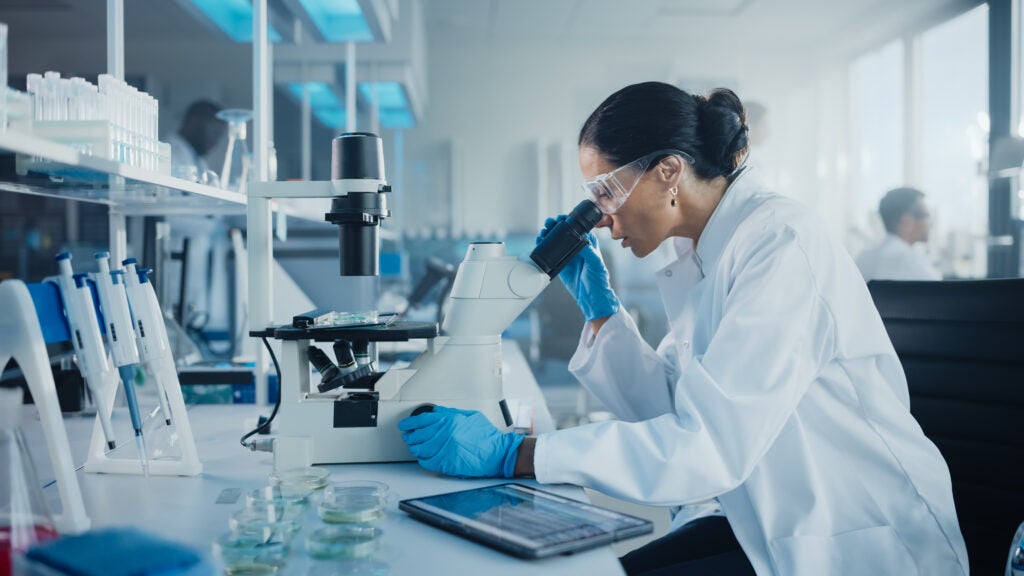 Chimeric antigen receptor (CAR) T-cell therapy is an incredibly promising novel immunotherapy for several hematological cancers, especially for patients that have exhausted other treatment options. CAR T works by altering a patient's own blood to produce artificial, genetically engineered T cell receptors that recognize and eliminate cancerous cells in the body.1 The most common form of CAR T-cell therapy is anti-CD19 therapy targeting the CD19 antigen that is expressed by most B cell cancers.2
Although CAR T represents new hope for cancer patients with limited treatment options, it can also come with intense side effects. Cytokine release syndrome (CRS) is the most common, life-threatening adverse event. The condition is caused by an overly excessive immune response to CAR T therapy, sometimes called "cytokine storm."3 CRS has posed difficulties for CAR T clinical trials; since 2016, the condition has caused over 15 trial failures.
What if CAR T researchers could use big data modeling techniques to find lab markers that can predict a patient's chance of developing severe CRS?
Medidata AI is exploring such an approach with Dr. Michael Kattan, PhD at Cleveland Clinic. During the 2022 American Society of Clinical Oncology (ASCO) Annual Meeting, Medidata AI presented this first-of-its-kind research that used pooled clinical trial data from Medidata's clinical trial repository comprised of 27,000+ historical clinical trials. 
In the past, physiological markers of severe CRS have been notoriously difficult to measure, posing practical challenges for surveillance, mitigation, and management. Previous investigations of the clinical risk factors of severe CRS have relied on very small patient populations usually drawn from a single CAR T study. Typically, a CAR T study averages only 11 patients.4
In this latest research, Medidata AI compiled and analyzed the largest pooled clinical trial data set in existence from anti-CD19 CAR-T treatments, spanning 540+ patients from multiple CAR T clinical trials. The research team, comprised of Caleb Strait, PhD, Jacob Aptekar, MD, PhD, Michael Kattan, PhD, and Vibhu Agarwal, PhD, used big-data modeling techniques to quantify the relationship between patients' lab measurements and the development of severe CRS. They analyzed common markers, like platelet counts, serum albumin concentration, creatinine, and neutrophil counts, to spot changes or patterns occurring in the days following key milestones in CAR T treatment pathways.
These groundbreaking results suggest that a novel Risk Evaluation and Mitigation Strategy (REMS) for severe CRS based on periodic monitoring of common lab markers may enable precise risk stratification and pre-emptive intervention.
"The trend across oncology is towards precision treatment and research. This Medidata study is a critical piece of that puzzle for CAR T therapy, empowering both researchers and health care providers to better understand the safety and efficacy of treatments in specific patients," said Michael Kattan, PhD, the Dr. Keyhan and Dr. Jafar Mobasseri Endowed Chair for Innovations in Cancer Research and chairman, Department of Quantitative Health Sciences at the Cleveland Clinic. "By understanding where the warning signs for CRS are, we can design safer trials, avoid and better understand trial failures, and get better and safer innovative treatments to more patients in more care settings."
About Medidata AI
Medidata AI provides unparalleled clinical trial data, advanced analytics, and industry expertise for pharmaceutical, biotech, and medical device leaders, to help reimagine what is possible, uncover the breakthrough insights, make confident decisions, and pursue continuous innovation from R&D to commercial launch.
1https://www.cancerresearch.org/en-us/blog/september-2019/promise-car-t-cell-therapy-2019-beyond#:~:text=Chimeric%20antigen%20receptor%20(CAR)%20T,part%20of%20our%20immune%20system
2https://www.cancerresearch.org/en-us/blog/september-2019/promise-car-t-cell-therapy-2019-beyond#:~:text=Chimeric%20antigen%20receptor%20(CAR)%20T,part%20of%20our%20immune%20system
3https://my.clevelandclinic.org/health/diseases/22700-cytokine-release-syndrome
4https://www.sciencedirect.com/science/article/pii/S1525001617305567#:~:text=Study%20Overview&text=this%20systematic%20review.-,The%20average%20number%20of%20participants%20per%20clinical%20trial%20examined%20was,13%2C%2014%20to%2030%20patients
Related Articles
01
Mar 31, 2022
-

2 min read
03
Oct 11, 2021
-

3 min read
Subscribe to Our Blog Newsletter