Medidata Blog
Meet a Medidatian: Ali C., Senior Project Manager, Women's Soccer Fan, & College Alumni President
Aug 11, 2022
-

3 min read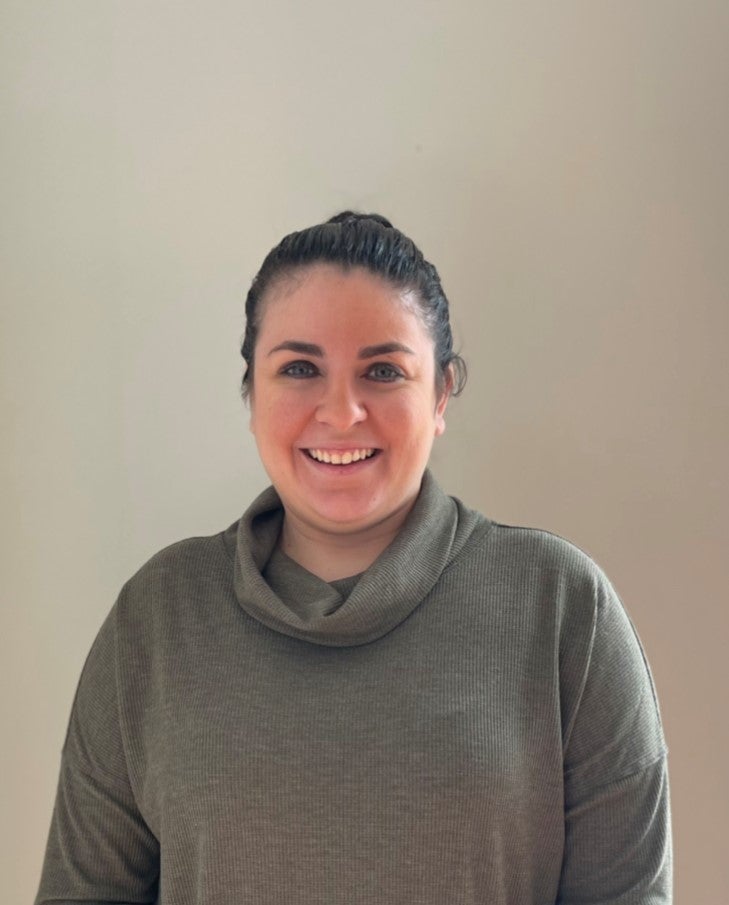 Meet Ali, a senior project manager with Corporate PMO, who joined Medidata four years ago from the commercial real estate world because she's "always been interested in healthcare and Medidata seemed like an exciting company."
Ali decided to make the leap into biotech because the Workplace Solutions analyst role on the People Team was a great fit with her skill set managing budgets and her passion for healthcare. That willingness to try a new industry helped get her foot in the door at Medidata.
She fell in love with the entrepreneurial Medidata culture, speaking regularly with colleagues in London, Tokyo, and Seoul—for example—to help manage their Workplace Solutions budgets.
"It was amazing. You learn new cultures. You find different ways of doing things and you're out of your little bubble and I loved it. And then my role with the People Team evolved," said Ali, who works remotely just outside of Philadelphia, Pennsylvania. "They said, 'Since you're managing the budgets for Workplace Solutions, which is one part of the People Team, can you manage the budgets for all the other parts of the team?' And for almost four years, I ran the budgets for all five People Team cost centers. It was a great ride."
Because of her extensive commercial property management background, Ali felt the need for a new challenge and adventure back in the project management world. She had spent four years cultivating very strong relationships and didn't want to leave Medidata. Last April, she found a senior project manager role in our Corporate Project Management Office.
"I have an incredible team of colleagues that I work with. The cool thing about what we do is we manage global projects. They're all different—everyone on the team is working on something different," said Ali. "It's very exciting because there's always something new happening in different parts of the Medidata world. It's that constant movement that I love about my job."
Ali appreciates the flexibility of the Medidata culture, which provides her with many opportunities to stretch herself personally and professionally to help "Solve the Impossible." She joined the Veterans Business Resources Group (BRG) as an ally member. While not a veteran herself, she has close friends who are and their service inspired her to support veterans.  
She recently completed a Social Innovation Lab (SIL) project with the Castleman Disease Collaborative Network focused on expanding awareness of the disease and finding a cure. The project was "humbling" because she got to see firsthand how other Medidatians interact more closely with patients. Opportunities like this, which enable her to help organizations such as CDCN as "part of her day job," are what keep her coming back to work at Medidata. 
"I'm not helping with the clinical trials like others. But I feel that even with my unique skill set, there's still an opportunity for me to help our patients in the long run. If I had continued to work at a commercial real estate company, I would have been in a very linear project management role. But Medidata allows me to contribute my full creativity to my job in my field," said Ali.
"It's a cool place to work because you can do so much more than your day job, and you get to meet so many incredible people. With those two groups alone (Veterans BRG & SIL), I met people that otherwise I would never have talked to or had an opportunity to work with internally. Now that we're part of 3DS it gives us many more cool ways to capitalize on that global reach and with it brings so many more opportunities," she added.
When she's not managing global projects for Medidata, Ali is a huge fan of U.S. women's soccer, which is her favorite pastime. She also supports her alma mater St. Joseph's University as president of the National Alumni Board. 
Want to learn a bit more about Ali? Watch this video to hear her responses to three quick questions.
If you're looking for a new career challenge at Medidata, click here to check out these exciting opportunities that are currently available throughout the company globally.
Related Articles
01
Sep 08, 2022
-

4 min read
02
Apr 19, 2021
-

2 min read
03
Mar 15, 2021
-

3 min read
Subscribe to Our Blog Newsletter