Medidata Blog
Meet a Medidatian: Ken M., Consultant, 'Boomerang' Employee, Avid Reader, & History Buff
Sep 08, 2022
-

4 min read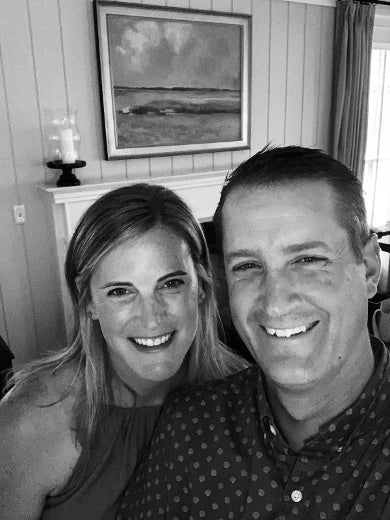 Meet Ken M., strategic consulting principal, Professional Services. Ken started with the company in 2014, left for a brief time, and came back as a return ("boomerang") employee.
Before Ken became a Medidatian in 2014, he was a global director of study start-up and trial master file for a clinical research organization (CRO) that was a potential customer of Medidata. When he heard the Medidata sales pitch, he was hooked. He loved the people and products and felt he could contribute to Medidata's success as a consultant to help sell its healthcare technology to customers.
While Medidata didn't have consulting roles then, Ken bided his time until roles were available. A former colleague joined Medidata and put in a good word for him, and he was hired as a strategic consultant. Ken became passionate about what Medidata could do to improve clinical trials for patients. 
"I was super excited to join Medidata. It was one of those career-defining moments where, 'Okay, now I'm finally doing what I really want to do,'" said Ken, who works remotely from Charleston, South Carolina. "I realized after joining that I wanted to do something different than just running trials. I wanted to be a part of influencing business and operational decisions, innovating and making processes more efficient."
Ken had previous experience on the clinical research side in the pharmaceutical industry with Schering-Plough, RPS, and PPD. For Schering Plough, it was his first opportunity to run a trial from the beginning of the drug protocol concept all the way through to the Food & Drug Administration (FDA) submission. He was even part of the branding review board that helped name their new once-daily inhaler, Dulera, for treating Chronic Obstructive Pulmonary Disease. While he was working on the study, he was diagnosed with moderate asthma and even got to use the inhaler he helped bring to market.
In his first couple of years with Medidata, he was very "jazzed up" about the opportunities to drive innovation. But over time, he took on too much responsibility and spread himself too thin. This led him to leave Medidata briefly in 2021 and take a role as a vice president at another company to advance his career. But the passion that co-founder Glen de Vries infused into Medidata drew him back, and he rejoined the company in 2022 as a strategic consulting principal in Professional Services. 
He came back to Medidata with a renewed sense of purpose, and a desire to learn from his previous role here. He began to rely on the expertise of his team instead of trying to do it all himself. He set limits on his work time and took time out to do things for himself first. 
His day-to-day routine became more focused on conversations about strategy and how we position products and implement projects. As everything we do comes back to helping patients, Ken also believes strongly in mentoring Medidatians. His mentors helped him succeed and he wants to share his expertise with others, help grow their careers, and "pay it forward."
"What I learned when I left is that the support network here is our biggest strength. We get to work with all of these very smart people, and we need to know when to call on them for help and get out of the way and delegate to them and let them do what they know how to do," said Ken.
"We've always done things together as a team at Medidata rather than focus solely on individual achievement. The number of friends I've made through this organization is amazing and they've become part of my life—people I will always stay in touch with for the rest of my life."
Under the leadership of 3DS, he believes Medidata has a unique opportunity to innovate, because the corporation is looking at the life sciences market more broadly with its other businesses. He also is energized by the medical advances being made in oncology.
When he's not working, Ken and his wife, Kristi, can be found taking their boat for a spin to Stono River in Charleston. Ken is a voracious reader and a big history buff. Right now, he's reading "The Splendid and the Vile," a saga about Winston Churchill and how Churchill led the UK through the blitz and helped to keep spirits up during World War II when it looked very dire. He believes some risk taking and strong leadership are keys to succeeding in business as well. 
"The reality is, it takes a little bit of risk. It takes someone to make a decision. And that's part of what I do. Some of my colleagues will tell you that I'm not afraid to make a statement even if it ruffles feathers sometimes. I want it to be a catalyst for change and for us to move forward," said Ken.
"What keeps me here is that we're one of the only companies in the world doing what we do. I always feel like I'm working with the smartest people, who are at the top of their game, and trying to help Medidata be the best at what we're trying to accomplish for patients," he added.
Want to learn more about Ken? Watch this short video to see his favorite part of being a Medidatian.
If you're looking for a new career challenge at Medidata, click here to check out these exciting opportunities that are currently available throughout the company globally.
Related Articles
01
Aug 11, 2022
-

3 min read
02
Apr 19, 2021
-

2 min read
03
Mar 15, 2021
-

3 min read
Subscribe to Our Blog Newsletter